Sooooo, it's been approximately eight weeks since I've blogged — and I have some BIG news to share.
Eight long, really nauseous weeks.  Full of changes for the Mullins family.
I have so much to share, so we'll start with the biggest change 🙂
Let me take you back to December.  Saturday, December 13th to be precise.
We were on our way home from a Christmas activity, and stopped to pick up some supplies (read: libations) for an upcoming cookie party my sisters, mom, and I were hosting.  As Brandon was getting ready to go into the store, I opened the car window and whispered: Hey!  Wait!  I motioned for him to come closer and then filled him in, right there in the parking lot, that I was more than a couple days late.  Will you go get a test?! I prompted.
No.  Of course he wouldn't.
Me?  Pregnant?  That was crazy to even suggest.  It'd been four years full of
infertility
and several dozen wasted pregnancy tests.  How on earth could
that
even be possible?  I knew it was likely wishful thinking, so off he ran into the store, and I tried to forget the fact that my suspicions were still unconfirmed.
The next morning at church, the sweet old lady in front of me…ummmm…smelled a little.  No one else seemed to notice, but my senses seemed to be at attention.  By that night I just had to take a test.  I was five days late at this point and thinking that a test would at least rule out the obvious.
I got home, took the test, and before the neutral line could turn blue, the first line appeared in all it's blue glory.  Like, BLUE-BLUE.  Like, I had to go read the instructions to interpret the result because I hadn't remembered seeing that particular line on any of the other 489 tests I'd taken in as many months.  Pregnant!  We were pregnant! This was BIG NEWS!
And, just like that, a family of four to a family of five.
I shared the news with Brandon instantly, not knowing that a pair of six-year-old ears were hanging out on the stairs, listening to our conversation.  We hugged, I cried.  Becks found us and said, Mom, what's wrong?!  Happy tears! I explained, thinking that would be enough to reassure him all was okay.  But, why are you crying?  ARE YOU PREGNANT?!
That little stinker heard the whole conversation!  This is EPIC! he responded.  We shared the big news with family and close friends immediately, and then awaited my first appointment to share out.  Which was today.  We heard that sweet little heartbeat.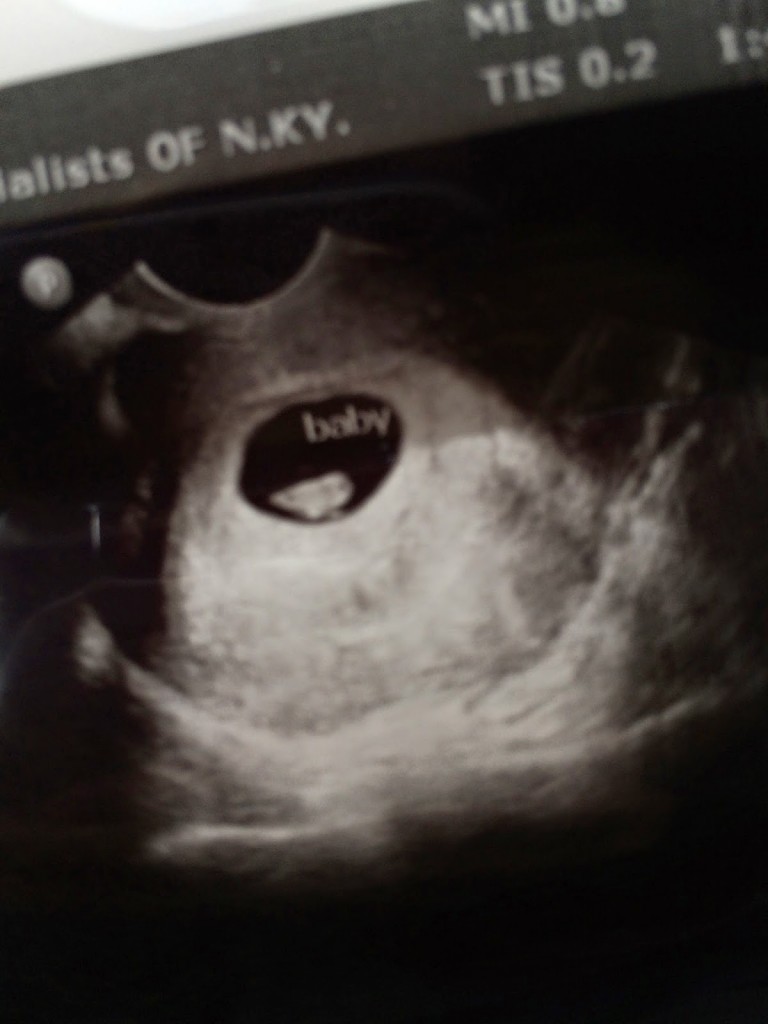 This is the 6 week ultrasound 🙂
I'll be 13 weeks on Friday.  Due August 21st.
Excited.  Scared.  Nervous.  Nauseous.  Minivans.  Overwhelmed with the Lord's plan for our family.
Honestly, this is the first week I've felt mostly normal.  Weeks six through about eleven were pretty miserable.  I don't know if it's because I'm seven years older than when I was pregnant with Becks or what, but this has been a very different pregnancy.  Plus, the addition of managing two other kiddos?  Maybe a girl?  Who knows, but it's definitely been a challenge!
I'm definitely looking a little pudgy around the middle.  The whole is she? or isn't she? phase.  I am!
For your viewing pleasure.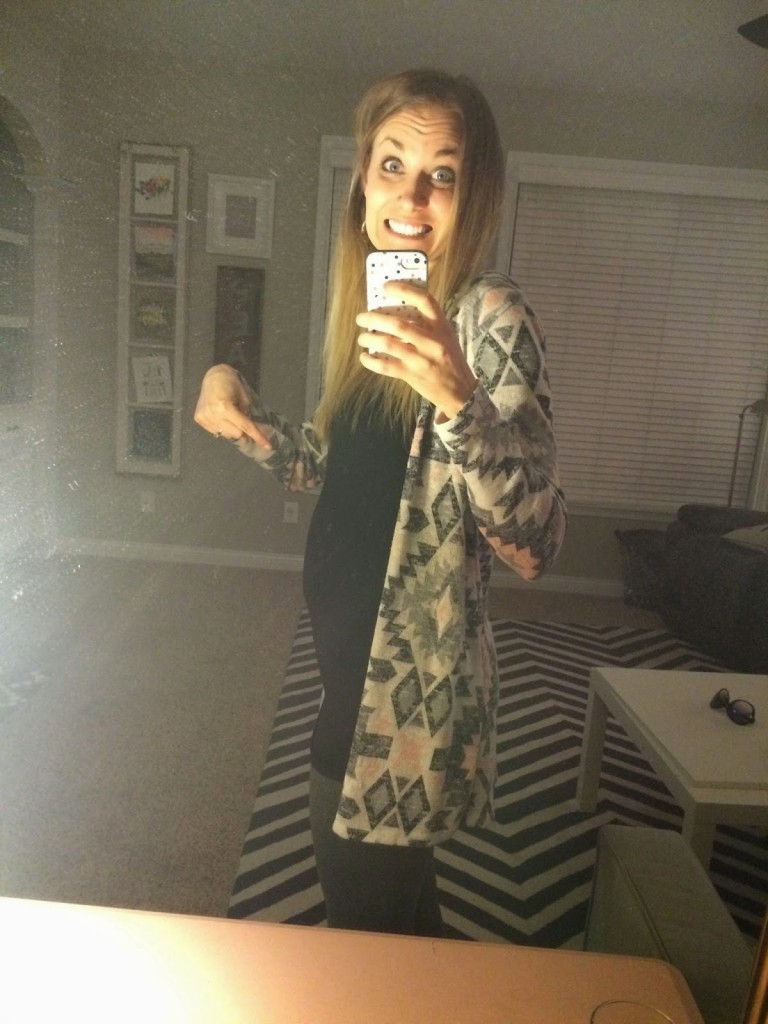 PS.  I gained 60+ lbs with Beckham.  Anything less than that this time will be considered a win.  Even if it's 59.5 lbs.
PSS.  I am behind on everything. Email, blogging, TpT.  Everything.  Life has been REALLY crazy, in addition to the whole feeling like crap thing, so bear with me while I get my act together.
PSSS.  I promise updates on homeschooling (Becks returned to public school about a month ago), the dog (B got a Great Dane for his 33rd birthday), and our move (yes, we ARE crazy).  We wanted to see how many life events we could cram into two years.
Thanks for your patience!  Happy Tuesday to you!
Love a good baby story? Check out my sister Aubrea's blog and read all about the day she and her husband discovered they were having twins despite and infertility journey of their own.
Stay in the know!
These FREE resources are an instant download upon a confirmed subscription.