Sooooo, do y'all love to incorporate food into your teaching? Whether it's using marshmallows to teach place value or making a rainbow-colored cake while reading The Wizard of Oz, I LOVE to find an opportunity to sneak a little snack into curriculum 😉 So, there was no question in my mind that Cheez-its would make excellent math manipulatives. Amiright?! Check out this FREE Ten Frame Activity with Cheez-Its!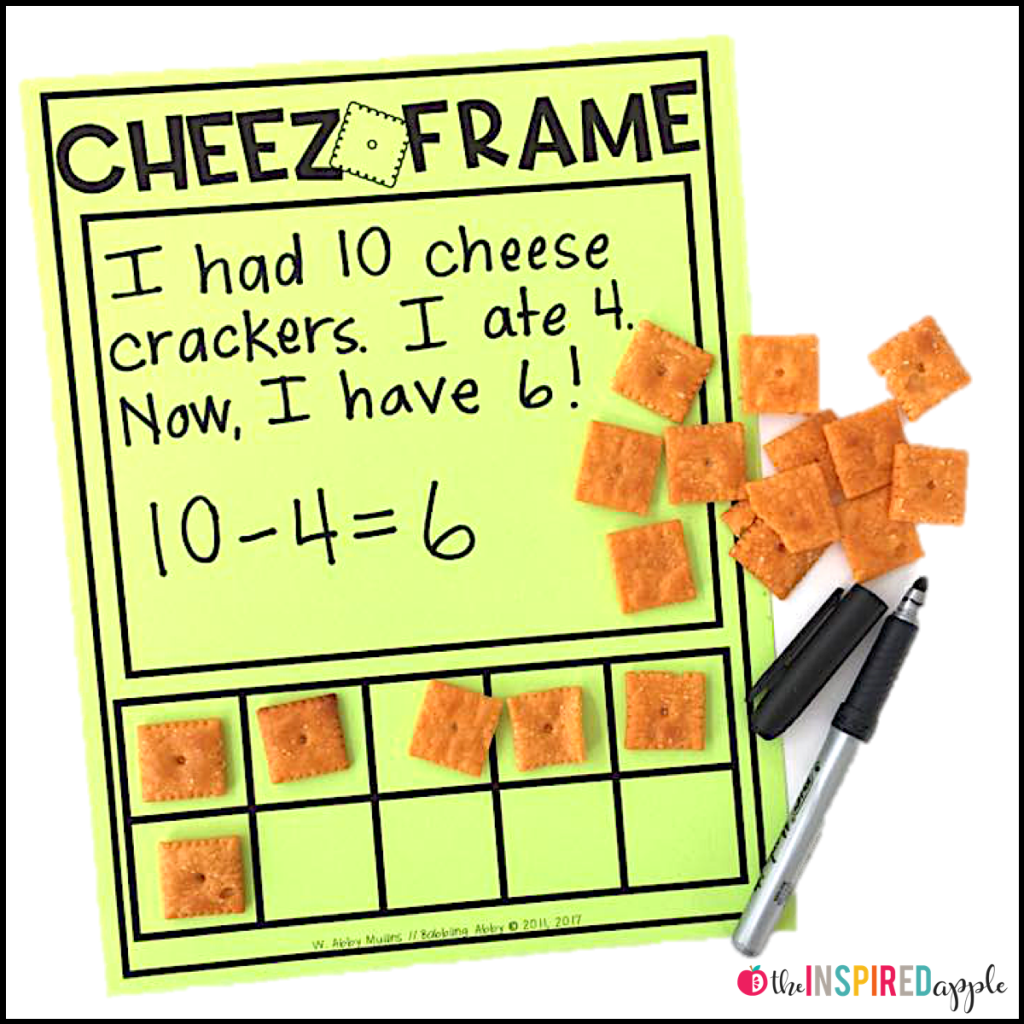 This FREE printable contains three differentiated activity mats to use with your favorite cheese crackers! Use the large space to write number sentences, create number stories, make number bonds, write equations, count, or whatever else you can think of! Each page has either a five frame, ten frame, or two ten frames for working with numbers 0 to 20. This is a great number sense activity for preschool, kindergarten, and first grade!
You can snag the FREE ten frame activity with Cheez-its HERE or by clicking the graphic below.
Don't forget this post! Save it by pinning the image below!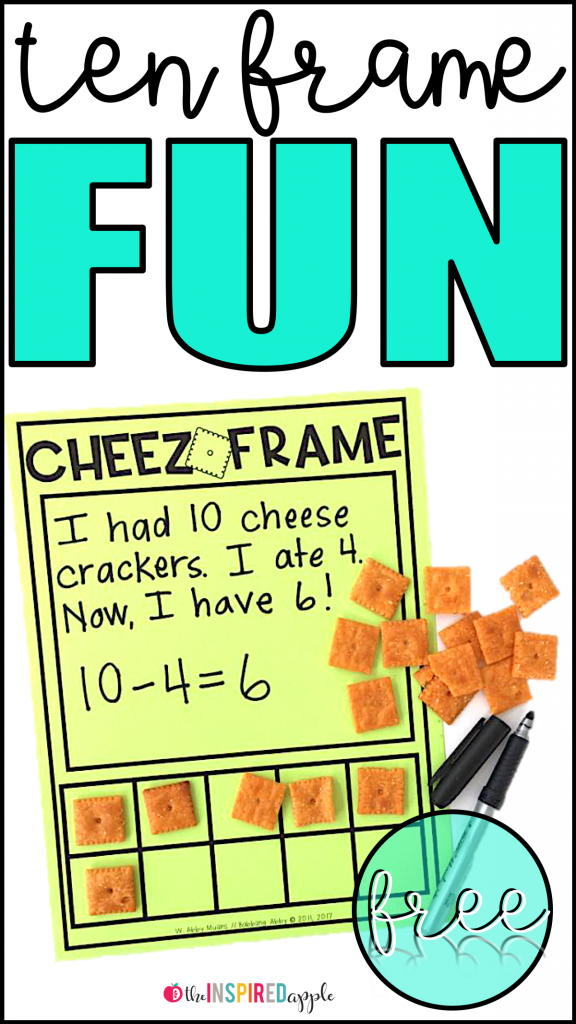 Happy Teaching!
Stay in the know!
These FREE resources are an instant download upon a confirmed subscription.