How exciting is it that we're just a month away from the Winter Games?! For some reason, I have strong memories associated with the Winter Olympics. My earliest memory of the  is from 1994 when I was in fifth grade and they were played in Lillehammer! I had a subscription to Sports Illustrated for Kids and read all about the athletes, kept a medal count, and I think we even had our own version of the games in our classroom. Then, during the Vancouver games in 2010, we were snowed in with my in-laws for two weeks while we redid our hardwood floors (because mid-winter is the *perfect* time to take on that project). During the last games in Sochi, we were still in the NICU with our Faify girl! Crazy how fast time flies!
Anyway, I just had to channel my excitement into a new learning resource. I couldn't let this awesome opportunity to learn about this event without creating something for our little learners!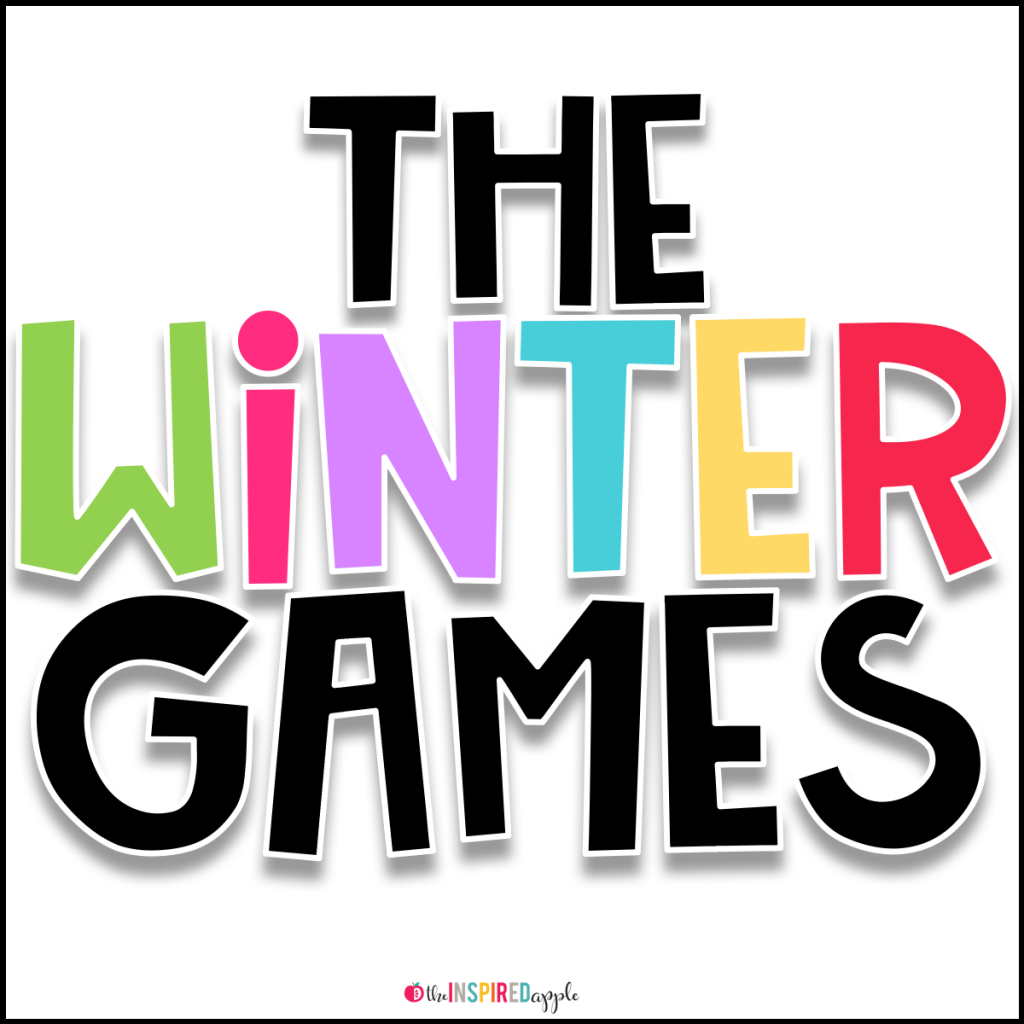 If you teach in kindergarten through third, then your students likely don't even remember the last Winter Games because they were so little! And, while they may remember the most recent Summer Games, you'll definitely have to build some background knowledge, regardless.
Here's a nonfiction piece that's perfect for doing just that. Plus, it has a follow-up comprehension check to complete afterward. You can grab both for FREE at the bottom of this post.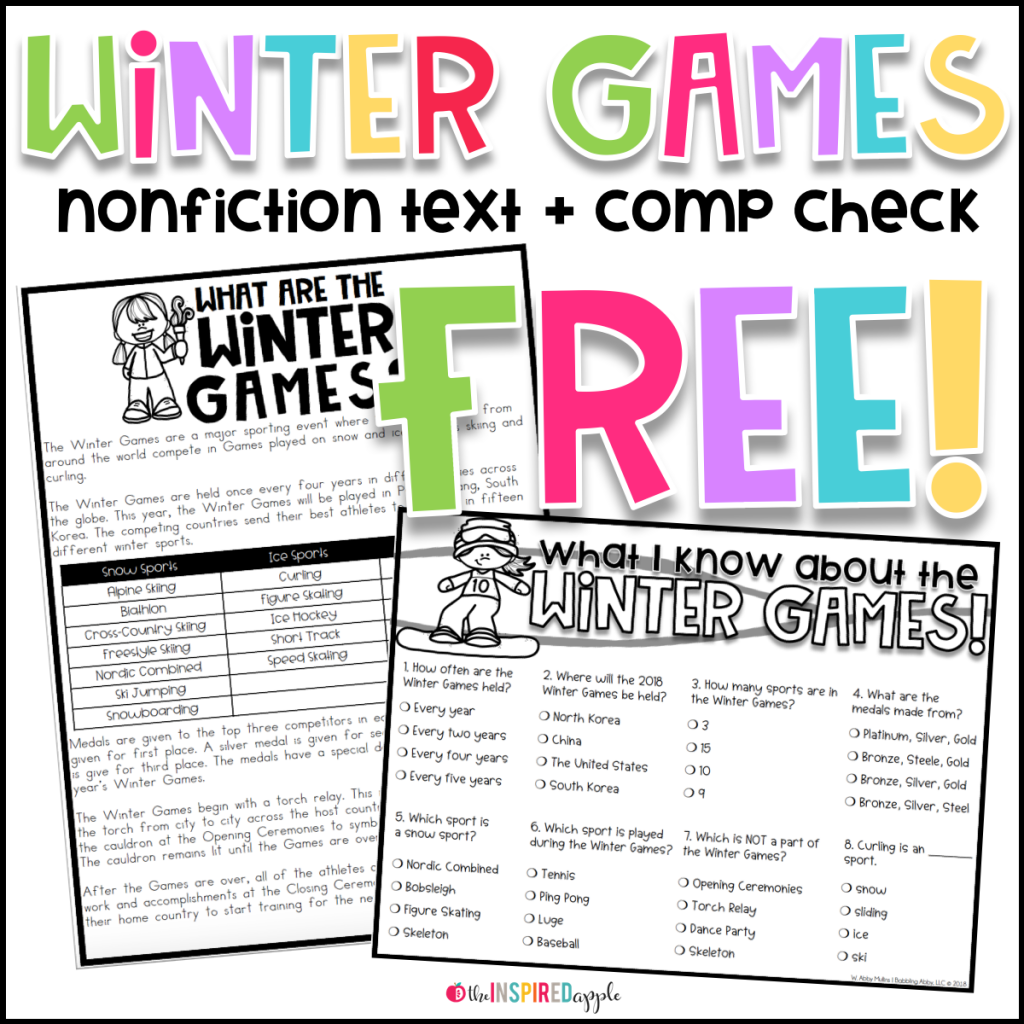 That particular text also comes in mini-book form with pictures. These types of text are great for introducing and highlighting key vocabulary, too.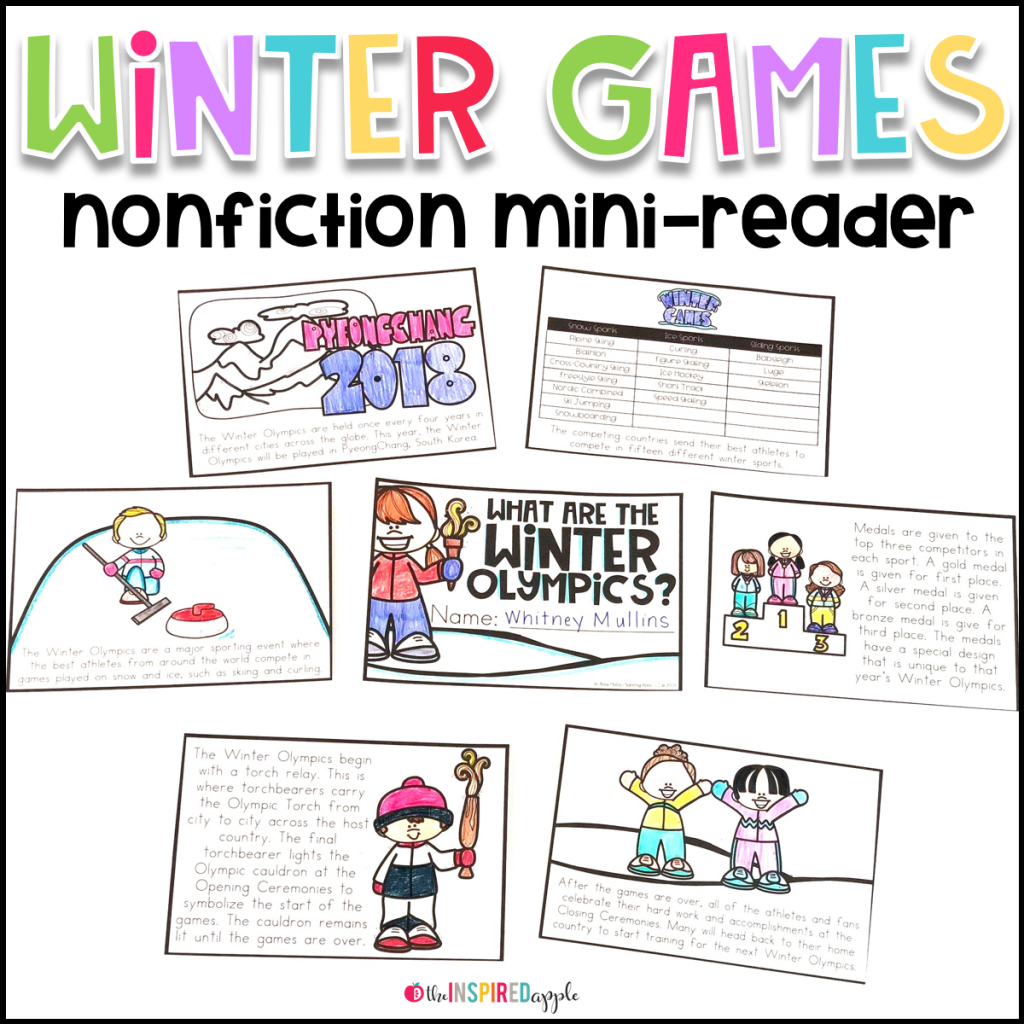 Speaking of vocabulary, there are a lot of great terms you can introduce your kiddos to! This is a great opportunity to discuss competition, athletes, and sportsmanship, in addition to all of the vocabulary that is specific to the games.
It's also a great time to dig into adjectives that describe some of the very talented athletes your students will see on the screen and what it takes to be an Olympic competitor.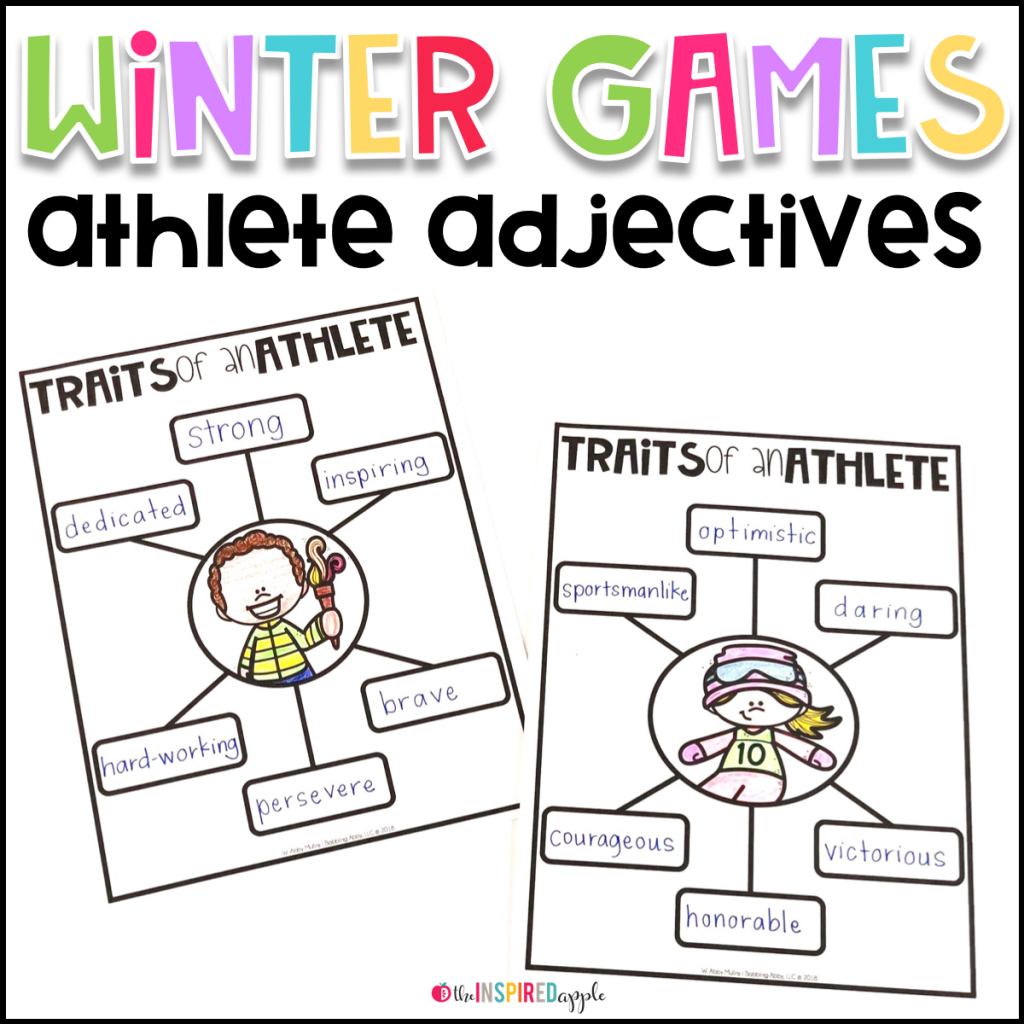 Your kids will love to see all of the sports played during the games and color in a set of trading cards.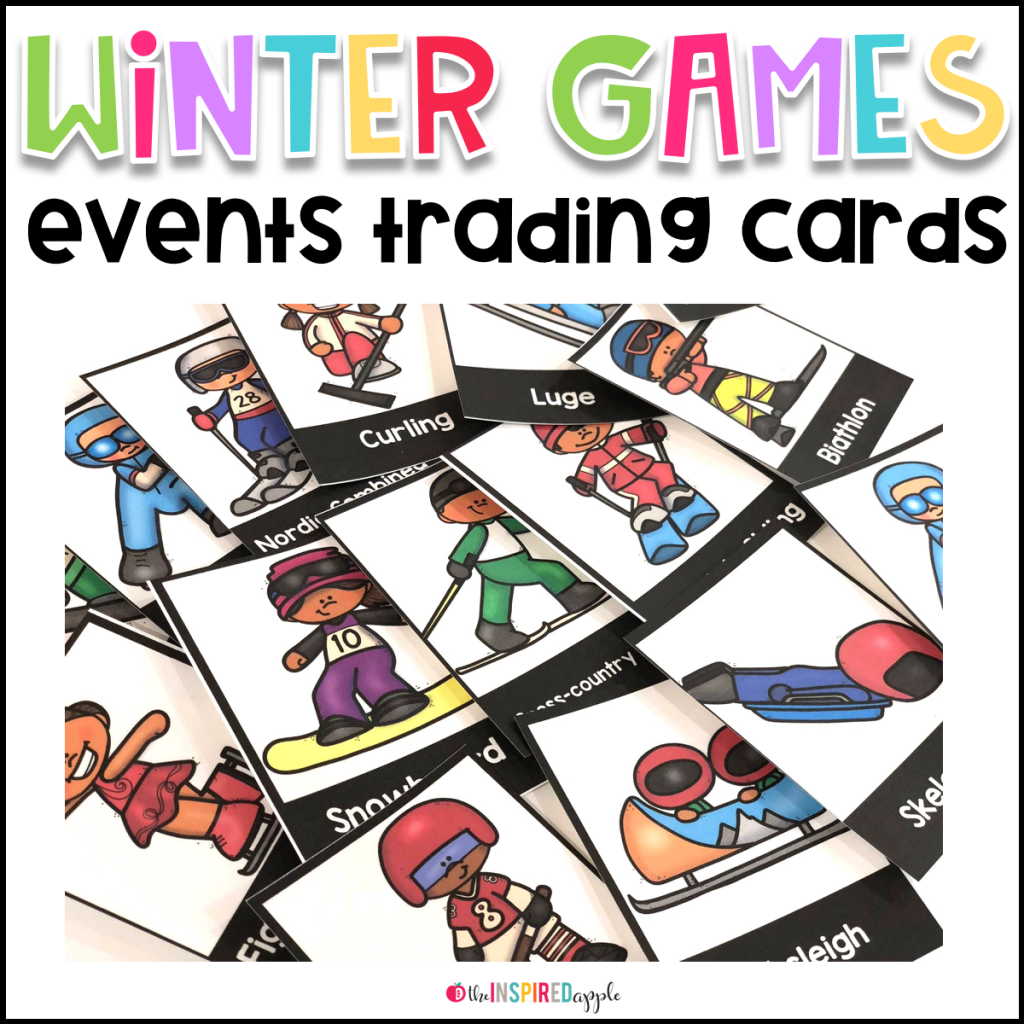 These cards can also be used for creating a sports sort of all of the different events played during the Winter Games and classifying them appropriately. You can even do the follow-up graphing activity to reinforce this math skill!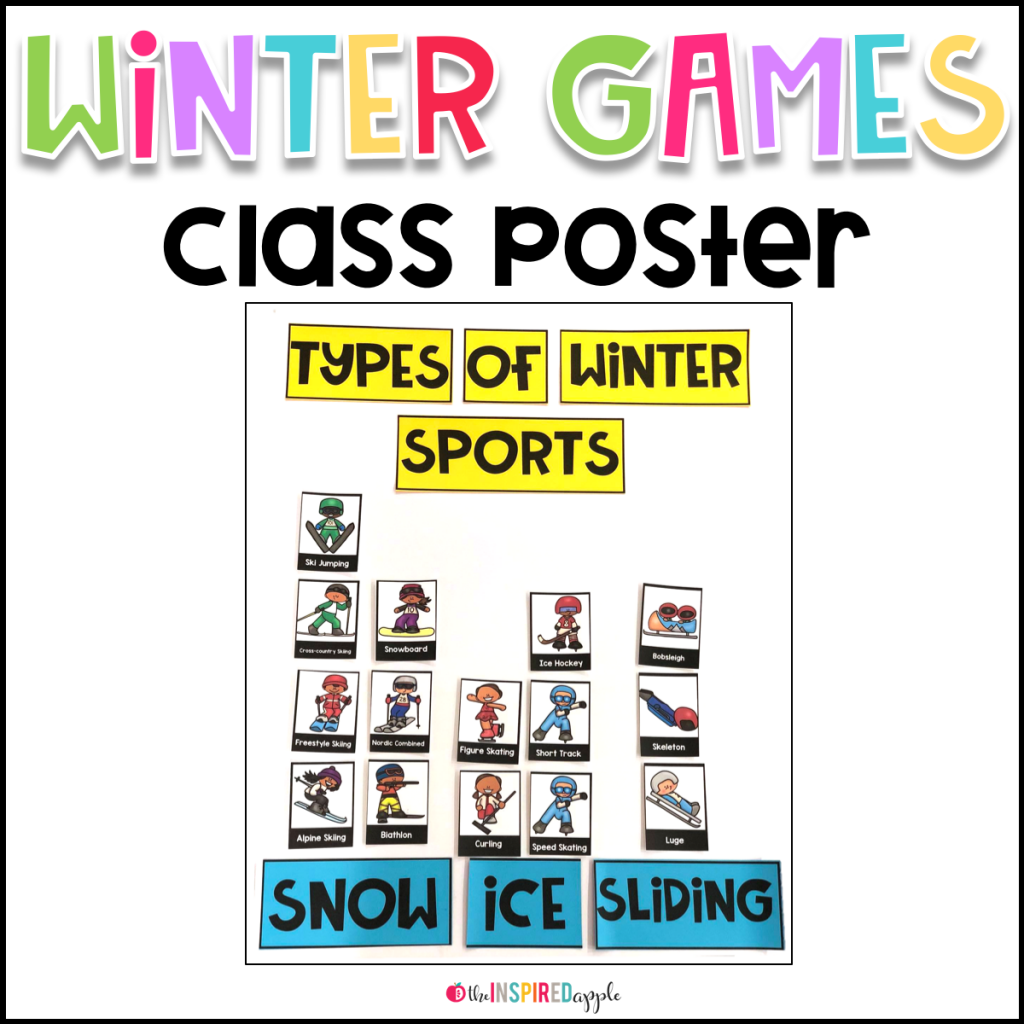 To add to your daily writing, include these journal prompts. Simply cut and paste them right into their journals and discuss their responses as a class afterward.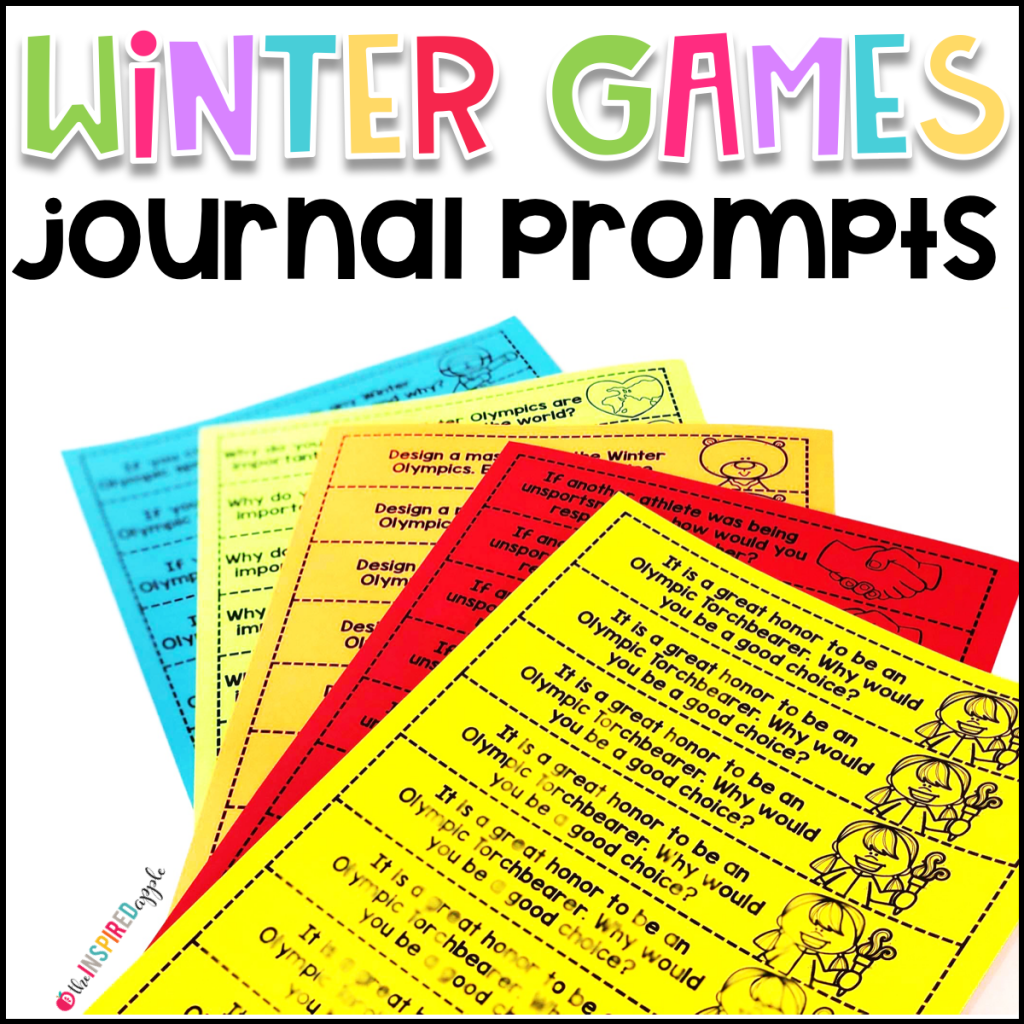 Here are some fun (and easy!) crafts you can do with your students.
Of course, this is a natural opportunity to learn about the host country, too. This year, the Winter Games will be hosted in PyeongChang, South Korea. This resource includes a fact sheet and a construct-a-flag activity that is perfect for little learners.
And, lastly, a super cute directed draw of the mascots. Your kids will absolutely love the easy directions that they can do with little to no support from you. Great for a station!
This resource is available for purchase. Simply click HERE or on the graphic below. And, don't forget to snag your

FREE nonfiction text article and comprehension check

by using the form at the end of this post.
Want to remember this post? Pin the image below!
Happy Teaching!
Join the Inspired Family!
This resources is yours with a confirmed subscription.