As a kid growing up in the Northern Kentucky/Cincinnati area, we would frequent a local convenience store called Ameristop for soft serve and Coke Icees, particularly during the hot summer nights. Our favorite night, though, was Friday because they would make a special batch of banana soft serve and we aptly named it Banana Friday. Even to this day, the occasional family group text will include a BANANA FRIDAY! reminder.
A few weeks ago, my youngest referred to vanilla ice cream as banilla (can't quite pronounce those Vs yet!), and I was reminded of this flavorful summer treat. We no longer live within walking distance of Ameristop, so I decided that I would try to make my own version by combining bananas, vanilla ice cream, and a few other simple ingredients: banilla soft serve, if you will 🙂
Ingredients
6 Large Scoops of Vanilla Ice Cream (softened)
1 Container of Cool Whip
2 Ripe Bananas (Chiquita are my favorite!)
1 tsp Banana Flavoring (optional)
Cherries + Whipped Cream + Any Other Toppings You Might Like (optional)
Container(s) for freezing/serving
Directions
Soften ice cream. I let mine sit out for about 30 minutes.
Combine six large scoops of softened vanilla ice cream with 80z container of Cool Whip and two ripe bananas. I used my standing mixer, but you could do this by hand with a spatula or with a hand mixer.
Mix until well-combined into a thick, soupy consistency. Optional: add 1-2 tsp banana extract to intensify the flavor and mix thoroughly.
Pour into containers and freeze for at least 3 hours before eating.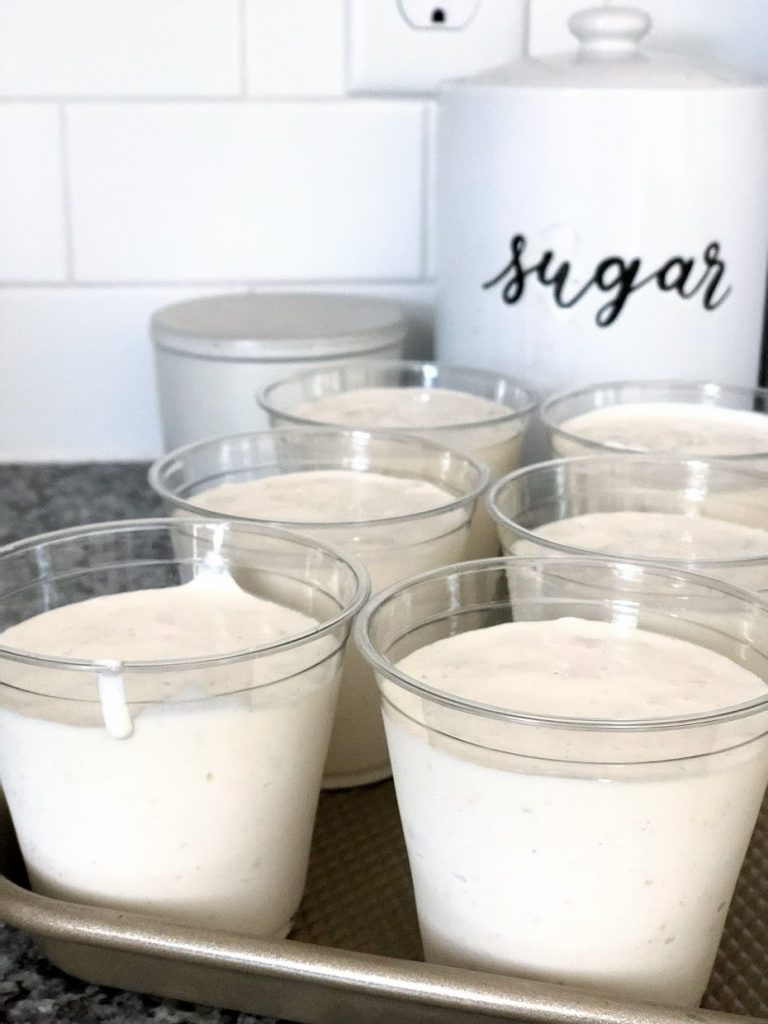 Add your favorite toppings and voilà! We like Reddi-Wip, cherries, and sprinkles on ours!
Benny loved his banilla soft serve!
In the spirit of Banana Friday, I will be posting a banana-themed treat each remaining Friday in July! I hope you'll stop back by to check them out!
Do you have a favorite, easy-peasy ice cream recipe I should try? Please tell me all about it in the comments below!
Happy Saturday!