Aaaaaaand, we're back with another weekly art project that you can do with your kiddos this holiday season. Little to no art skill? No prob-llama! I've got you covered with this low-prep, easy to teach, llama directed drawing activity!
I love to pair art activities with read-alouds and this llama directed drawing activity is no different! It's the perfect extension of the book Llama Llama Holiday Drama by Anna Dewdney – a rhyming story about a sweet little llama who is just trying his best to navigate the holidays (aren't we all?!).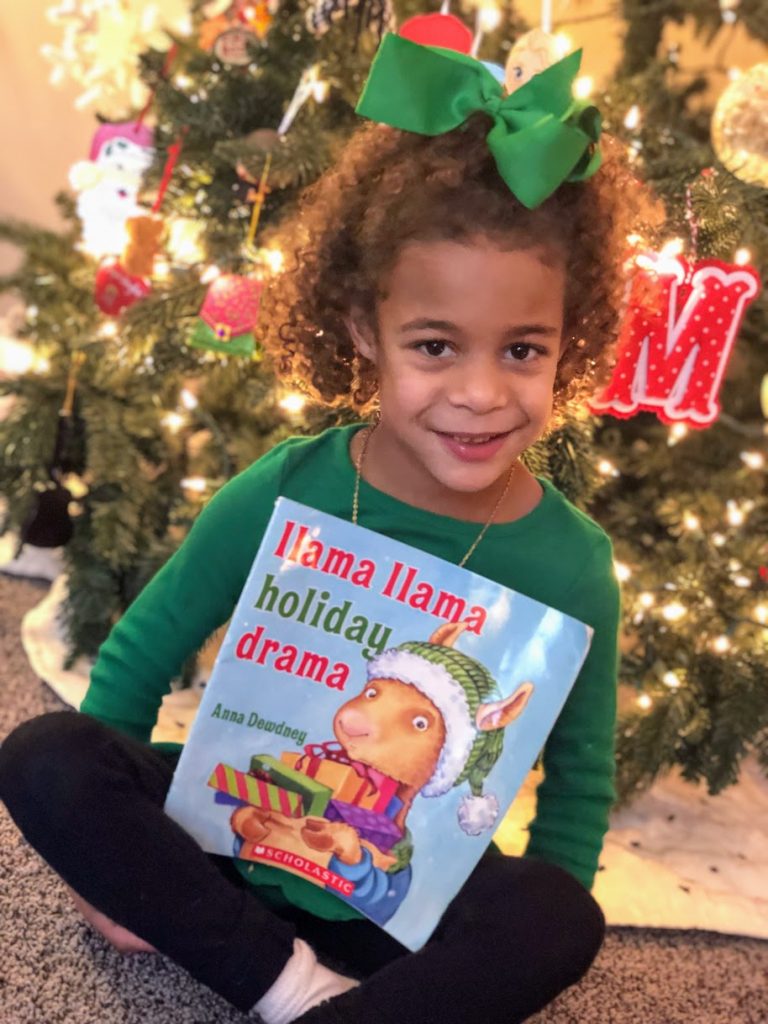 This book is definitely meant for little guys – the preschool, kindergarten, and first grade crowd – and there are ample opportunities for teaching ELA skills as you read! Llama Llama Holiday Drama easily lends itself to asking and answering questions about key details, summarizing, and identifying and describing the characters and main events. (If you're interested in grabbing the companion activity set that I created to go with this book CLICK HERE).
After reading the books and digging into some of the content, it's time to teach your kiddos your how to do the llama directed drawing activity! To make this easy, there are step-by-step projectable directions and a practice page for students to work through before they start on the final project.
And, like a I said, there is NO art skill required on your behalf! This is super easy to implement and the step-by-step directions will make this SUPER easy for you and your students.
MATERIALS: (enough for each student)
Practice Page Printable
Drawing Page Printable
Pencil, Crayons, Markers
Projectable Directions
Construction Paper
Pom Pom, ribbon, and Rickrack trim
Glue
Scissors
Construction paper for mounting (optional)
PRACTICE PAGE (pre-draw)
It's always nice to practice the direct drawing before creating the final project. This will give you students a feel for the process and help them work through the steps to create their final piece.
Step-by-Step Projectable Directions
If you find that you don't have time to complete the directed drawing, you can always opt for the full-size llama coloring page and students can simply color it in.
Accessorize Your Llama
To make your llama fun and festive, add some ribbon, rickrack, or pom pom trim! I purchased mine at Hobby Lobby, but Amazon has a great selection, too! (FYI: I used hot glue to secure the trim in place!)
Voila! Now you have a fun and festive holiday fa-la-la-la llama! If you would like a copy of this activity, be sure to use the form below to sign up for The Inspired Apple. You'll receive this FREE llama directed drawing activity with your confirmed subscription!
If you enjoy doing art activities, I encourage you to check out this post or this post where you can get more great ideas for incorporating art into your classroom or home! Please be sure to share your completed projects with me @babblingabby on Instagram or on Facebook at The Inspired Apple!