Measuring objects with toilet paper can roll out a lot of fun when you're stuck inside and have some excess rolls on hand! Perfect for teaching non-standard measurement, counting, and writing numerals, too!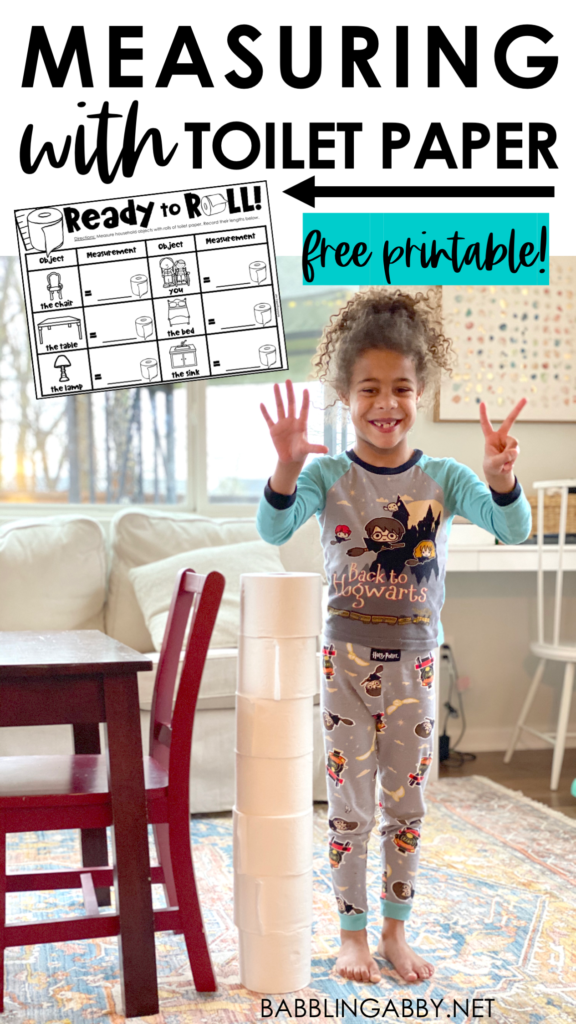 Because many of us have additional rolls of toilet paper on hand, I thought this was a great time to have fun with a non-standard measurement activity! And, it's always nice to do a simple activity with things you already have on hand at home.
Counting
If you have little ones at home, gather up several rolls of TP and get to counting. Make sure they touch each roll as they count to help with one-to-one correspondence.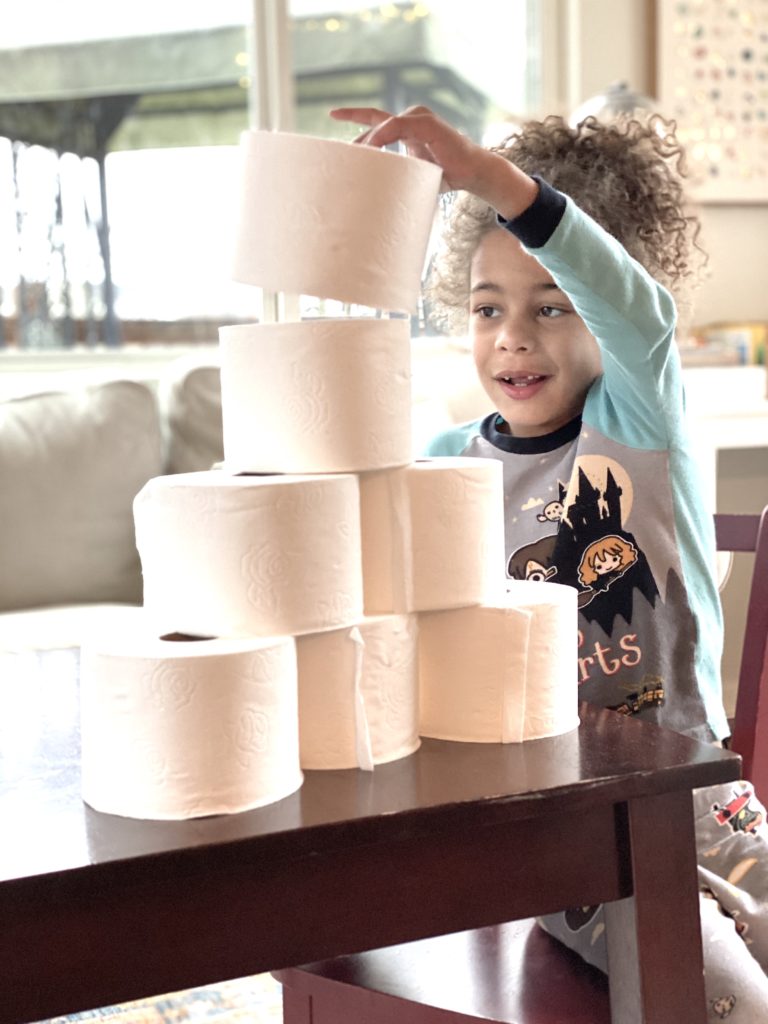 Measuring
Before littles should ever have a ruler in hand, they should be measuring with a non-standard unit…like toilet paper 😉
Non-standard Measurement simply means you're using a unit that isn't typically used (i.e. inches, feet, centimeters, etc.) and instead using things like toothpicks, a shoe, a hand, or – in this case – toilet paper!
Below, Faith is measuring a chair in units of toilet paper.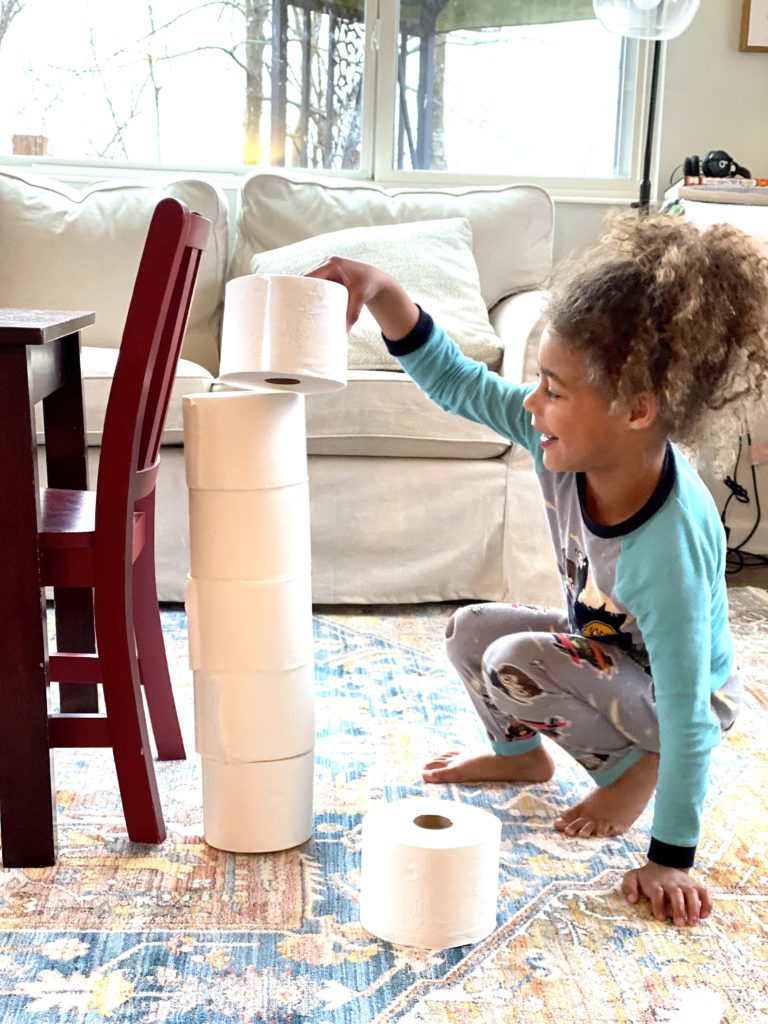 This is an easy way to understand how to measure an object and count the units of measurement. Faith found that the chair is seven toilet paper rolls tall!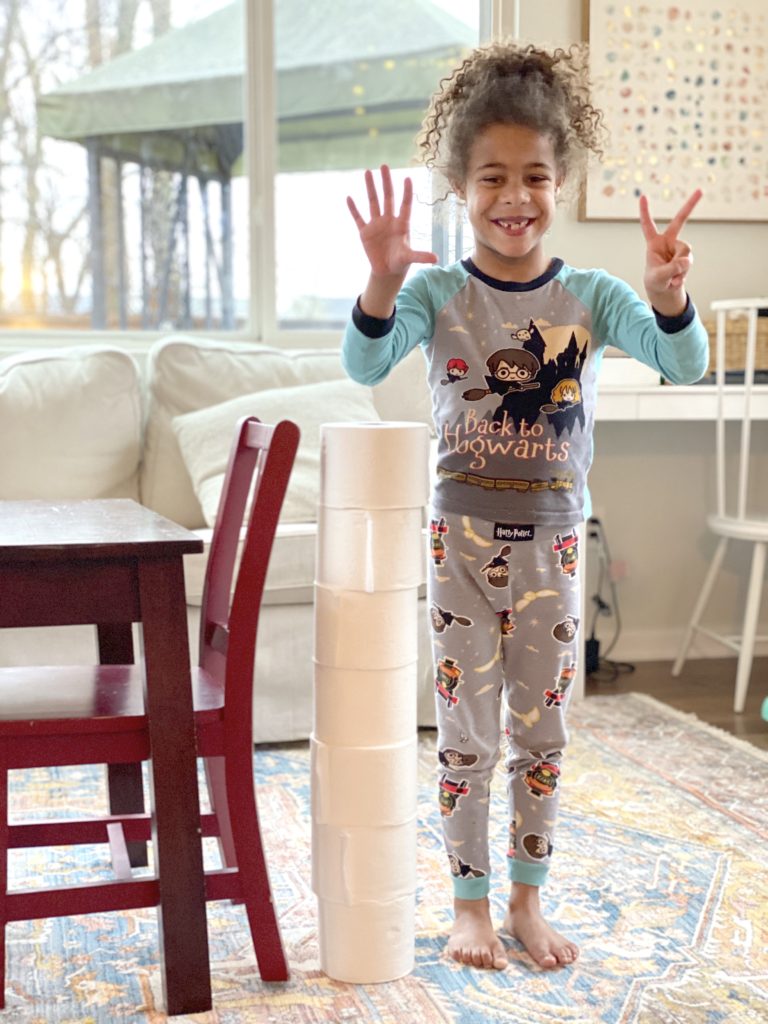 Writing numerals
This is also a good time to work on writing numerals. Here are two recording sheets that you can download and print. Version One gives you set objects to measure and Version Two allows you to measure objects of your choice. DOWNLOAD RECORDING SHEETS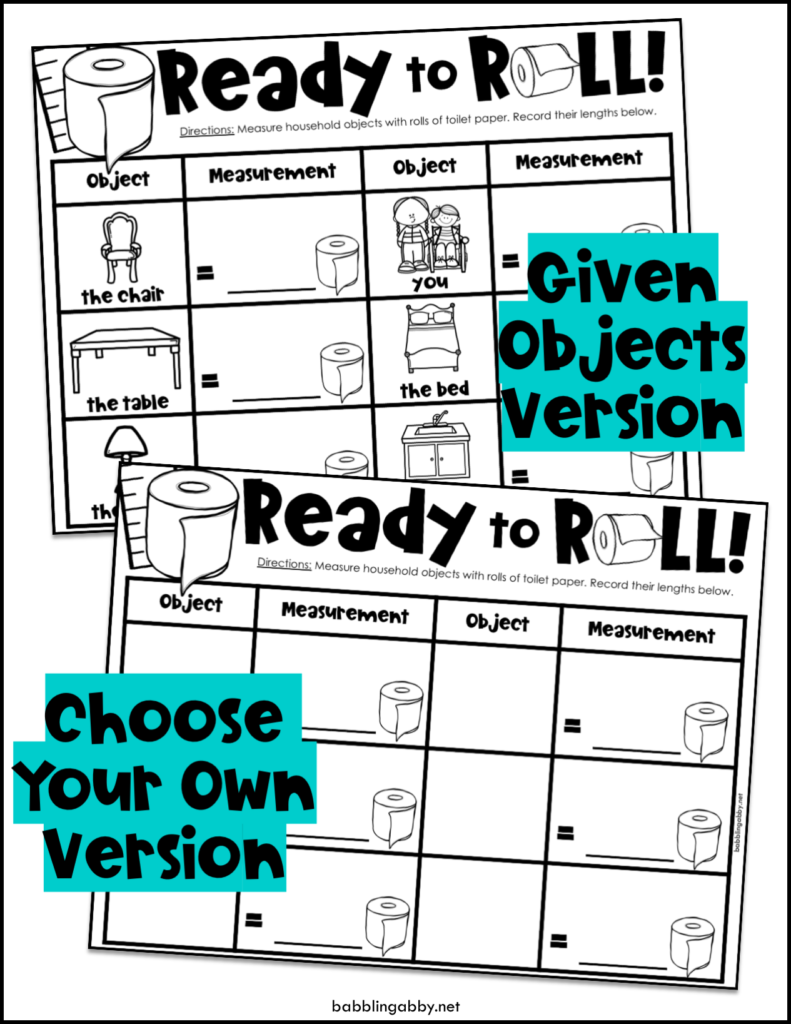 So, have some fun measuring objects with toilet paper! It will give you something to do if you have a few extra rolls than normal around the house, and your kids will think it's hilarious to be doing school work with TP!
More Homeschool Resources
Grab a full week's worth of fun and educational activities HERE! Oh, and they're all FREE!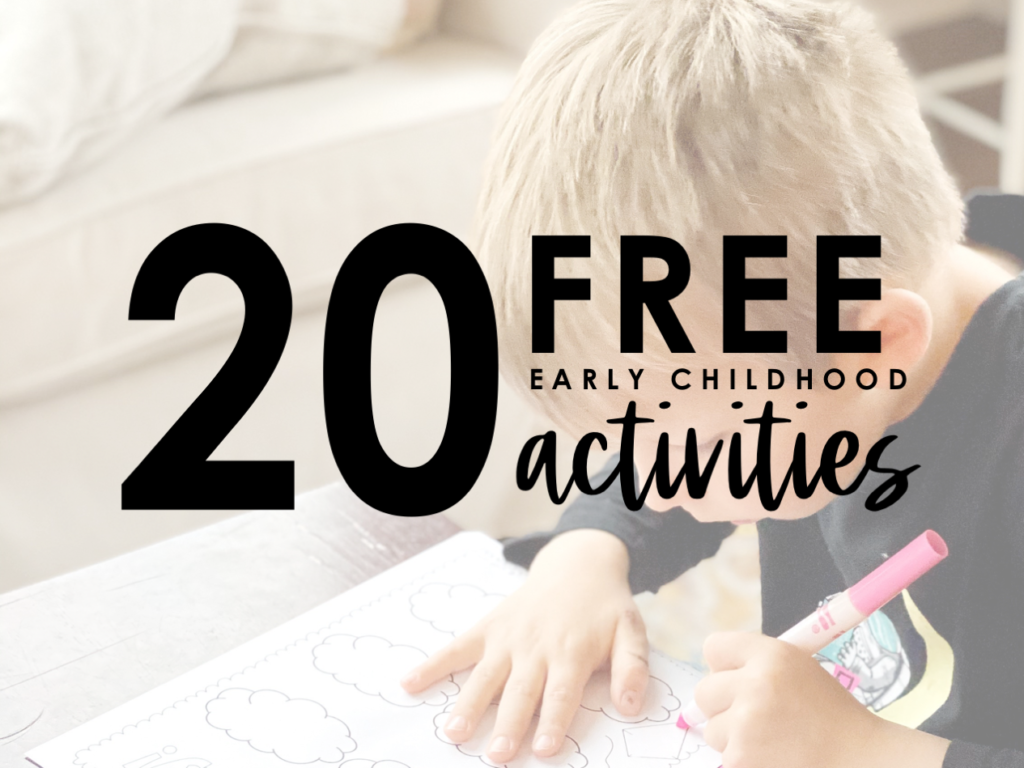 Preschool Skills Workbook
If you're looking for additional resources for your preschooler, I recommend checking out The Little Learner. This is a workbook I made for my own kids and have available for purchase in my TpT shop. It's not a necessity at all, but it may provide you with some additional support while you're at home with your little ones 🙂 This post explains how it works.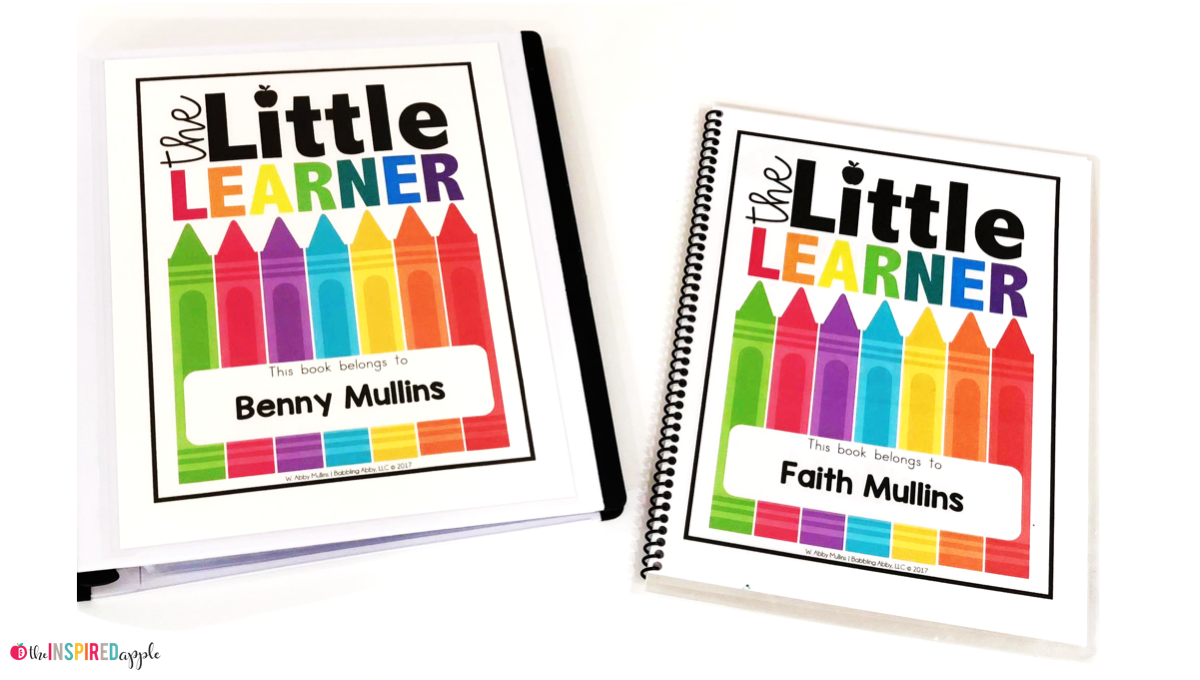 If you do something at home or in your classroom, please share it with by tagging me @babblingabby on Instagram!
Stay in the know!
These FREE resources are an instant download upon a confirmed subscription.