Are you looking for a great alternative to writing lengthy book reports that is engaging, fun, and perfect for kiddos in first, second, third, fourth, and fifth grade? Check out this 'Pick Me Sticky Notes' condensed book report idea where students can write a simplified book review right on a sticky note! Included are templates, photographs and easy-to-follow directions that are a cinch for teachers to implement and great for students to complete after reading their favorite books!
Pick Me, Pick Me! Sticky Notes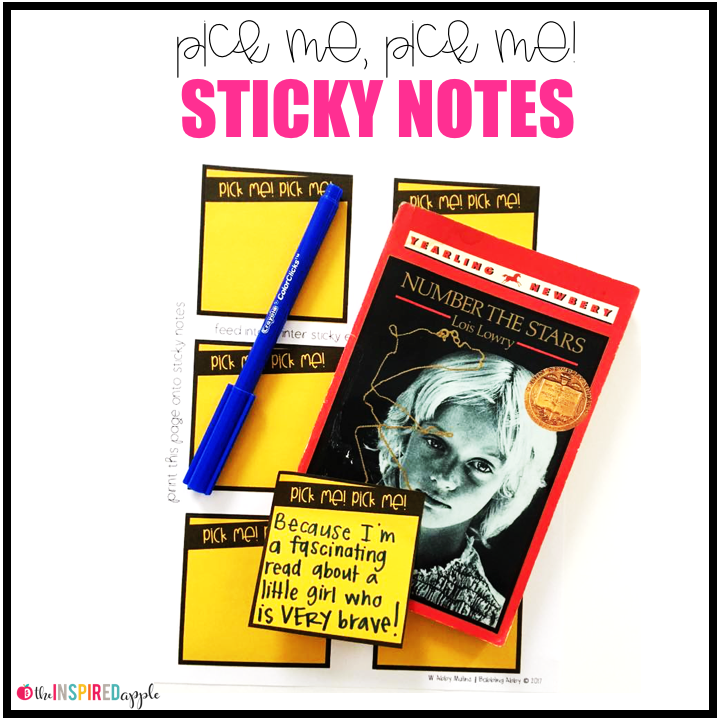 This is a VERY easy way for a child to provide feedback on a book he or she has finished reading.  Simply print off the Pick Me! Pick Me! printable onto a page of sticky notes (printing template included) and, voila, your kiddos can instantly provide mini critiques or teasers of their favorite books! They can be as simple or as descriptive as you would like.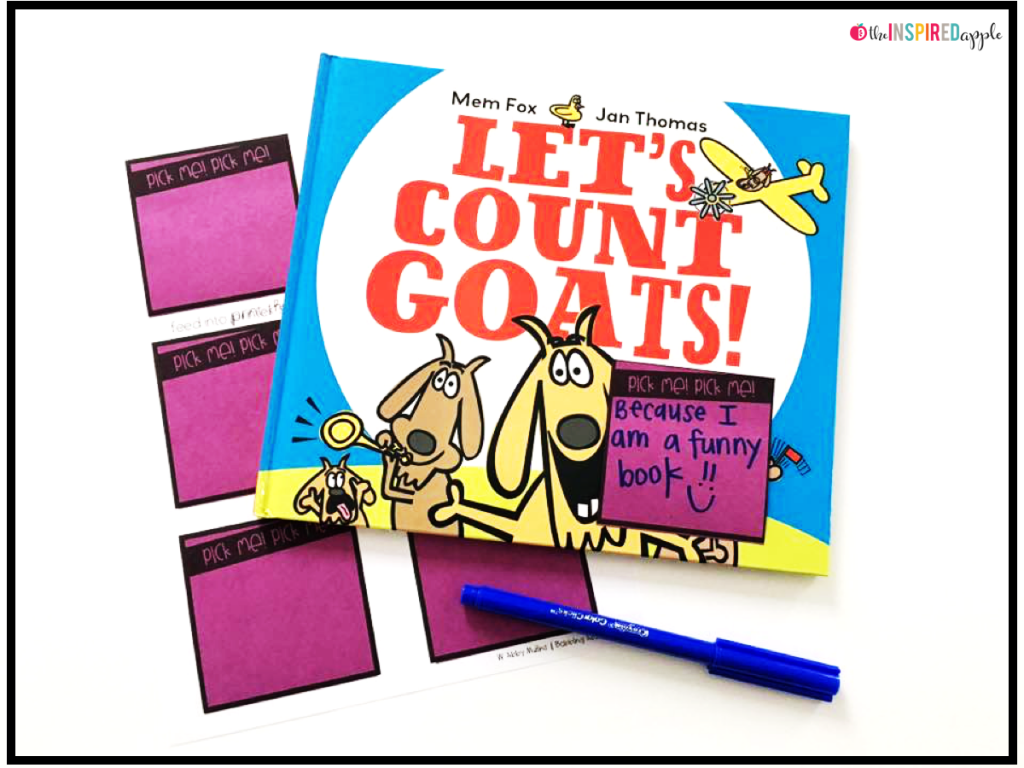 For durability, you can even tell students to put their Pick Me Sticky Notes inside the front cover so that their friends can read the review and decide whether they want to read the book, too!
And, don't worry! If you're unsure about how to print on Post-its, I wrote a blog tutorial all about it, along with FREE customizable templates so that you can design your own printable sticky notes! Click the image below to visit that post.
Don't want to forget this post? Be sure to PIN the image below!
Happy Teaching!
Stay in the know!
These FREE resources are an instant download upon a confirmed subscription.