Wanting to try out the FWTFL? This guide to The FASTer Way to Fat Loss will answer common questions about the program, share results, and before and after pictures!
After my personal experience with FWTFL, I wanted to take a moment to tell you the program essentials, as well as share my results! This is an exciting post and I hope you'll stay tuned! I even included my measurements and before and after pics!
Disclaimer: This post contains affiliate links. I am a FWTFL affiliate, so should you choose to purchase the program after clicking a link on this post, I will receive a commission. If you're curious about what I do with this income, read this post. 
A Guide to the FASTer Way to Fat Loss Program…
What is The Faster Way to Fat Loss?
The Faster Way to Fat Loss is an online program created by Amanda Tress to help women obtain optimal nutrition and fitness. Participants achieve results through a combination of intermittent fasting, carb cycling and tracking macros. The program also offers a 6-week long fitness bootcamp following a week-long prep week to get your acquainted with the program in its entirety.
What on Earth are macros?
Don't be scared, girl! Macros is just a fancy term for carbs + fat + protein. You'll be taught how to figure out your macros and how to track them. It's super easy and there's not a dang thing to be scared of.  Promise.
Tell me more about intermittent fasting.
Intermittent fasting means that you are consuming your calories during a specified eating window. The one recommended by FWTFL is 12noon to 8pm. You remain in a fasted stated from 8pm until 12noon the next day.
But aren't you starving?!
Not even! You are fueling your body with the right combination of nutrients from whole foods so that it's functioning in optimal condition while giving your gut the time to do its thang while its resting. Once you get used to it (about a week for me), it'll be the easiest part of the whole program.
I can't survive the morning without my COFFEE!
ME NEITHER! If you absolutely cannot stomach black coffee, then add a splash of unsweetened vanilla almond milk. At around 30cal/cup you're able to offset the bitterness of the coffee while still maintaining your fast. Otherwise, sip on water or tea with lemon. You break your fast at 70cals or greater, FYI.
What do you eat? 
The rule Amanda taught us was this: if it comes from the Earth or has a mother, it's fair game. I have not felt deprived at all and I love the flexibility the program offers. There's even room for your favorite treats! #legday You are encouraged to eat minimal gluten, dairy and processed foods. There is also a basic meal plan and shopping list supplied, along with some delicious recipes.
How do you cook for a family while on FWTFL?
I simply make accommodations and substitutions as needed. For instance, if we're grilling out burgers, I'll omit the bun and have a huge salad in place of fries. If I'm fixing chicken or steak, I'll add a heaping portion of veggies to my plate instead of something starchy like rice or potatoes (though you can certainly make both of those work within the plan). If you're fixing your family spaghetti, swap out the pasta for veggie spirals. Where there is a will, there's a way! And, once you start seeing results and feeling better, you'll be 100% okay with making this minor modifications to your nightly meals.
How do you justify the cost?
Okay, so I've done plenty of workouts before that either incurred a monthly fee (i.e. gym membership), required a subscription (i.e. online video streaming), or monthly shakes for maintenance (ummmmm, $130/mo on protein shakes is a LOT of money). FWTFL is a one time fee of $199. You can download the materials for reuse and continue your success long after the initial six weeks or complete further rounds at a discounted rate. However, you don't have to purchase anything to stick with the program after you've completed your round. So, take $199 and divide it by 12 months (the typical commitment time for a gym membership). That breaks down to about $17/mo! 
And, keep in mind, this is a lifestyle change. There is nothing gimmicky about it. When you're treating your body well, you find yourself spending less money on doctor's visits, prescriptions, and clothes to accommodate weight gain or unhealthy habits like soda, sweets, and energy supplements. You'll be your BEST YOU for yourself, your family, your kids, you students, etc!
Results
So, without further ado, here are my personal results after completing just six weeks of FWTFL.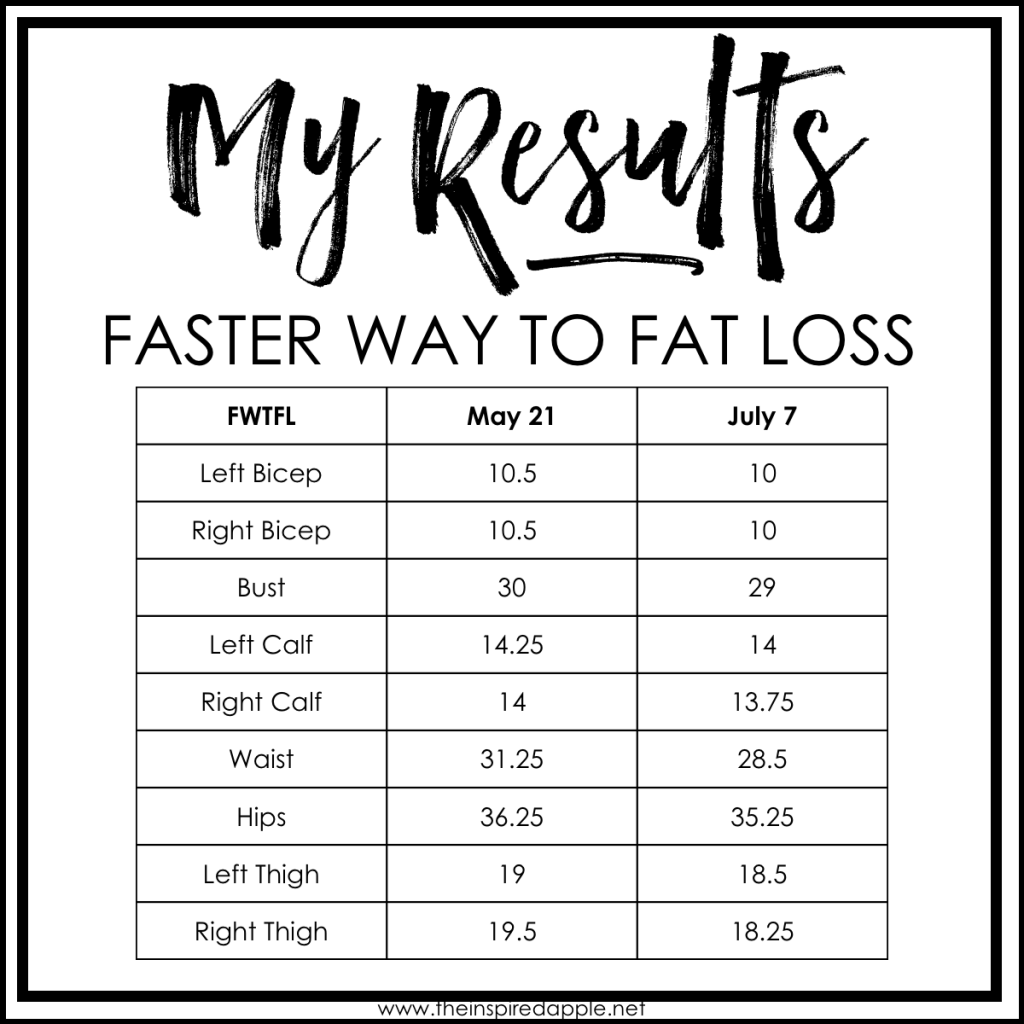 So you don't have to bust out your calculator, I lost 7.5 inches in just six weeks! And, though losing weight wasn't my main goal for the program, I did lose a little. I started at 145lb and I'm down to 140lb on the nose. (I'm 5'9″ tall, keep in mind!) The pictures really show how much toning up I've done. Also, I feel GREAT. My mind is clearer and I rarely feel bloated anymore, which is a MAJOR bonus for me. Because I've decided that it's okay to prioritize me and my health, I'm committing to the FWTFL plan for ONE WHOLE YEAR! Do it with me!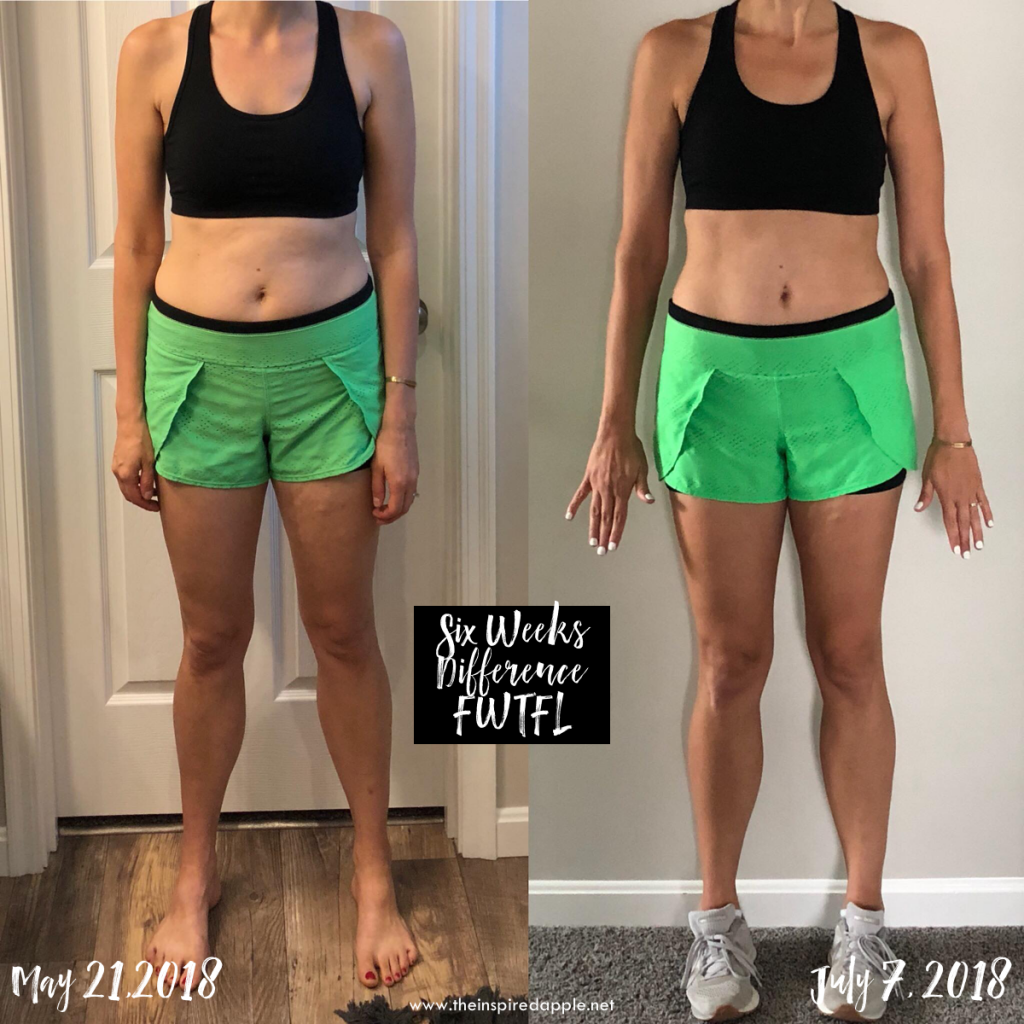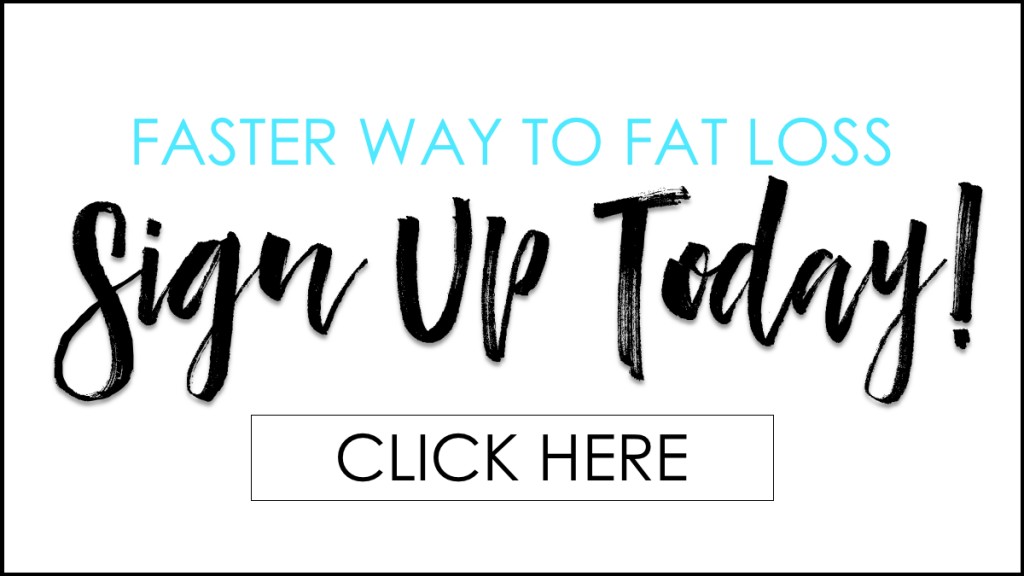 What are you waiting for?! Six weeks from now, you could be feeling the best you've felt in your entire life! The FWTFL is LEGIT. If you're ready to sign up immediately (woo hoo!), click HERE! If you have questions, please don't hesitate to reach out to me on Instagram @babblingabby or via email at babblingabby(at)gmail(dot)com. I would LOVE to help you get started.
And, be sure to bookmark or pin this post so that you can reference this guide to the FASTer Way to Fat Loss!
Happy Leg Day…I mean, Saturday! 😉
Stay in the know!
These FREE resources are an instant download upon a confirmed subscription.