Affiliate links are used throughout this post.
During my recent trip to New Orleans for Get Your Teach On, I had the opportunity to attend the book release party for The Wild Card that was coauthored by my friends and fellow educators, Hope and Wade King. Many of you know Hope and Wade from their adventures at The Ron Clark Academy in Atlanta or have followed Hope's blog or social media posts at Elementary Shenanigans. I am so proud to call them my friends and have enjoyed witnessing their journey over the past several years. They are two of the most passionate and inspiring people I have ever met with big ideas and equally as big hearts.
Prior to the celebration of their book release, they gifted me a copy of The Wild Card that I just had the chance to finish reading. I wanted to share an honest review and my main take-aways from their book.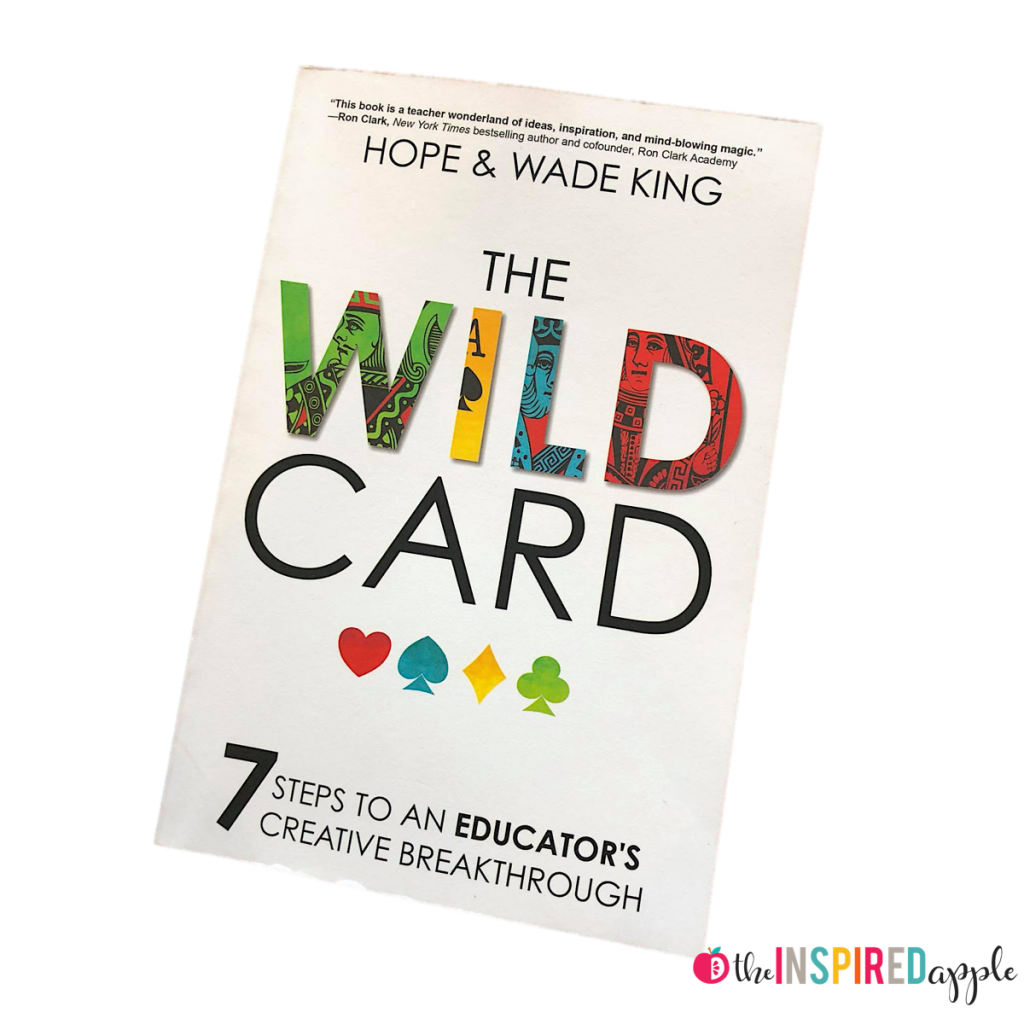 The overall premise of the The Wild Card is to help educators through the process of a creative breakthrough so that they can deliver engaging, inspiring, content-driven curriculum to their students. Because children cannot help the hand they've been delivered in life, Hope and Wade encourage teachers to 'be the wild card' that makes all the difference in the way their students game of life plays out. They empower their readers to go above and beyond standard delivery methods by incorporate singing, dancing, room transformations, experiments and more to make even the most mundane subject matter seem appealing to students!
Whether or not you consider yourself a 'creative' doesn't make any difference as to whether or not you'll find value in this book – Hope and Wade are there to help you along the way with strategies, tips, and even a toolkit to get your creativity stemming. They won't accept excuses either! Readers will love their personal stories woven throughout the text – successes and failures – which make them even more relatable and realistic when it comes to applying the techniques they mention in your own classroom.
One of the things that stuck out to me while reading, was this passage…
It's so true! And, it applies to life beyond the classroom, too (i.e. parenting!). I am a strict disciplinarian on all fronts of life and really took that quote to heart. Forging bonds with children and honing in on their personal interests and abilities is absolutely crucial to creating and maintaining a learning (or home environment) where kids want to work hard and excel for their teachers.
I love these little gems, too:
If you want to create magic, you must NEVER settle for "good enough" because that's what your students become.
and
Mindset matters.
I hope that you'll take the chance to snag a copy of The Wild Card. It really affirms the belief that engagement is important to education and will inspire and encourage you to assess your own delivery methods and step out of the box to be The Wild Card!
PS. You can download a FREE set of inspirational quotes from The Wild Card! Click the graphic below!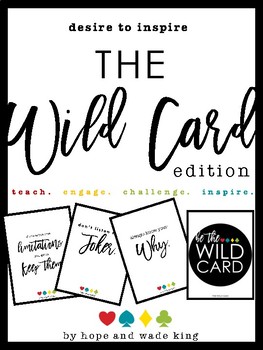 Stay in the know!
These FREE resources are an instant download upon a confirmed subscription.