I was at my second home,
HomeGoods
, a couple of weeks ago and saw this lovely set of boxed Christmas cards sitting in an aisle. They were my inspo for this DIY glittery Christmas canvas!
I decided it would make a pretty print to hang up this holiday season, and began to think how I could work it in.
I decided to use a painted burlap canvas I had at home (you can find one at
Hobby Lobby
and they come in various sizes) along with a little glue and
a lot
of glitter. Because when you use glitter, you have to use the
GO BIG, OR GO HOME
mindset: if you're going to get the glitter out, don't be stingy. You're going to be vacuuming regardless.
First, I did a little sketch by hand…
…grabbed a trusty bottle of Elmer's School glue and a skinny little paintbrush…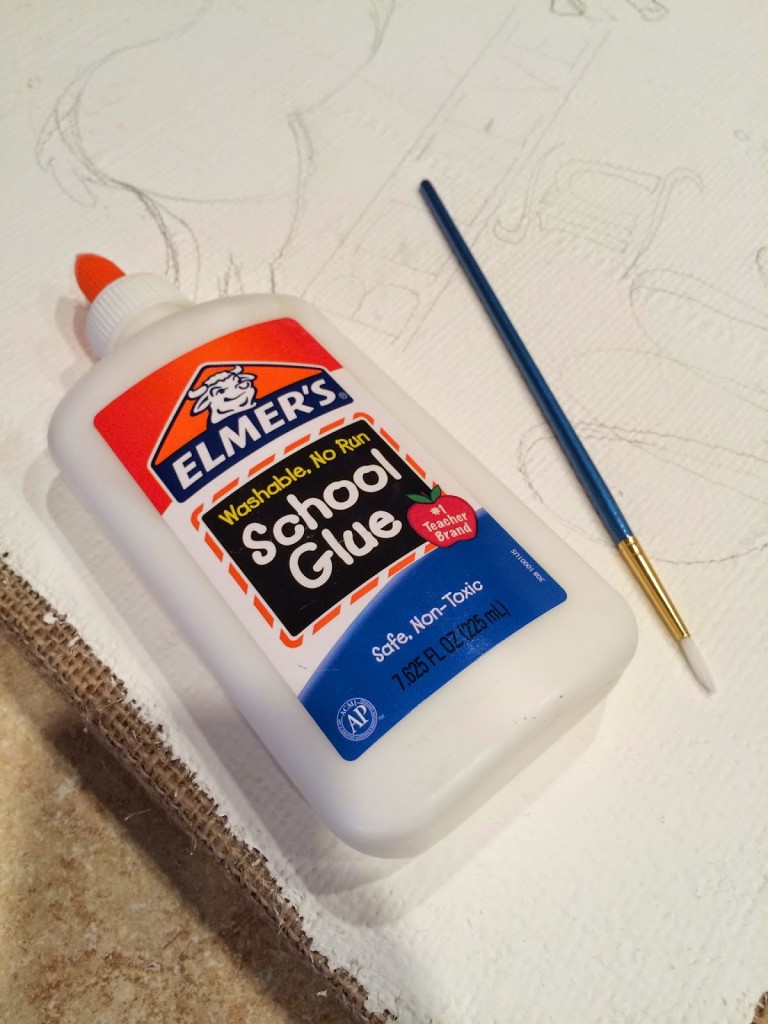 …and, started filling in my sketch.
Then, it was time to glitter my little heart out. I went with silver since sparkly is kinda my holiday decorating jam this year. I glittered from the top down and did the reindeer before I did the text. I shook off the excess in between.
Note: the skinny paintbrush is key for getting the details and the text.
Since the fine details of the text were hard to get, this was after the first glitter before I repeated the final step. You can see where I needed to add more glitter and glue.
Aaaaaand, the final product…
Now, if you are thinking to yourself, I cannot sketch or hand-letter to save my life! I could NOT do this! Stopitrightnow. You sure can. The only difference is that you're going to print out your image, cut it out, paste it to your canvas, and then go through the exact same steps I did with the glue and glitter. Since you're going to be covering up the image/text with glitter, no one will ever know if you drew it by hand or not! See? A project for everyone!
Happy glittering! Share pics of your own DIY glittery Christmas canvas!
Stay in the know!
These FREE resources are an instant download upon a confirmed subscription.