You all. Where does the time go?! October?! REALLY?!
I love a good theme all times of year, but I think fall themes are my absolute favorite. Pumpkins, bats and spiders, Thanksgiving, holidays around the world! I love it ALL.
Today, I'm going to showcase ten different pumpkin-themed activities that you can start prepping for now, including a fun FREEBIE that you can snatch up at the end.
NUMBER ONE: Pumpkin Seed Counting!
This is a SUPER easy activity that I did with my first graders. I gave each group of students a big ol' scoopy of pumpkin goop and let them sort the seeds into groups of ten. An engaging math activity that doubles as fun tactile experience! (Snag the freebie at the bottom of the post!)
NUMBER TWO: Pumpkin Craft + Writing Activity!
How cute and easy is this?! A great way to add a little pizzaz to the end of a pumpkin unit. You can find it HERE.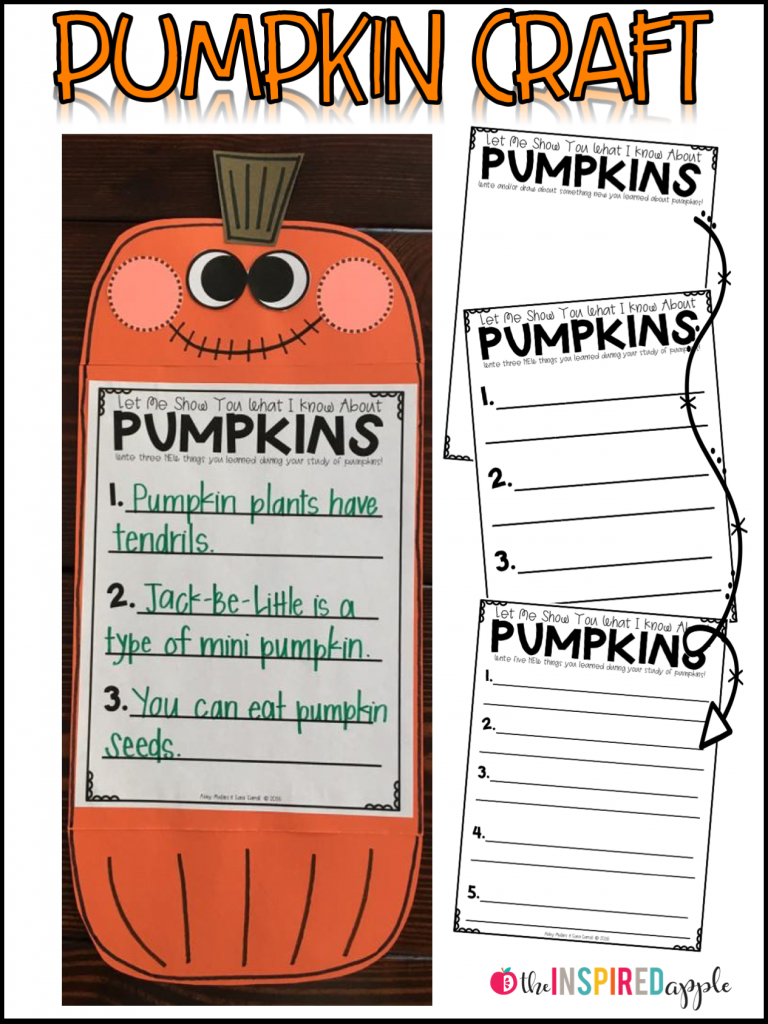 NUMBER THREE: Pumpkin Adjectives!
Studying pumpkins easily lends itself to adjectives because they're simple for kiddos to describe. Haven't introduced adjectives yet? Now's the time! (Freebie at the end of the post!)

NUMBER FOUR: Pumpkin Read-Alouds!
These are some of my ABSOLUTE favorite pumpkin books! They're visually engaging and teeming with factual goodness that your little ones will just eat up. I was always surprised how much my kiddos ADORED nonfiction texts and these will NOT disappoint! 
NUMBER FIVE: The Great Pumpkin Investigation!
This is a MUST HAVE. Cara wrote a post about it HERE and you can grab a copy for yourself in her TpT shop. 
NUMBER SIX: Pumpkin Anchor Chart!
Want a great visual that will not only serve as a point of reference for your students, but also add a little seasonal somethin' somethin' to your classroom?! This anchor chart will do the trick! Find out more HERE.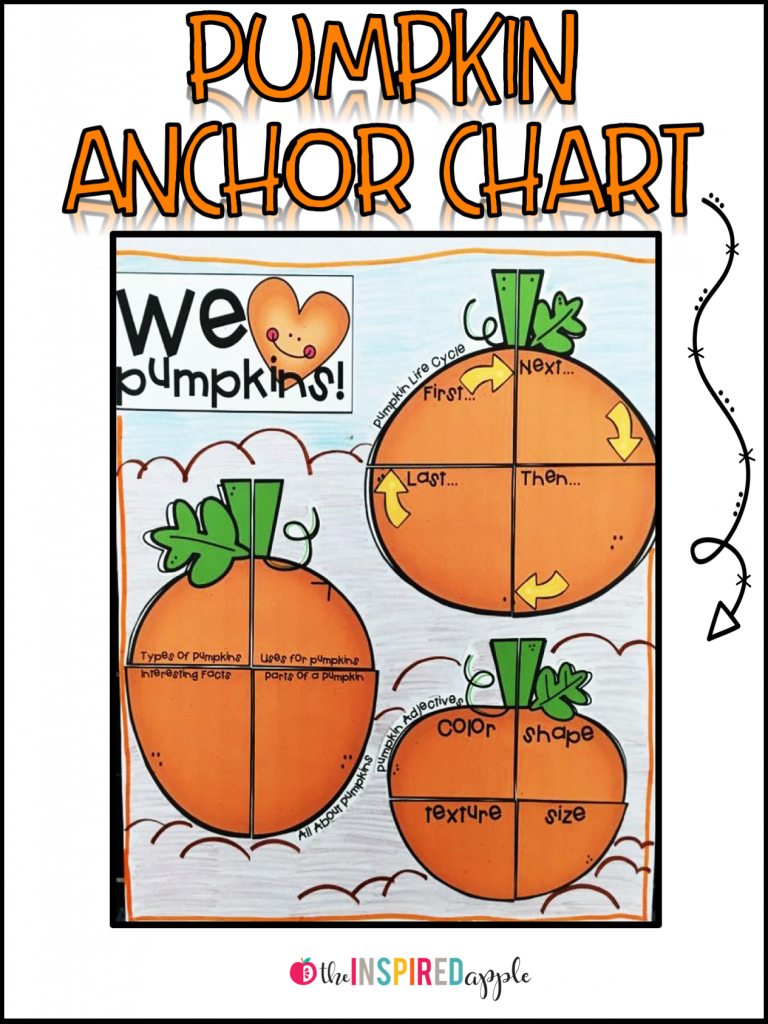 NUMBER SEVEN: Pumpkin STEM Activity!
OH NO! Jack Be Little has fallen off his desk! Rescue him so that he can spend his Halloween night homework-free! This activity, along with MANY others, is found in The Science of October!

NUMBER EIGHT: Pumpkin Math!
Math with pumpkin candy and pumpkin seeds?! YES, PLEASE! Click HERE to grab a copy for yourself!

NUMBER NINE: Pumpkin Directed Drawing Art!
Do your students LOVE to draw?!  Then this is the perfect activity to help your little artists draw a fun Jack O'Lantern to adorn your hallway!

NUMBER TEN: Pumpkin Investigation!
Another pumpkin investigation? YES, PLEASE! This time IN PIECES! A fun, new twist that your students will LOVE. More HERE.

And, don't forget to snag these pumpkin investigation FREEBIES. Click on the graphic below to grab a set to use with your little trick-or-treaters 🙂
Happy Monday!
Stay in the know!
These FREE resources are an instant download upon a confirmed subscription.