I have long been a fan of highlighters. They're fun and florescent and I always appreciate the chiseled tip for writing with. Weird? Something tells me my teacher friends totally understand what I'm talking about. My students always appreciate a good highlighter, too, and well, any writing tool that isn't a pencil or crayon. It's like a special magic descends across the classroom the minute you hand them a highlighter.  They're intrigued and focused and basically feel like a grown-up. This is a good thing when you are 4-, 5-, and 6-years-old.
Some of my favorite activities to do with the kindergarten and first grade crowd, particularly at the beginning of the school year, as they're learning their letters, or for extra practice, are highlight-a-letter mats. There are six total mats, each with a different focus and emphasizing either letter recognition and identification, phonemic awareness and/or handwriting.
This mat focuses on phonemic awareness. Students say the name of the picture in the box at the top left, noting the beginning sound. Then, they say the name of the pictures in the grid, highlighting the pictures whose beginning sound match that of the picture in the box. There is another mat similar to this, but the box contains a letter instead of a picture. They must know the letter-sound relationship in order to locate the pictures that begin with the sound.
This mat focuses on letter recognition and identification. There is a lowercase version, too. Students highlight letters that match the letter in the box at the top left.
This mat focuses on letter recognition and identification, along with handwriting.  There is an upper- and lowercase version. 
Alternatively, if you wanted to save on printing or reuse the mats, simply slide them into plastic sleeves and use with a dry erase marker, which are guaranteed to be just as fun as a highlighter. 
If you're interested in using these activities in your classroom, CLICK HERE! I can almost guarantee your kiddos will LOVE them!
_______________________________________________
 If you're interested in more activities that support learning the letters and sounds of the alphabet, check out THIS POST. It includes a resource that has been a game changer in thousands of classroom across the county!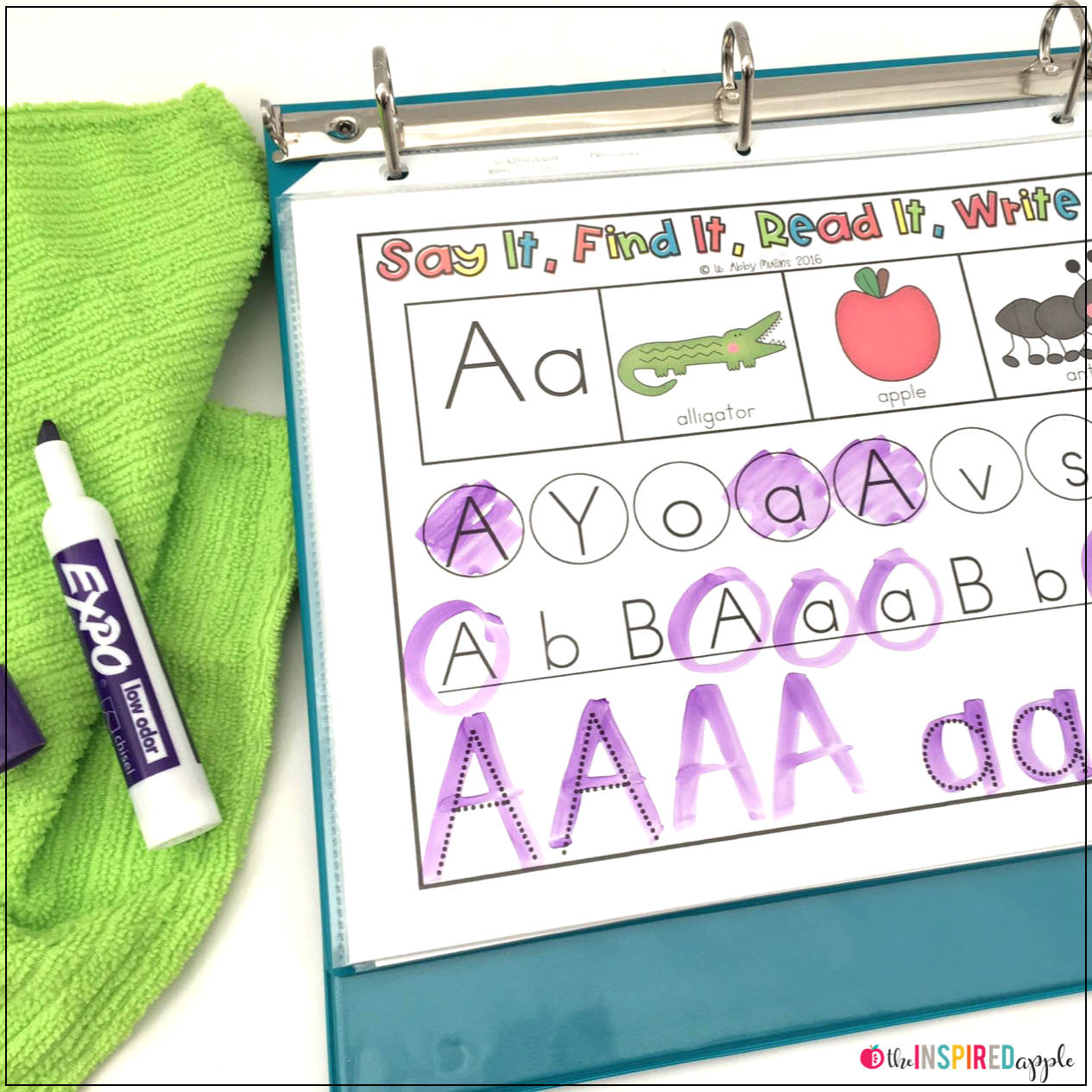 I also LOVE this preschool skills workbook for the five-and-under crowd! It's full of SO many skill-based activities, including alphabet activities! Learn more HERE!
Happy Teaching!
Grab a Free Sample!
Subscribe now to grab a sample!