I'm so excited to share this free printable with you today! After seeing Kelle's family-oriented holiday bucket list over at ETST, I thought how wonderful it would be to draw up a holiday bucket list for the classroom! Each list has fifteen different activities and tasks that promise to add a little holiday magic to your classroom. They're simple and inexpensive (many involve spending $0) and I think your students will appreciate your intention to keep the mood light and holly jolly this time of year, as well as reflective and giving. You could even pop them into a frame and check them off with a dry-erase marker so you can use them in future years!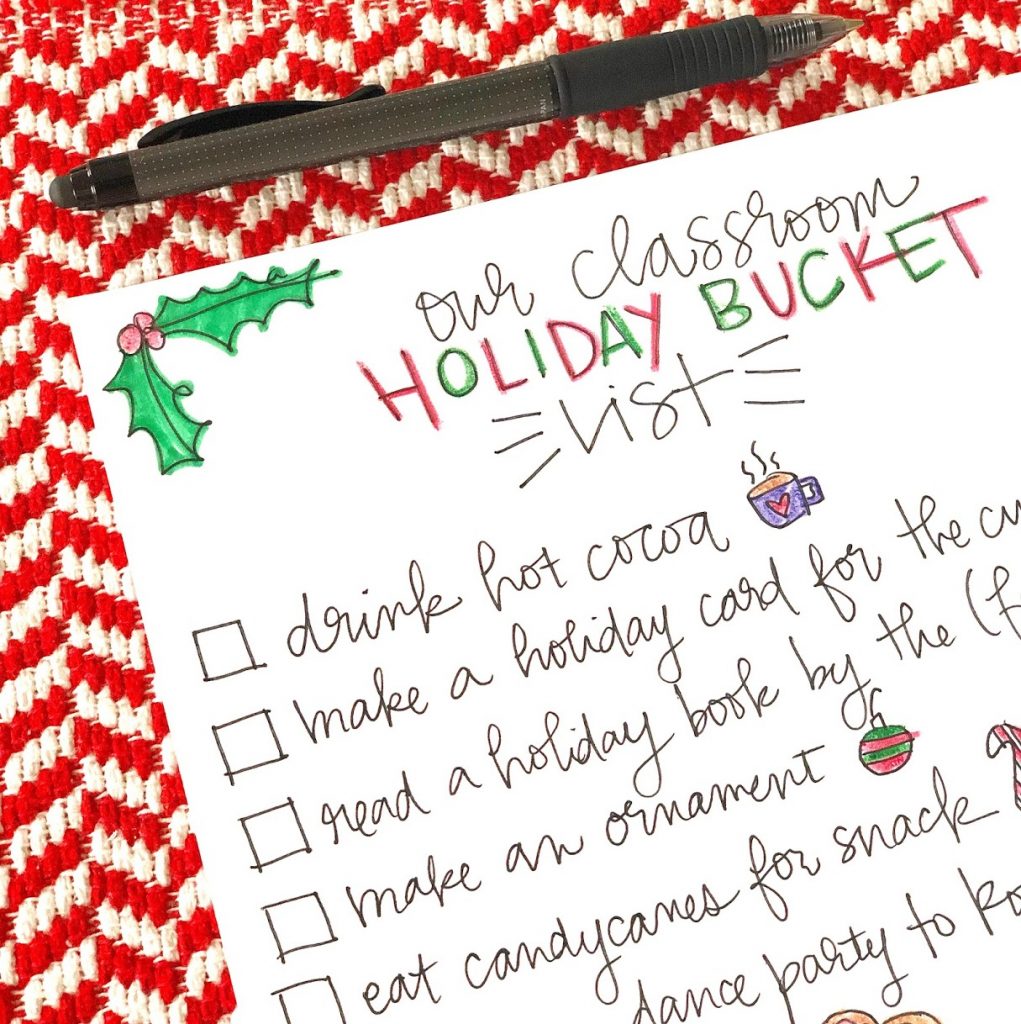 I recognize that not all teachers and students celebrate Christmas, so I made two different lists. One is Christmas-specific and one is more general, seasonally themed list. Choose whichever bests suits the needs of your students 🙂
If you use either of these lists in your classroom, I would love to see! Tag me @babblingabby on Instagram or The Inspired Apple on Facebook! You can download both lists using the form at the bottom of this post (and don't forget you'll need to confirm your subscription via email once you subscribe in order to access the downloads).
And, if you haven't had a second to check out my favorite picture books this season, I encourage you to visit my latest posts. You can view them by clicking the graphics below OR clicking the topic you're most interested in: gingerbread | holidays around the world | Christmas favorites. There are SO many good ones that you, your students, or children will love! Plus, I linked the books so that they're easy to locate, and provided companion activity sets for each! They're sure to make planning out your December SUPER easy!
Thanks for stopping by today! I hope they'll help you enjoy the season with your students!
Stay in the know!
These FREE resources are an instant download upon a confirmed subscription.