February science activities are here! Can you believe January is already nearing an end?! So. Crazy.
Which means, thoughts of February are starting to creep into your mind. Groundhogs, hearts everything and everywhere, boxes of chocolate, and after all that sugary goodness, dental health! But, of course!
After getting a lot of positive feedback from The Science of January, Cara and I decided we'd continue this series for the rest of the year! Woohoo! It's even a Leap Year, so there's one extra day to spice up your curriculum with some science FUN.
These resources are packed – literally, BRIMMING – with activities perfect for the primary classroom. The best part: you can do as much OR as little as you want! In addition to the strong emphasis on science, there are plenty of ways to cross-curriculize (totally a word). There are no restrictions here, and your kiddos will LOVE IT ALL.
Heart-melting observations? Check. Disappearing cotton candy? Check. Listening to your heartbeat? Check. Shadow studies, gumdrop structures, egg observations and SO much more? Check, check, double check! The Science of February will not disappoint!
Here's a pacing calendar, so you can visualize the month:
We've placed a heavy emphasis on vocabulary, so there are plenty of activities to structure you word studies throughout the month.
I'm obsessed with these February science activities. While the investigations can definitely be teacher-led, it is amazing what your kiddos will discover when they're given the freedom to explore on their own!
This pack of February science activities also includes two non-fictions texts that we wrote. And, while we've provided trade book suggestions, you don't necessarily have to use them. You might already have something in your classroom perfect for teaching these themes!
Plus, there's a plethora of ELA and math activities to really engage your students and extend their learning beyond the science of each theme.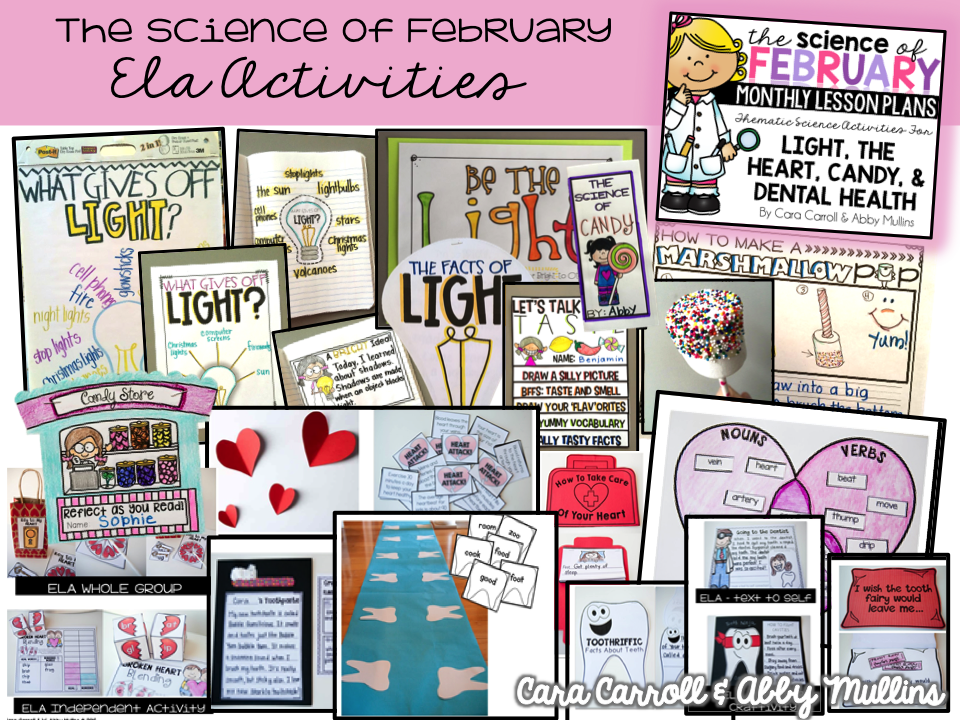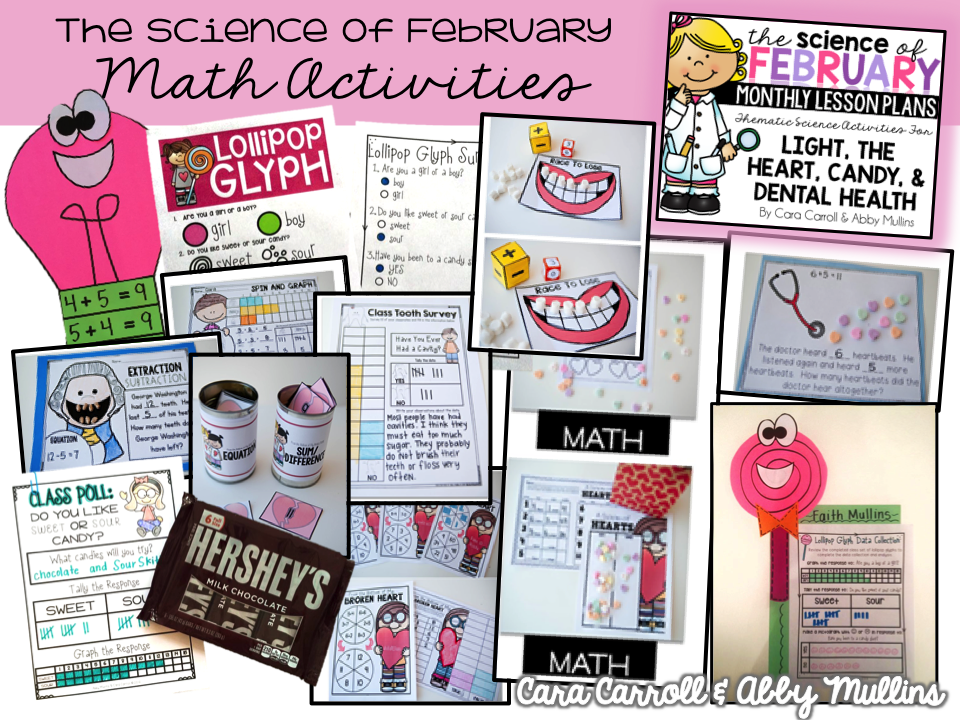 There's even some darling ELA and math craftivities and projects that your kiddos will just adore!
Also, today is a SALE day on TpT! Click on any of the pictures to check out The Science of February!
Happy Wednesday, friends!
Stay in the know!
These FREE resources are an instant download upon a confirmed subscription.