Back to School season is close…ish! And, it's never too early to start preparing for the activities you'll do those first few days when you're getting to know your kiddos and they're getting to know you. This set of anchor charts and class posters is perfect for helping you do just that!
First up is an All About Our Teacher activity that includes a variety of information cards so that you can choose what you want to share with your students! You can also laminate an incomplete poster to share student information, too!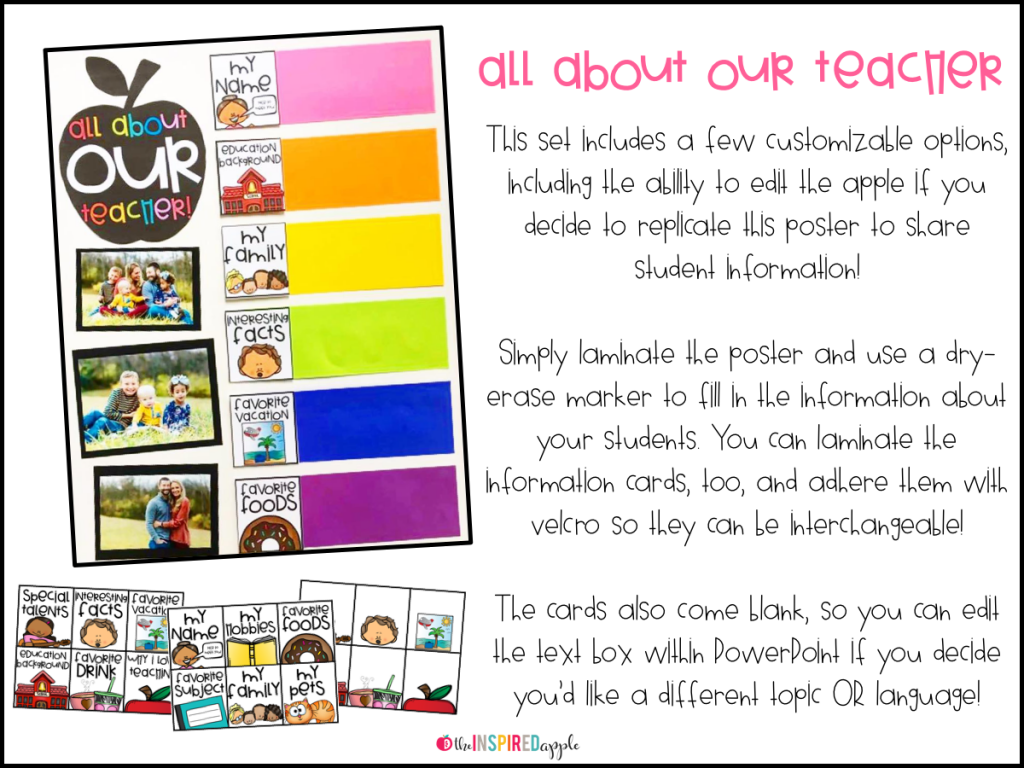 This activity will help your students get to know the different roles of the people in their school community. From the principals to the art teacher to classroom volunteers, your students will have a working knowledge of everyone! You can also customize these 'snapshots' with digital images of actual school employees or provide your students with blank copies to write and illustrate.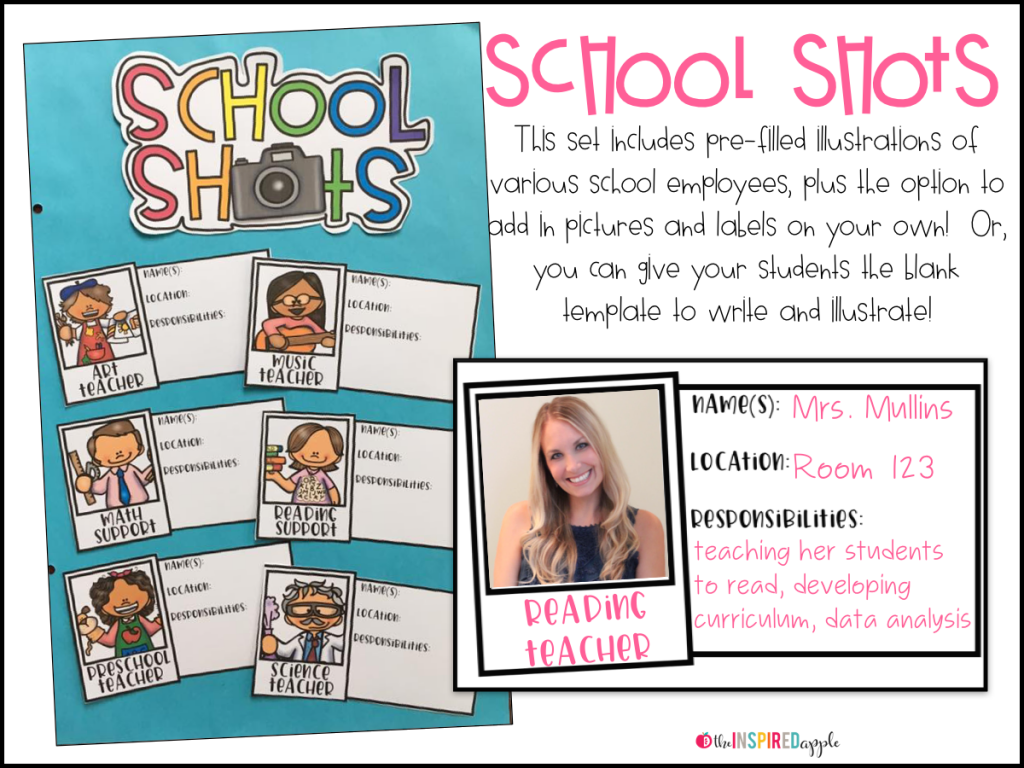 Whether you're teaching incoming kindergartners or giving a rules refresher to your second graders, teaching rules is A MUST. Lots of options to choose form here!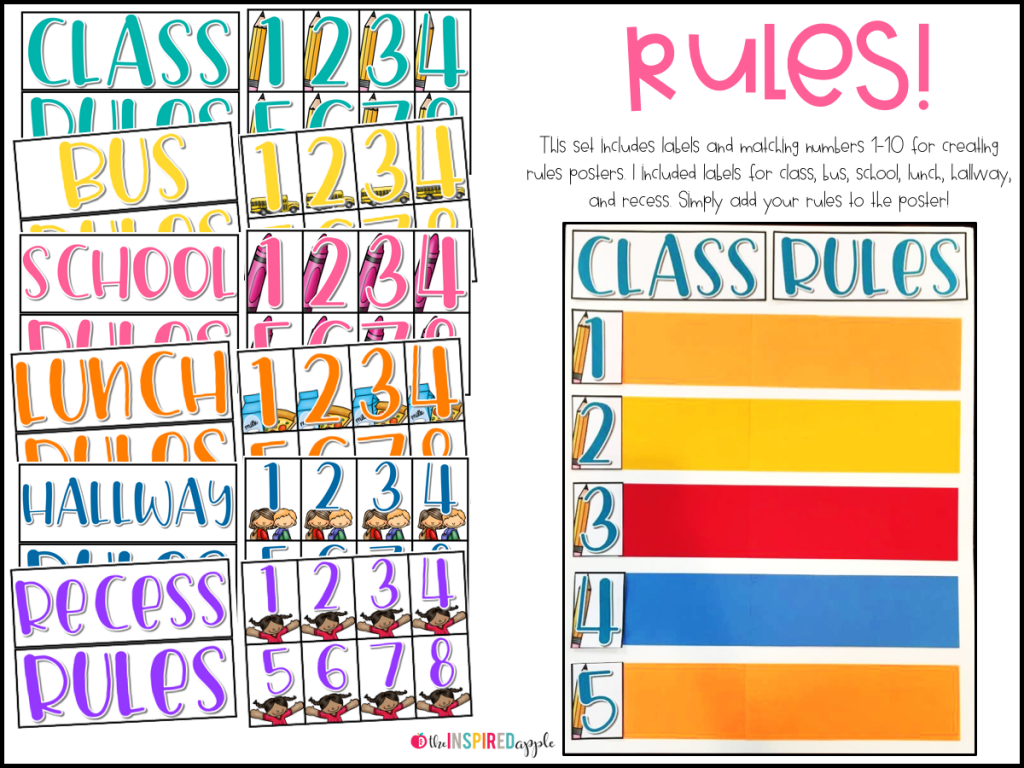 Lastly is this activity for teaching kindness to your little ones! Simply provide each student with a printable heart and have them write or draw about one way to be a friend. ALL kiddos need this lesson!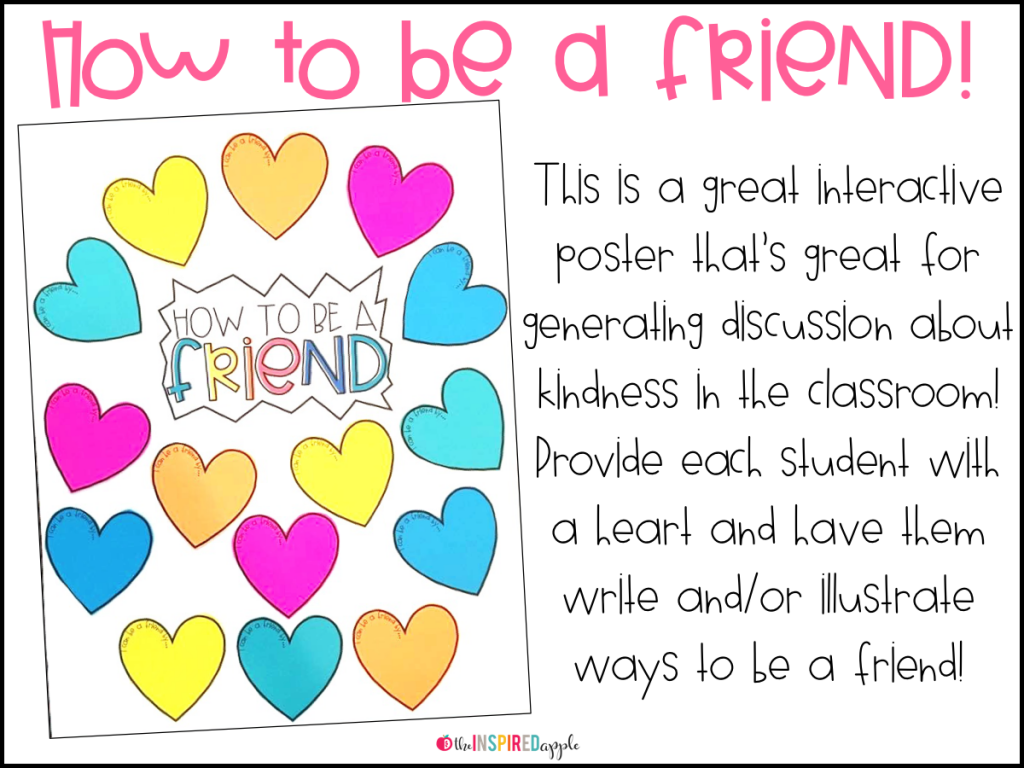 If you're interested in learning more about this resource, click the image below or go HERE.
(PS. If you're reading this post on a blog reader, the links may  not work, so be sure to check it out in an actual browser if you run into this issue!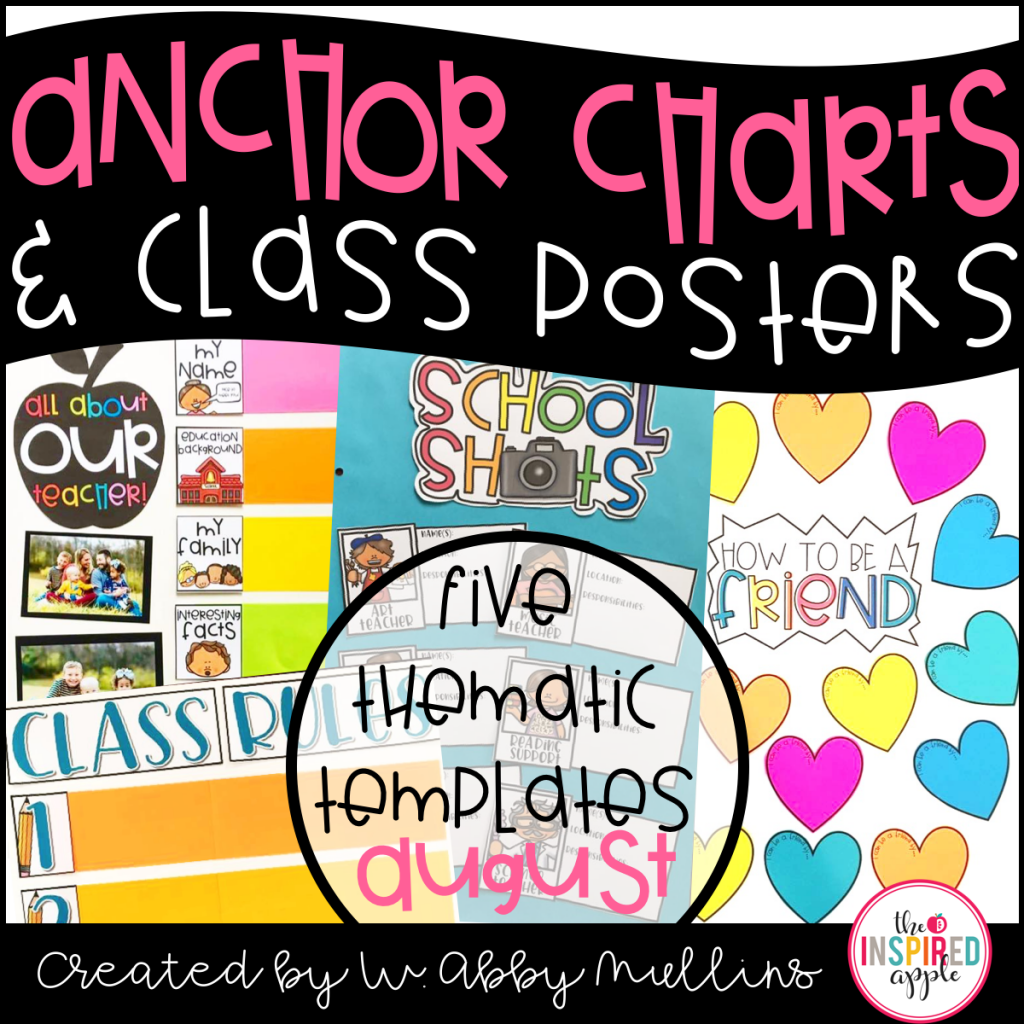 Did you know there's an entire MEGA BUNDLE of thematic anchor charts and class posters for the ENTIRE school year? Check it out HERE or click the image below!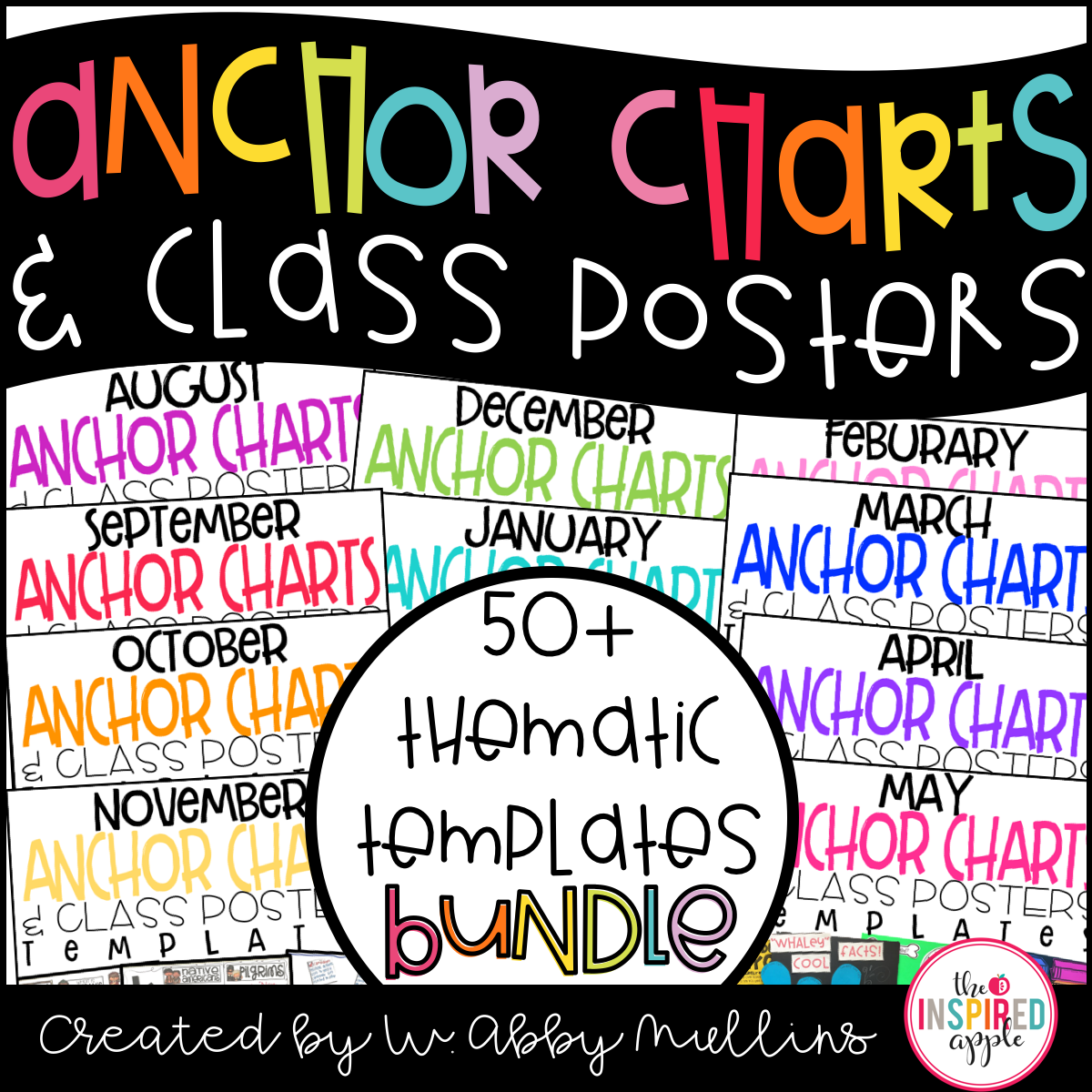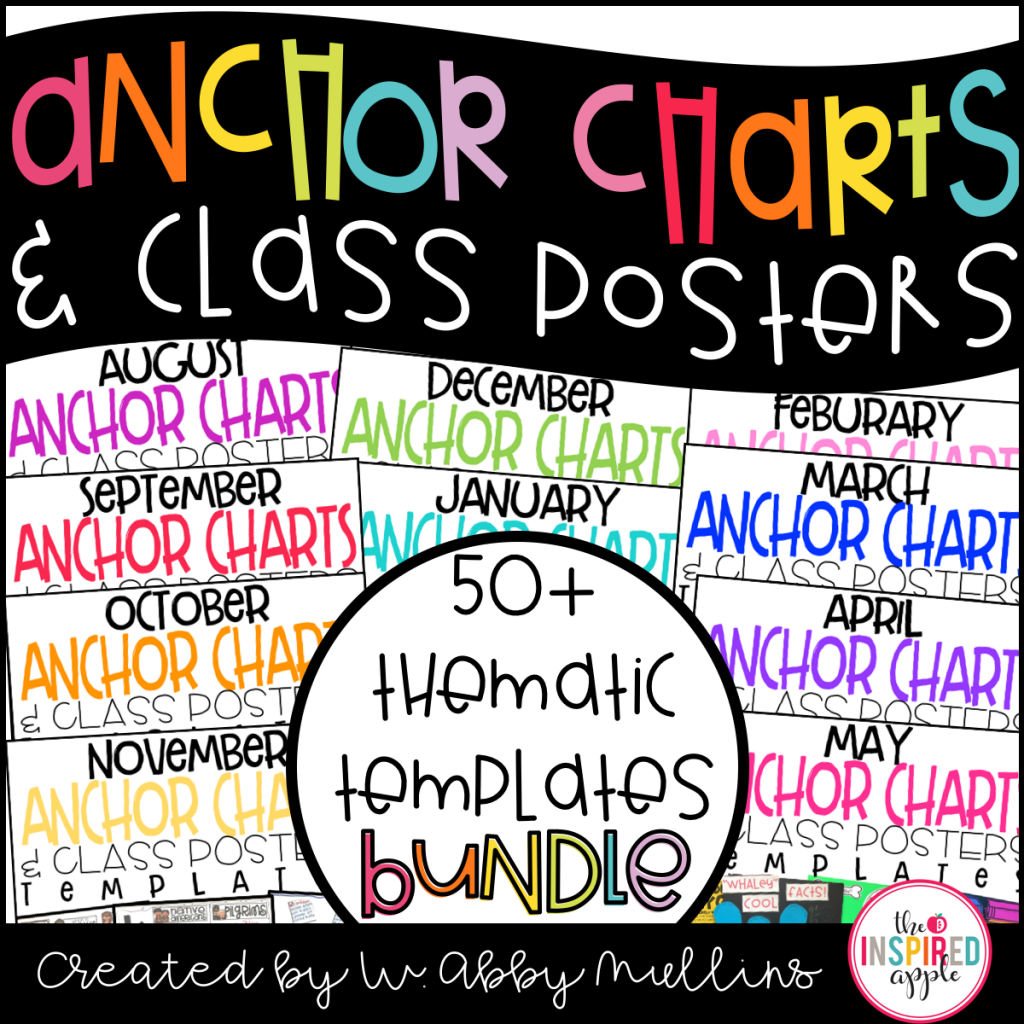 Don't want to forget this post? Pin the image below!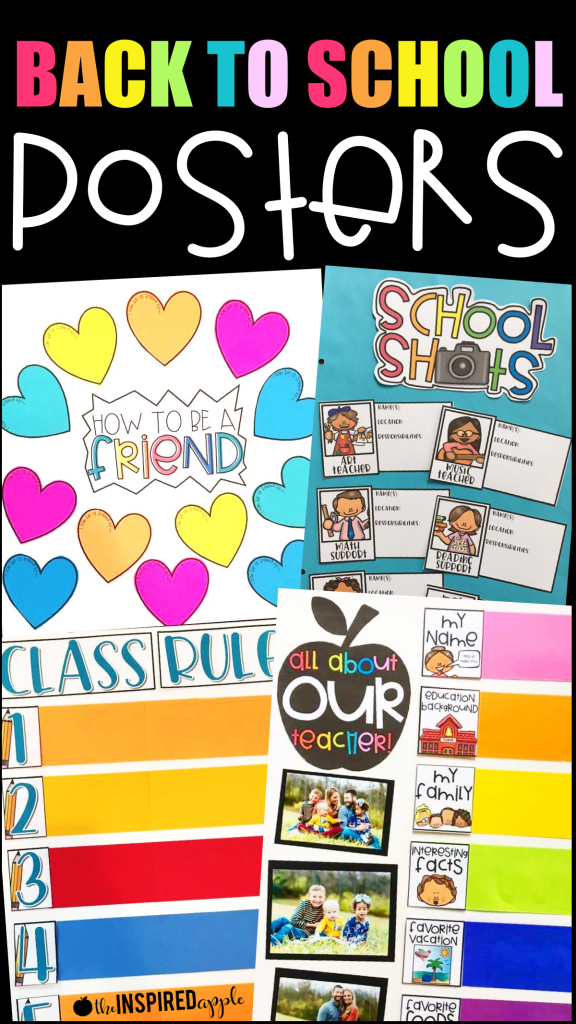 Happy Teaching!
Stay in the know!
These FREE resources are an instant download upon a confirmed subscription.