Perfect pancake recipe. Easy homemade pancake recipe. Delicious and simple pancake recipe. Common ingredients used in this perfect, easy, homemade pancake recipe. Pancakes from scratch. Free printable pancake recipe.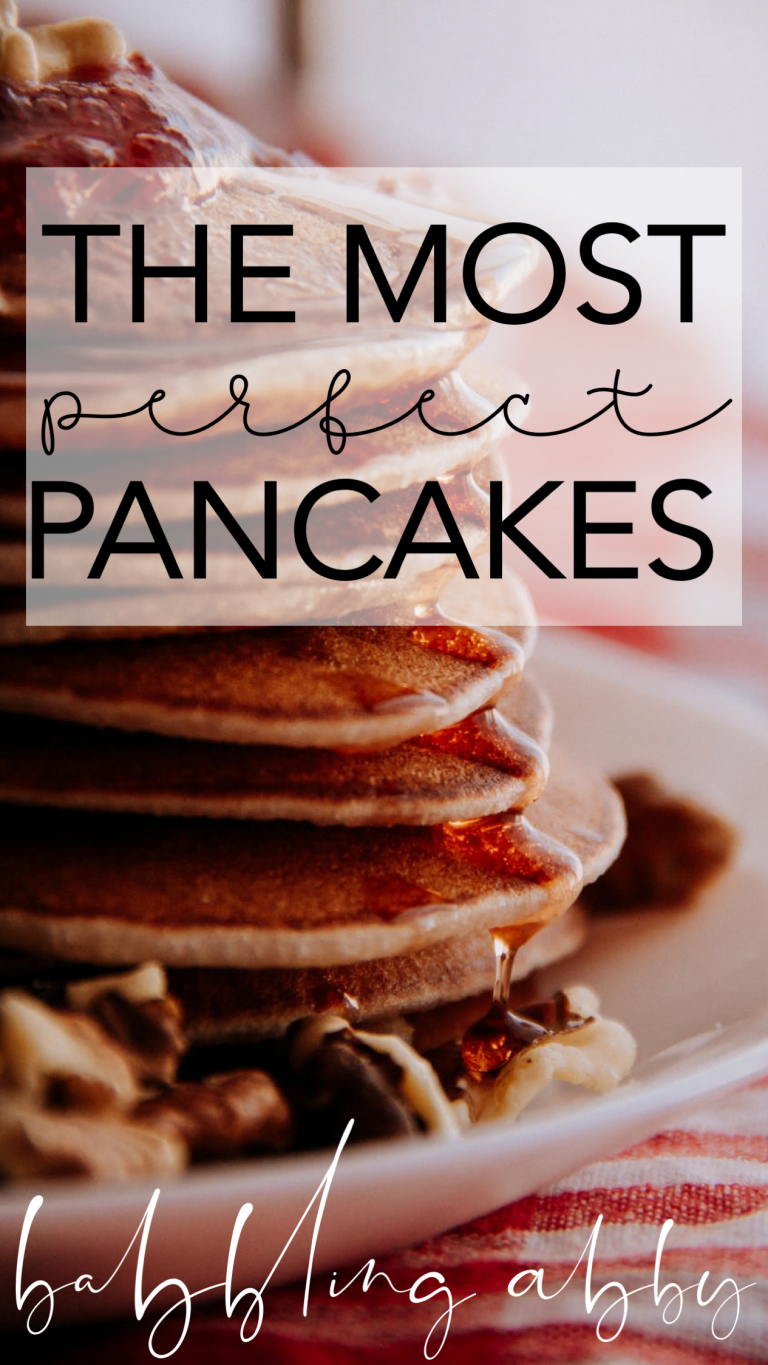 We are BIG fans of breakfast for all meals at our house and this recipe consistently yields the most perfect pancakes. They're easy, homemade and DELICIOUS. I promise, this will be your go-to recipe for perfect pancakes!
My little ones always like to get in on the pancake-making action – specifically the mixing part! To make this perfect pancake recipe, start by melting the butter in your microwave.
Then, microwave your milk for approximately one minute and add it to the butter. (I warm up the milk so that it doesn't solidify the butter. This also cools down the melted butter so that when you add the eggs, they don't cook either!) After you've added the wet ingredients, I add the dry ingredients right on top of the liquid and give it a good mix. Good news – a few lumps is okay!
Now, you're ready to pour your batter onto your skillet. I like to set mine at 350 degrees. I only flip the pancakes when I see bubbles forming in the tops of the pancakes.
Voilá! Perfect pancakes! This recipe yields approximately 8-12 medium-sized pancakes.
I have made this recipes dozens upon dozens of times (and so have many others!) and it's a big success every time! Also, if you're dairy-free, I've made it with almond milk and it works great! I have yet to try with gluten-free flour, but I'll report back when I do!
Enjoy this perfect pancake recipe by downloading a copy for yourself!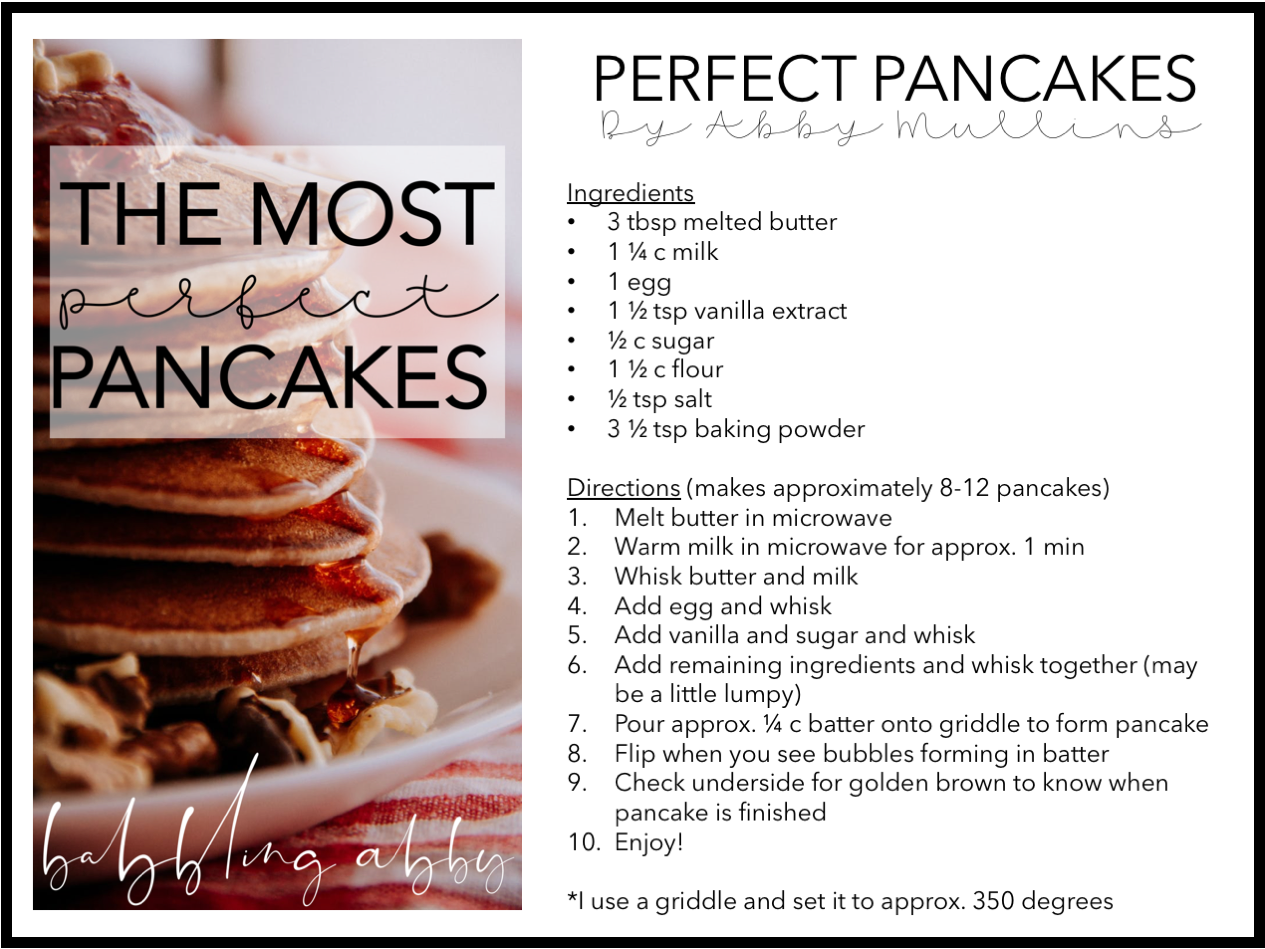 If you love making traditionally yummy, home-cooked treats, then check out this post for making perfect chocolate chip cookies! My family loves them!
Stay in the know!
These FREE resources are an instant download upon a confirmed subscription.