Do you have a set of books that you just love to read during the Back to School season?! ME, TOO! I really value the time I spend reading to students and find it such a great time to connect our learning to the experiences in their lives. During the first few days and weeks of school, the focus is primarily on routines and procedures, as well as getting to know one another and building relationships within our classroom.
This can largely be accomplished through lots of routines and procedures practice and community-building activities, but also through specially selected books that help reinforce the messages you want your kids to to value and internalize.
Back in the spring, I asked The Inspired Apple community on Instagram what books they'd like to see included in the focused read-aloud Back to School Bundle and they generated a lot of amazing reads. So, I compiled a list of the most frequently mentioned reads (plus some up-and-coming books that I adore!) and created activities for each book that focused on ELA skills, comprehension and vocabulary. I bundled them altogether to create a MASSIVE resource for kindergarten, first grade and second grade teachers.
Here are the types of activities included for each of the books in this series…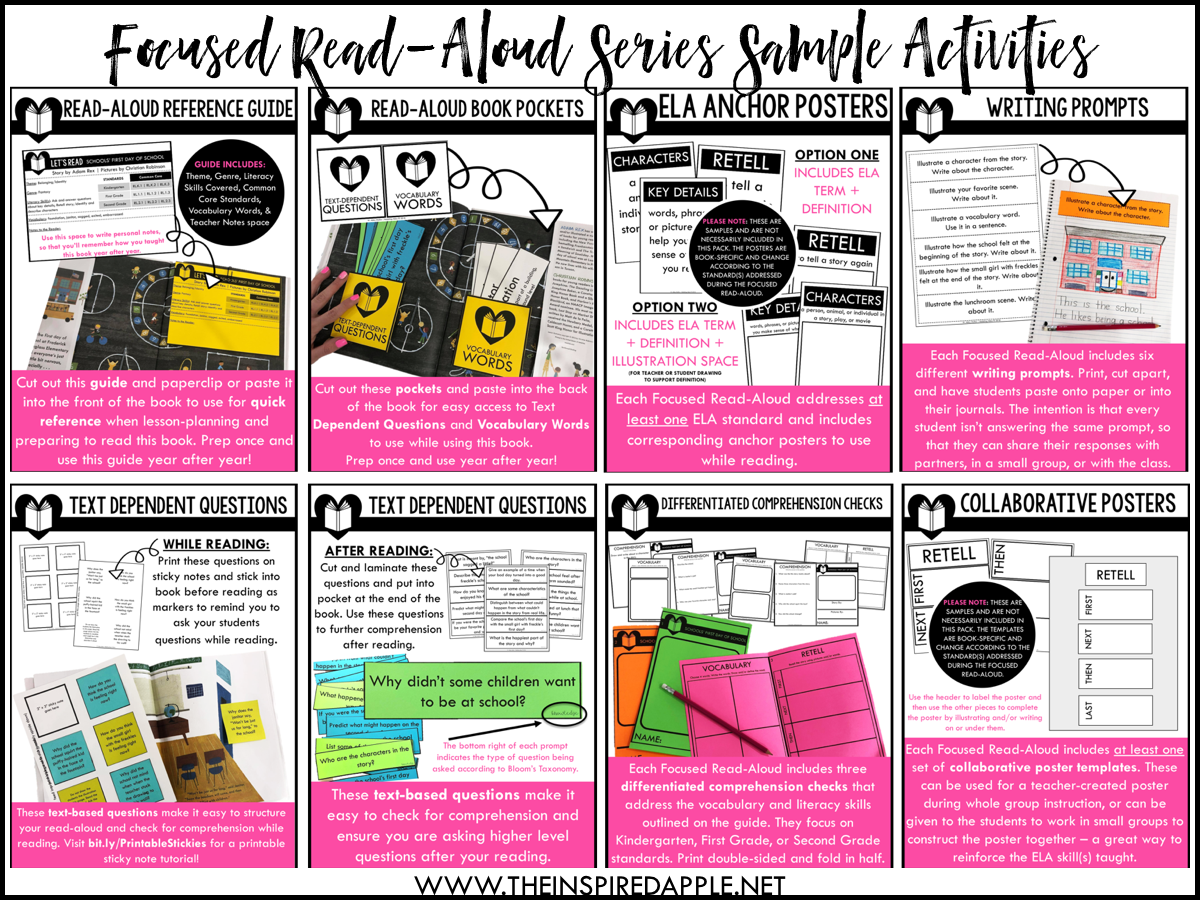 You can see an enlarged version of these activities by clicking HERE.
This bundle was just recently completed and includes TWO FREE focused read-aloud sets to pair with Eraser by Anna Kang and Quiet Please, Owen McPhee by Trudy Ludwig! They are a BONUS and are only available for download for a LIMITED TIME. So, you'll end up getting TWENTY-TWO sets to pair with your favorite read-alouds during Back to School!
You can check out the bundle HERE or each set is available for individually HERE, along with many of your favorite read-alouds that you use throughout the school year.
Happy Back to School to you and yours!
Stay in the know!
These FREE resources are an instant download upon a confirmed subscription.