When Charlie McButton Lost Power by Suzanne Collins and Unplugged by Steven Antony make great additions to bookshelves in the classroom and at home. Both books tell the stories of what happens when the main character loses access to power – meaning no access to their beloved electronic devices. These stories are great for teaching kids about limiting screen time through picture books and finding fulfillment in play!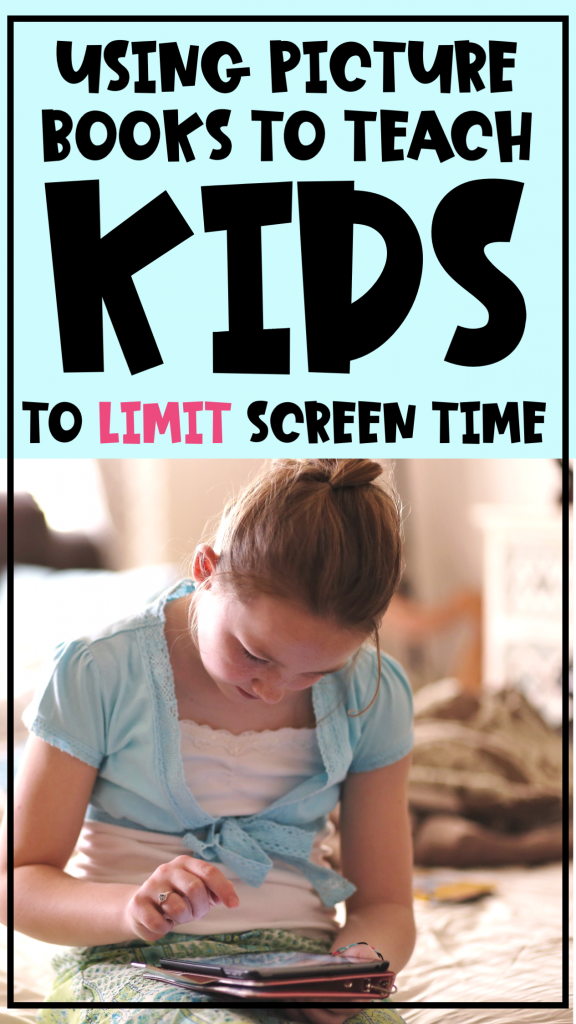 As the school year winds down, I think it's our responsibility as teachers and parents to encourage our kiddos to unplug over summer vacation! With plenty of time on their hands, it's easy to default to a device, especially when boredom sneaks in. I, for one, find boredom perfectly acceptable and find that it breeds creativity. (Truly, when my own children approach me with the I'm boooooooored line, my typical response is, So?)
Boredom doesn't scare me near as much as device addiction and the harmful effects of excess screen time does. So many studies have been conducted sharing the major disadvantages of screen time on little brains and it's our job as educators and parents to be aware and educate accordingly. (If you're interested in some of those articles, check them out here, here, and here.)
An easy way to start this conversation with our little learners is through picture books. I recommend Unplugged and When Charlie McButton Lost Power. Both tell what happens when the main character is forced to disconnect from their devices. What happens? Well, of course I want you to read the stories to find out, but I will tell you that they're very very very happy that they stepped away from the screen!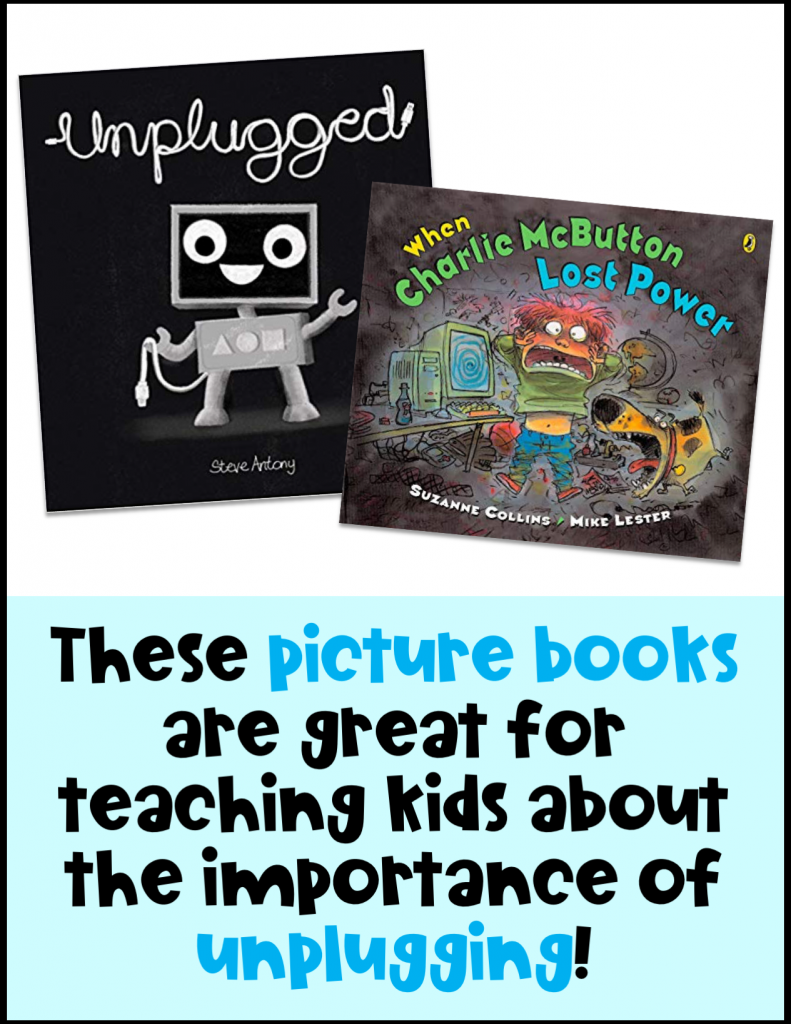 Classroom or homeschool teachers might be interested in adding in some activities after reading these stories. I love creating this easy-as-pie craft to portray Blip from Unplugged. Your kids can think of ways to stay unplugged over the summer and create a craft to display! CRAFT TEMPLATE HERE.
Further, I have a whole reading companion set for Charlie McButton. It includes activities for teaching vocabulary, comprehension, higher level thinking and more! CHARLIE ACTIVITIES HERE.
After you've had the chance to read both stories to your students, pair them with a quick compare and contrast activity. This is an excellent way to review this literacy skill before the end of the year, too!
FREE DOWNLOAD AT BOTTOM OF POST
Check out these reads and share them with your kiddos! It's really important to help our children find alternatives to technology. I also want them to think for themselves about the negative impacts of too much screen time. Sharing stories like Unpluggled and Charlie McButton can help support you in your teaching!
If you like these activities or book recommendations, be sure to check out THIS POST that shares ten of my favorite end of the year books!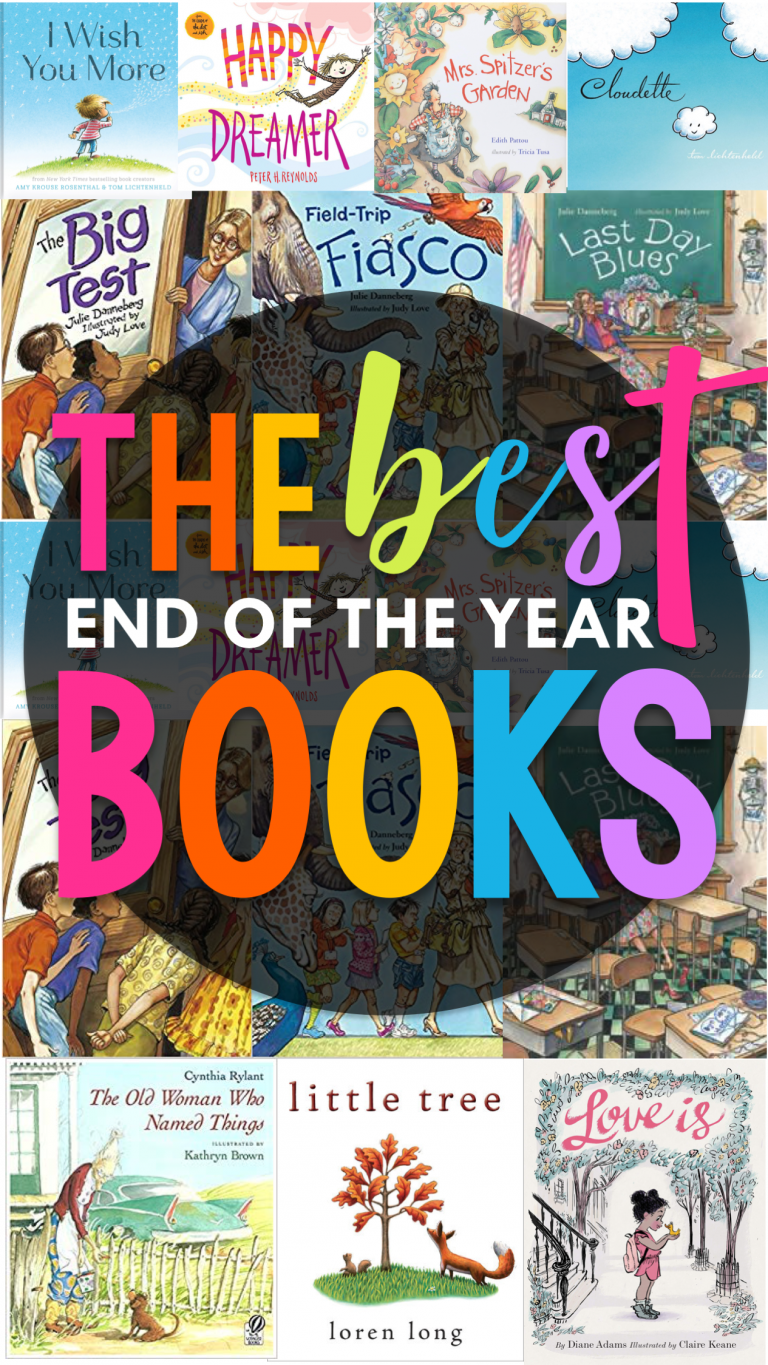 This post uses affiliate links for the convenience of the reader. Should you make a purchase via one of the links shared within this post, I will make a commission. This will not affect the price of your purchase and helps support The Inspired Apple.