Tune in for The Legend of Rock, Paper, Scissors video lesson for activity ideas and free printables to use while teaching with this fabulous picture book.
I use this hilarious read-aloud by Drew Daywalt and Adam Rex to teach about problem and solution.
As a certified K-5 educator who taught kindergarten and first grade, I am sharing what we did in our home to stay on top of curriculum while quarantined at home during the pandemic. Of course, you can use them anytime of year in the home or classroom, too!
And if you'd like to find additional lesson plans for K-1 like this one, be sure to check out and download my free reading activities for picture books!
PLEASE NOTE: Life is busy as a work-at-home / stay-at-home/ homeschooling mama right now, so my directions here will be brief! Please follow me on Instagram @babblingabby where I will be sharing my daily activities and saving them in a story highlight!
This post may contain affiliate links.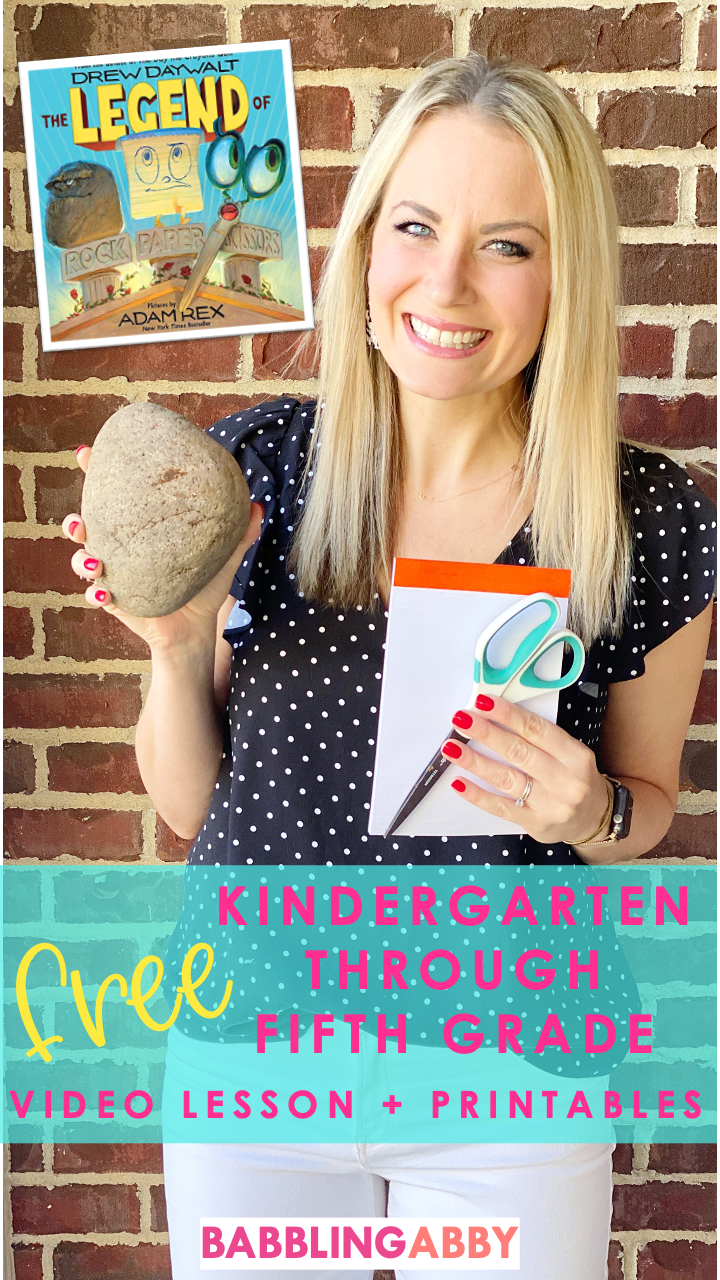 The Legend of Rock, Paper, Scissors Video Lesson
Click the link below to view the entire video lesson, which includes a reading of The Legend of Rock, Paper, Scissors by Drew Daywalt and Adam Rex. This book is HILARIOUS and a guaranteed crowd-pleaser for children of all ages!
https://www.facebook.com/getyourteachon/videos/893028114491839/
Supplies You'll Need for These Activities
Printed copies of the activity pages
Plain and colored printer paper
Coloring tools of students' choice (for Battle Pants activity)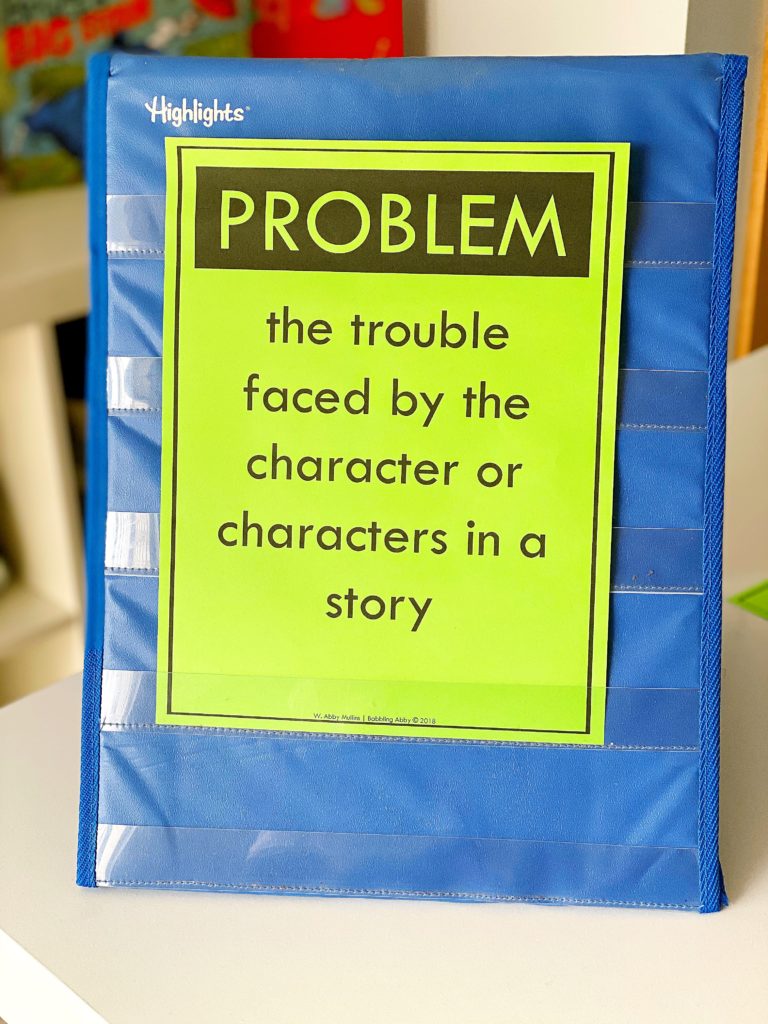 Problem and Solution
This book naturally lends itself to teaching about problem and solution. At the outset of the lesson, I share the definition with the students.
Pro Tip: Print these on colored paper if you plan to display them long-term on your classroom wall for easy reference.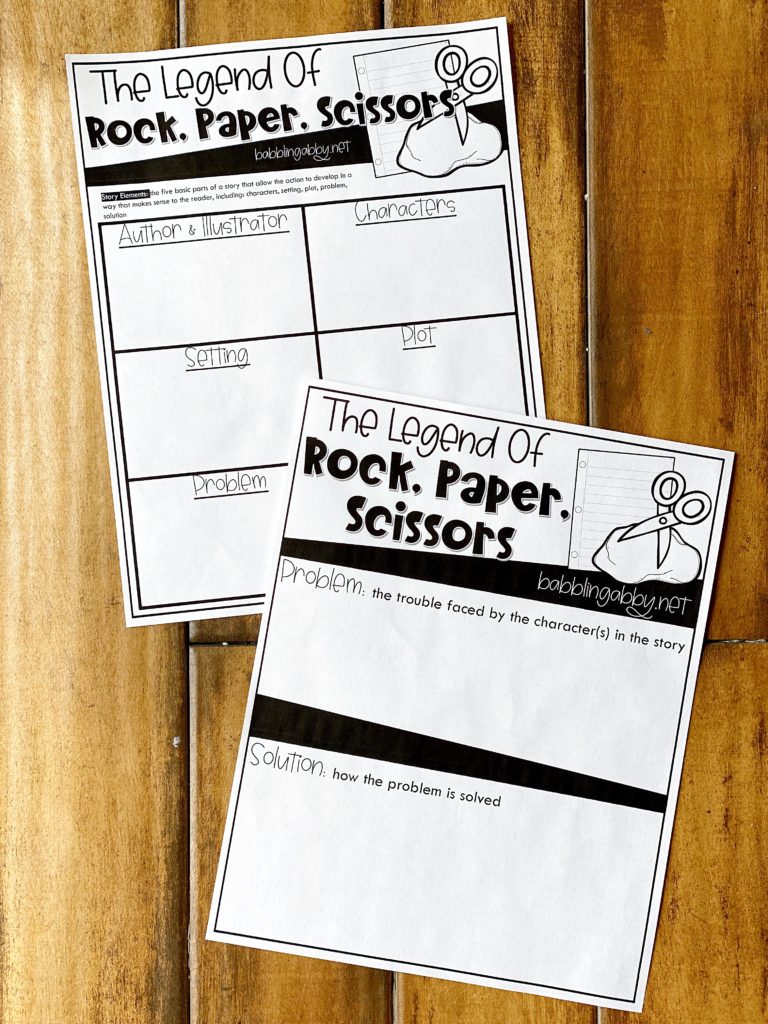 We use these definition to guide the lesson and refer to while reading the story. I also provide a problem and solution recording sheet, so that students can easily track their learning during or after the lesson.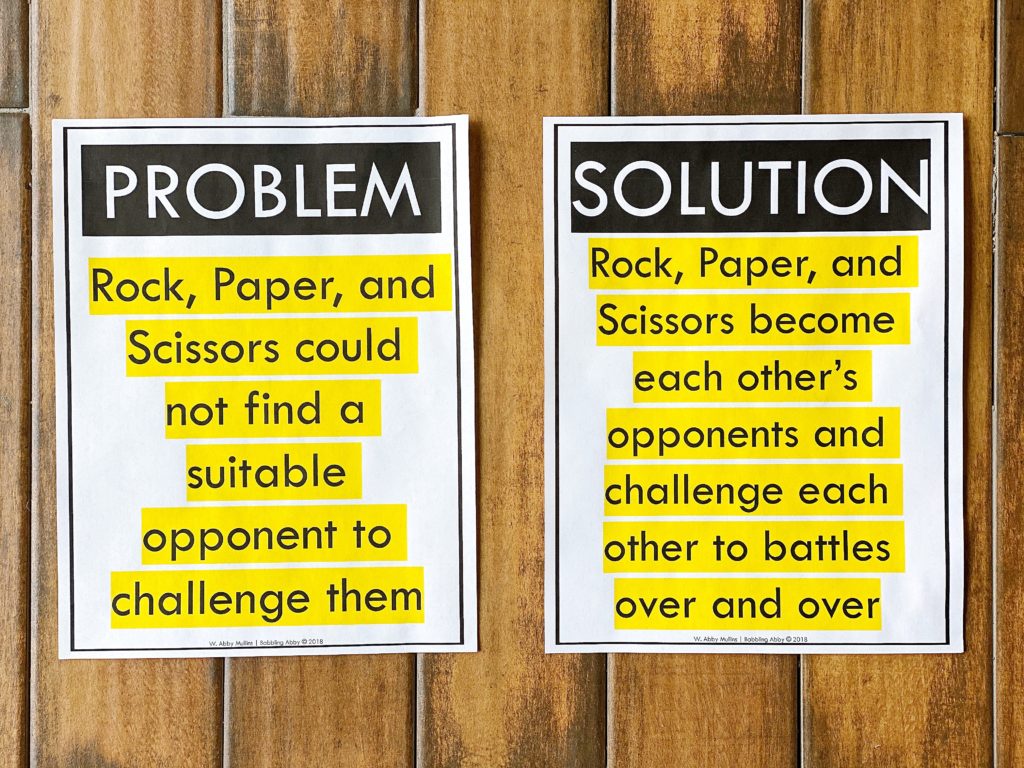 Afterwards, we discuss the problem and solution, and I use these posters making sure to highlight both the problem and solution for easy reference.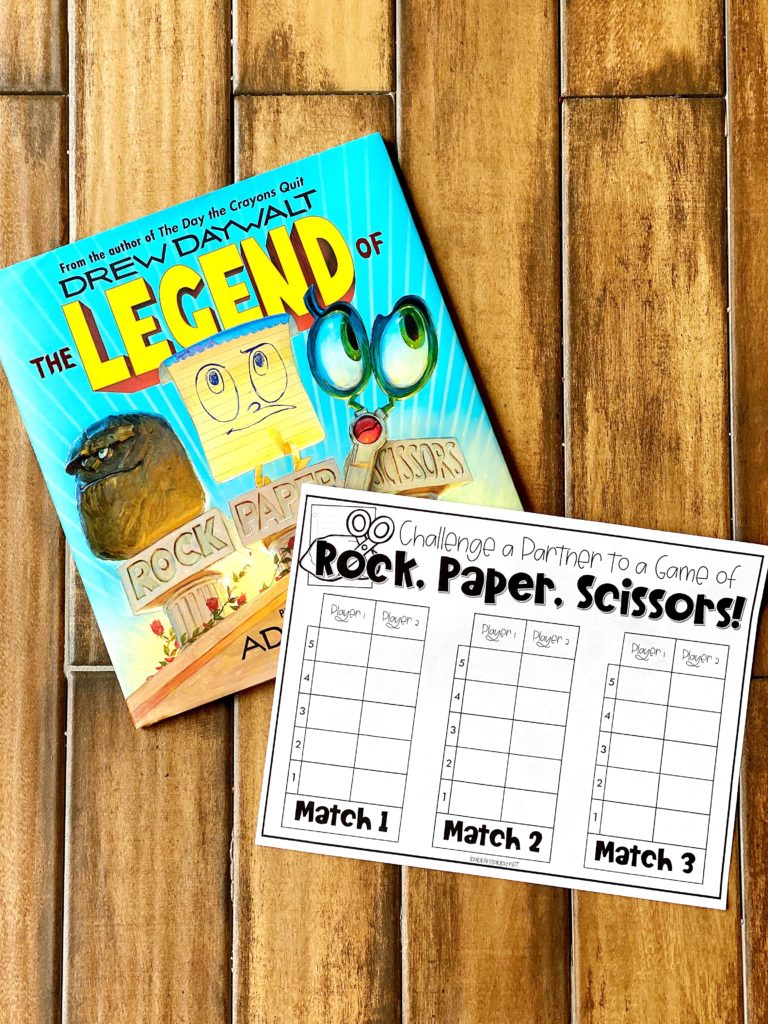 Extending the Lesson
There are multiple ways to extend The Legend of Rock, Paper, Scissors video lesson. I know there is a good math lesson tied up in all of this (probability, right?), so I'm just going to share the printable I made and let y'all figure that out. 😉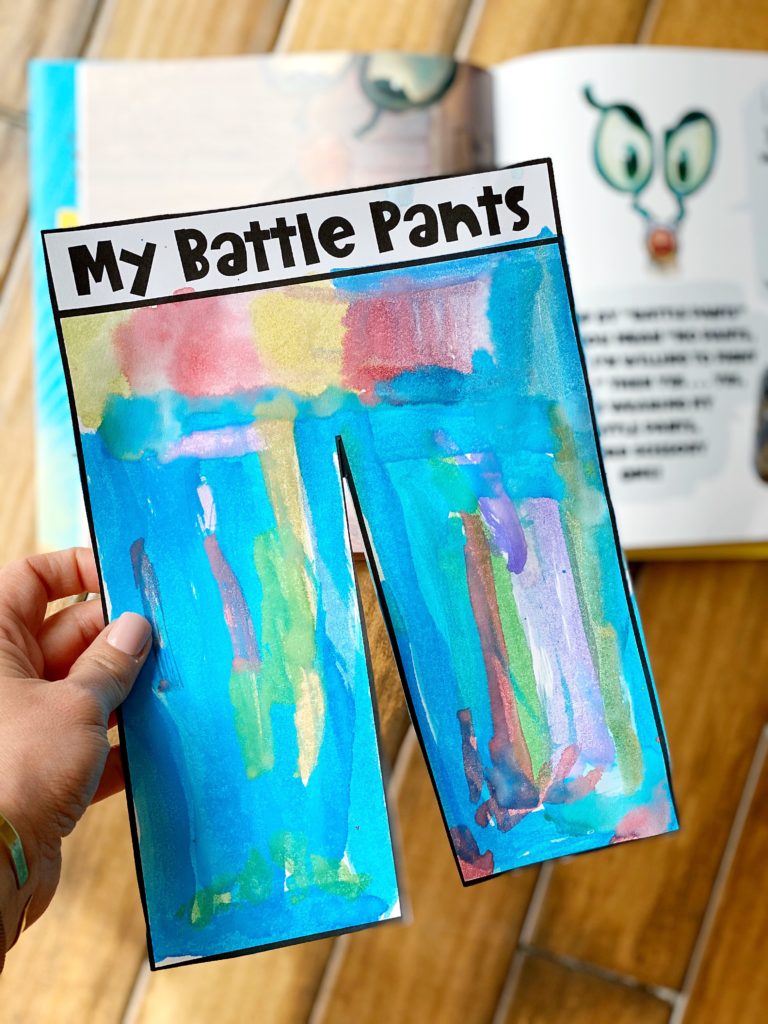 Or, if you want to do a little artwork after the lesson, make yourself a pair of Battle Pants! You can color, paint, draw, or even write on them. If you have your students or children do a summary, I think a pair of Battle Pants would be a great place to write one!
Conflict Resolution Activity
Guess what? In addition to the free resources found in this post, you can also grab a free conflict resolution activity that pairs with this book, too!
This set includes 24 conflict cards. The first 12 cards describe a situation in which two students can resolve the conflict by playing Rock, Paper, Scissors. The next 12 cards present situations in which playing that game will not help solve the problem, and then as a class, you can discuss ways to solve the problem.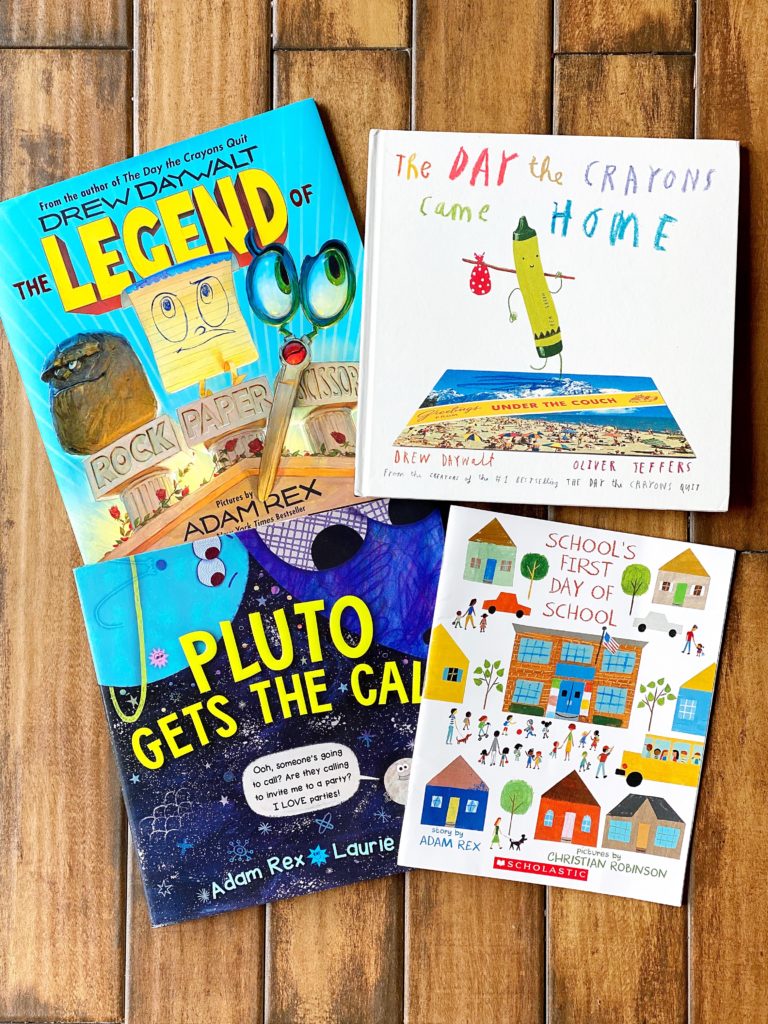 Book Recommendations
If you enjoy The Legend of Rock, Paper, Scissors, then you have to check out these other titles. They're some of our favorites. The illustrations and stories are all perfect for the kindergarten through fifth grade crowd!
Download the Printables
You can download all the printables found in this post FOR FREE RIGHT HERE! If you use The Legend of Rock, Paper, Scissors video lesson at home or the classroom, I would love to see. Please share it with me by tagging me @babblingabby on Instagram!
Stay in the know!
These FREE resources are an instant download upon a confirmed subscription.