Can you believe it's time to prepare for the school year?! Seriously, where does the summer even go?! If you're looking for activities that are GREAT for back to school, check out some of my absolute FAVORITES!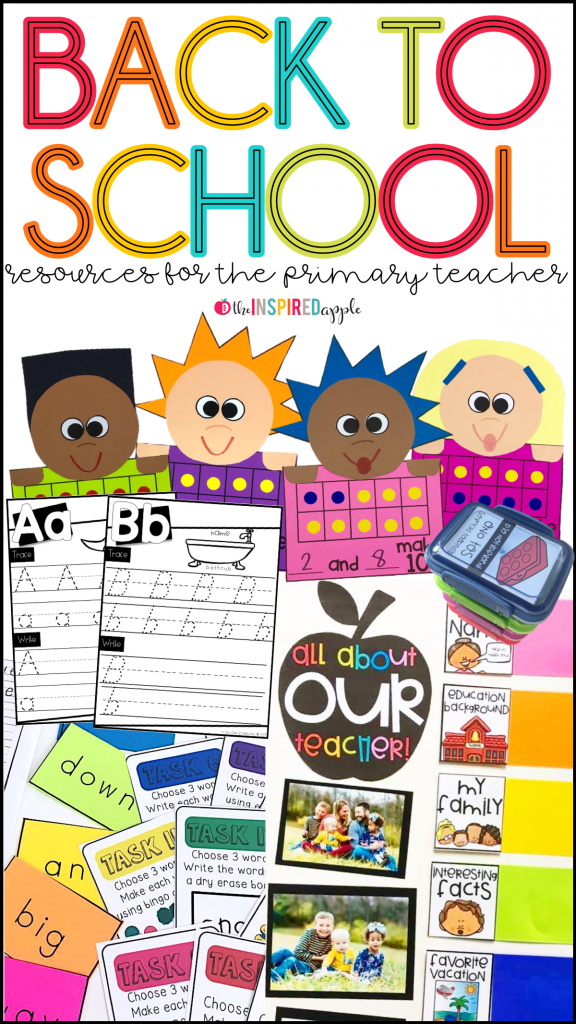 Each of these resources has TEN ACTIVITIES to use during the first week of school!
And, of course, I love a good anchor chart! This set of anchor chart templates is perfect for making posters for Meet the Teacher, Rules (school, bus, classroom, lunchroom, hallway, and recess), School Shots (getting to know school helpers and faces), and How to Be a Friend! You can by this set individually or snag it as part of a year long bundle!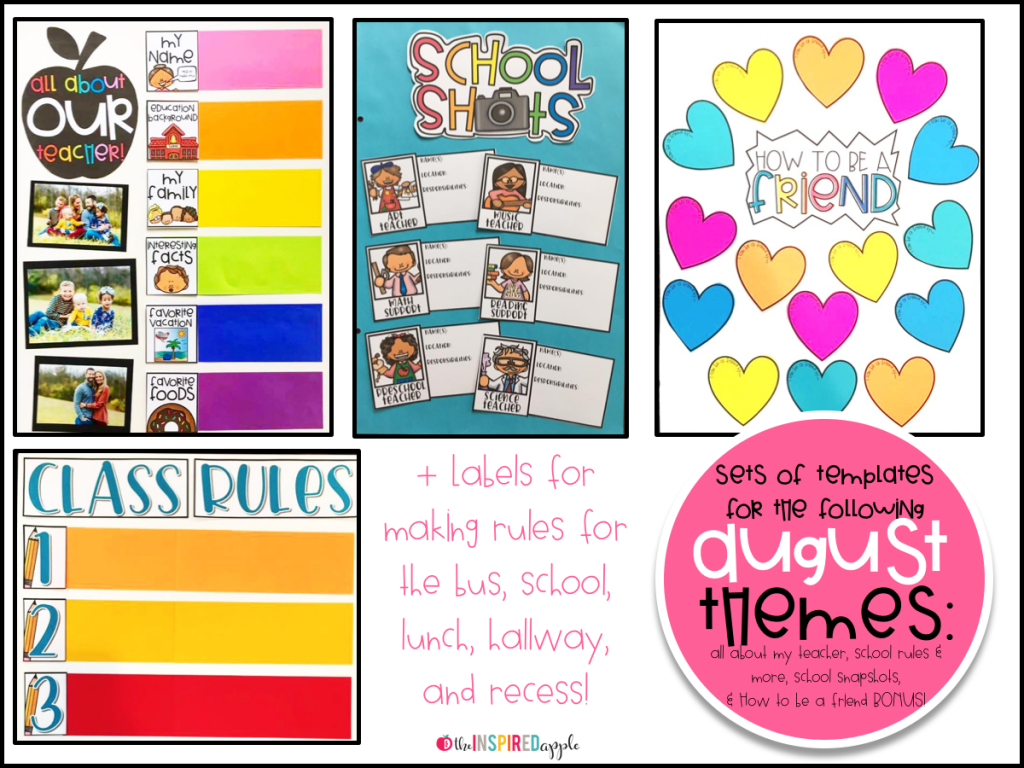 If you teach kindergarten and first grade, then you'll probably spend much of the first few months of school working on letters and the alphabet. Even though this *amazing* binder of activities was created with intervention in mind, you will LOVE it for small group work and guided reading! It's one of my faves!
Sight word and handwriting practice are a cinch with this 2-in-1 Handwriting Makes Me Happy set. Plus, it includes task cards to use with any word!
And, if you want to get your kiddos excited about reading this year, you should totally check out Celebrate Reading! There are fun activities for getting your kiddos in grades K-5 excited about reading and it can totally be used any time of year!
And, let's not forget math! This is a great curriculum for small group instruction at the beginning of the year and also great for intervention later on!
Math crafts are a super fun way to engage your little learners, work on skills in number development, and have fun! They will LOVE them!
Oh, one more literacy resource that might interest you! These are sets of flashcards that you can use for or with anything! Each bundle is growing, which means you can grab it for a steal before the price increases 🙂
Happy Back to School!
Stay in the know!
These FREE resources are an instant download upon a confirmed subscription.