Are you planning to teach about wild turkeys this Thanksgiving season? Today's post will provide you a few resources to start your unit off strong, along with a few book recommendations, a turkey feather measurement activity, and a free printable turkey poster and vocabulary activity.
---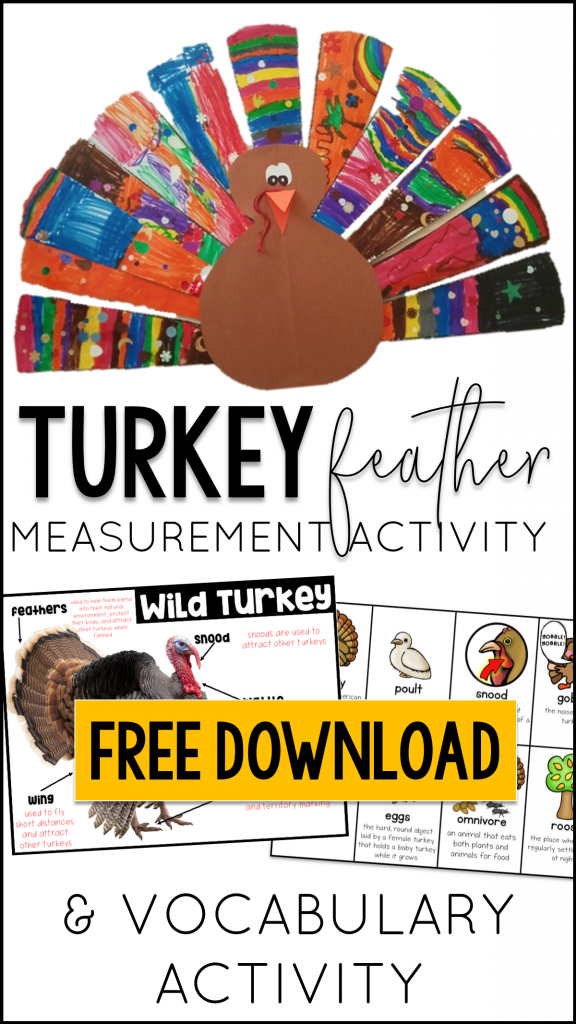 I love the month of November! I love teaching about the First Thanksgiving, reading all the fantastic turkey-themed picture books, and throwing my students a Thanksgiving meal. So. Much. Fun.
We start the month out learning all about wild turkeys – what they look like, where they live, what they eat, and the parts of their body that make them unique birds. There aren't many non-fiction texts about wild turkeys, but Amazon does sell a couple…
They pair great with this labeled poster and vocabulary activity – both are free at the end of this post!
Fortunately, there are a TON of fun turkey picture books that your students (and you!) will love. Here are a few of my favorites…
In math, while studying non-standard units of measurement, we used a turkey feather to find the lengths of things in our room. Then, we used the turkey feathers to make a large turkey display for our classroom. They turned out so cute!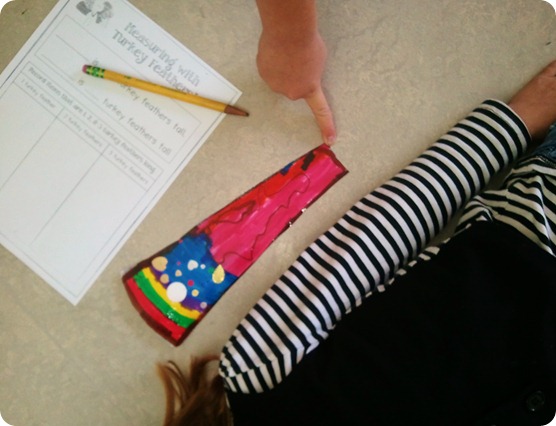 You can find the measurement activity HERE, along with lots of other November-themed activities!
I also have a great set of read-aloud activities that pair great with your favorite turkey and Thanksgiving fantasy picture books. You can purchase the sets individually, or within this 8-book bundle or this 20-book bundle.
Hopefully, this will help you start off the month strong! And, don't forget to subscribe to The Inspired Apple, so you can grab the free poster and vocabulary activity mentioned earlier! Fill out the form below, then be sure to check your email to confirm your subscription (check your spam if you don't see it!).
GOBBLE, GOBBLE.
Don't be a turkey! Subscribe now!