The center struggle is REAL, y'all. Kids ADORE them, and – don't get me wrong – I love a good, solid center, too.  But, sometimes the prep gets a little…hmmm…tedious? Or, maybe it's 5:55am and you or your little one comes down with something dreadful and you're like Ah! I need something QUICK for my sub! Or maybe you just love clipboard activities like I do 😉
This was the idea behind Clipboard Classroom Activities.  Literally, you print the page and add a clipboard! That's it! There's no cutting or pasting or gathering of supplies on the teacher-end. The whole idea is to use what you already have in the classroom – books, word walls, spelling lists, listening center, environmental print, magazines, etc. – add the printable to a clipboard and let your kiddos do the work.
Each activity supports literacy and promises to engage and challenge your kiddos!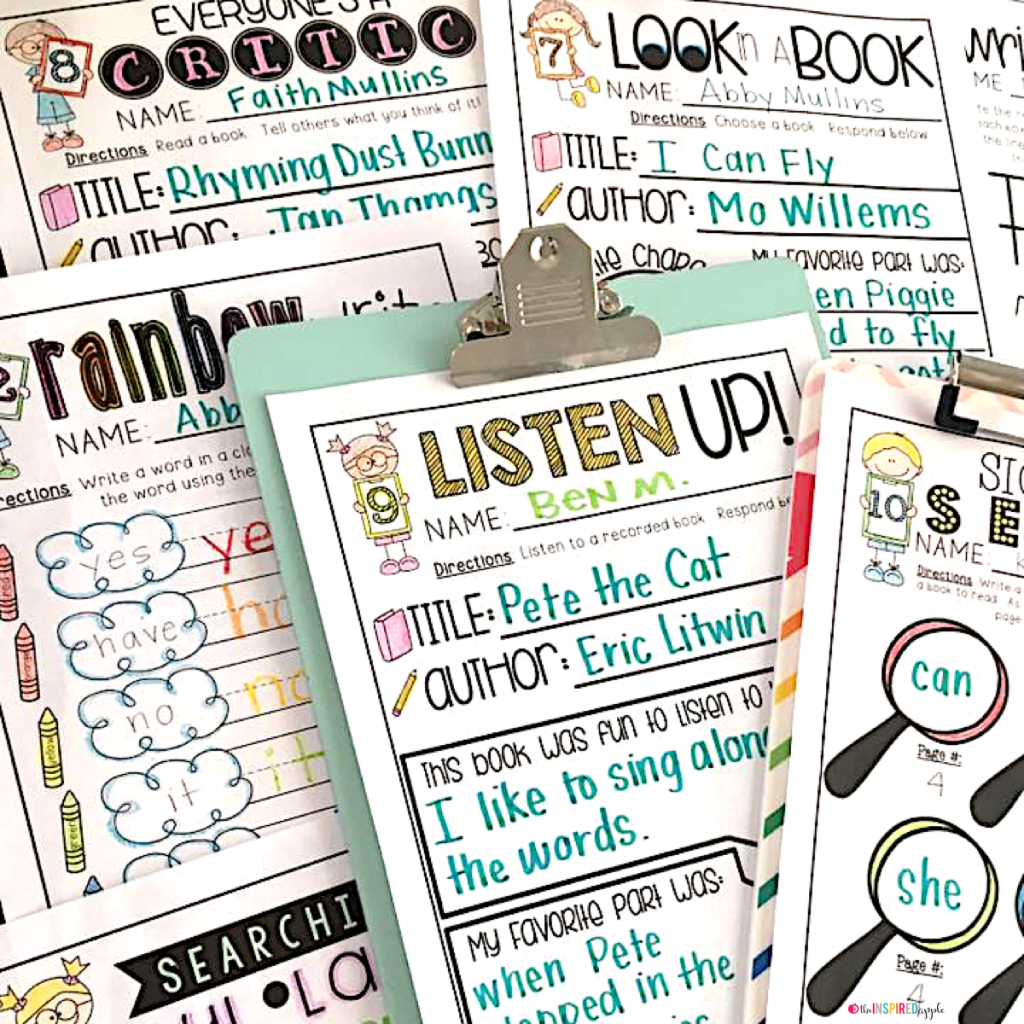 There are twenty different activities to choose from, varying in focus and skill, that are perfect for kindergarten, first grade, and second grade.  Here's a few snapshots to give you a better idea of what Clipboard Classroom Activities are all about…
From nouns and verbs and adjectives to partner activities to sight words to ABC order to handwriting practice AND MORE! There are so many things to do with this resource!
You can check out Clipboard Classroom Activities HERE!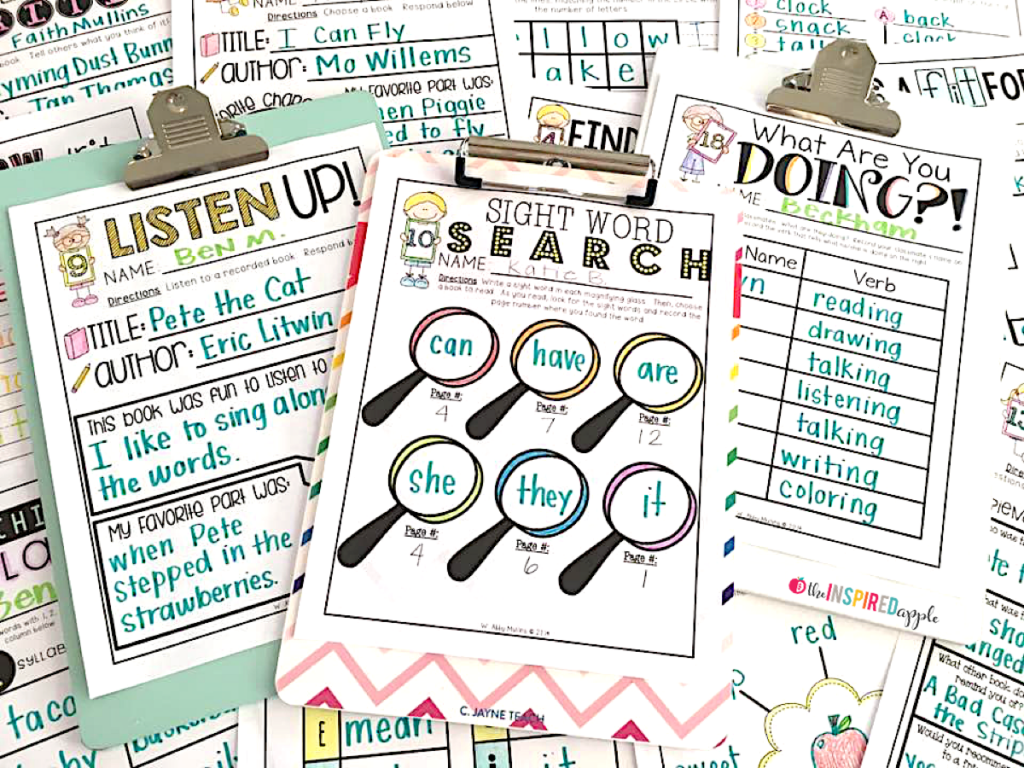 Want to save this post for later so you remember it? Pin the image below!
Happy Teaching!
Stay in the know!
These FREE resources are an instant download upon a confirmed subscription.