Joy is my One Little Word for the year, and I've recently begun reading One Thousand Gifts by Ann Voskamp. She talks about expressing gratitude every day to our amazing Maker, even over the smallest things to help find the joy in life that is so readily available to us if we'd only seek it. Some of my little joys for the day were playing with pool toys in Sam's Club with my littles, a tasty and well-cooked pork tenderloin dinner, a loud and uncoordinated dance party before we sent everyone up for baths, and the chance to read aloud Harry Potter and the Prisoner of Azkaban with Becks by the fire. Especially today – with the monumental unrest across our globe – it's hard to be intentional with our thanksgiving. Sometimes because we're so busy worrying or fretting or concerning ourselves with things that are largely out of our control, we forget to just breathe and observe. I highly recommend this book. I'm just a few chapters in and it's exactly what I needed to hear right now.
Well.
That was an awfully heavy lead-in to a Valentine's Day writing activity, also about gratitude, but sometimes you just have to share your heart when your personal life coincides with your teaching life 🙂
As you well know, gratitude isn't the easiest to come by in our profession. The days are long, the paperwork seems insurmountable, the standards endless, and you always somehow find your mind settling on the faces that shine up at you every day no matter if you're at home, school, or (likely) Target. #teachertruth
I thought this would be the perfect time of year to get in a little letter-writing instruction while expressing gratitude to one of your class' favorite staff members who could use the gift of appreciation this time of year. But, this isn't just any letter. It's a Valentine. A BIG Valentine made on poster board. The kind anyone under the age of ten would LOVE to make.
You can use the templates to help create your letter and then label the parts of the letter, too! This Valentine's Day writing activity is a GREAT visual and engaging way for students to share in the letter writing process through shared-pen, especially if you're teaching new writers.
Of course, you HAVE to deliver your Valentine to said staff member! I'd absolutely LOVE to see pictures of this! Tag me on Instagram @babblingabby, please!
To extend this lesson, pass out one of three Valentine templates and let them practice what they've learned by constructing a letter on their own.
Copy it double-sided with the envelope, fold it up, and your kiddos will have sweet little Valentine letters to bestow gratitude upon someone personally 🙂
You can find this activity individually or as part of my anchor charts packs linked below.
Teaching Letter Writing With Valentines
February Anchor Charts and Class Poster Templates
Anchor Charts and Class Poster Templates BUNDLE
Oh, and the book! Here's my affiliate link:
If you want to remember this post for later, please pin the image below!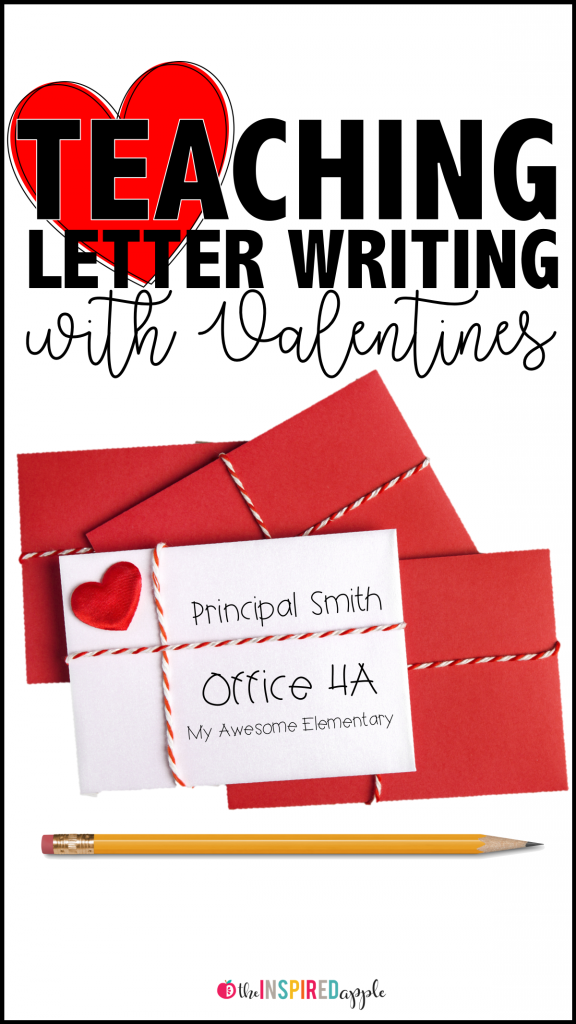 Happy teaching!
Stay in the know!
These FREE resources are an instant download upon a confirmed subscription.