As a first grade teacher, assembling literacy centers wasn't always the highlight of my weekly preparations. In fact, it seemed downright cumbersome at times to find or create something that would hold the attention of my kiddos for ten to fifteen minutes and was engaging and could be completed independently so that I could work with guided reading groups.
Finally, one fall I decided that it would be SO much easier for myself and my kiddos to have a series of activities for literacy centers that repeated themselves weekly. Word Work seemed like the easiest station to apply this idea to since the focus spelling pattern we worked on changed weekly.
So, I set out to create a collection of activities that were simple yet effective. I came up with six separate centers and would typically use four of them each week (1 per day), varying the activity and order they were presented. After a week or two of using the activities, my students became independent and this center would operate seamlessly week after week. That's not to say I wouldn't change it up with games or other activities, but these gave me and my students a strong set of activities to pull from.
Highlight-a-Word! was definitely a favorite of the 6- and 7-year-old crowd! Seriously, you want to up the engagement? Just throw out a highlighter! Want to see your kids working furiously to read and word hunt? GIVE THEM A SMELLY MARKER. All the heart eyes.
Anyway, this resource dates back a ways, so I gave it a little refresher. Besides Highlight-a-Word, there are five other word work activities that are perfect an independent literacy centers.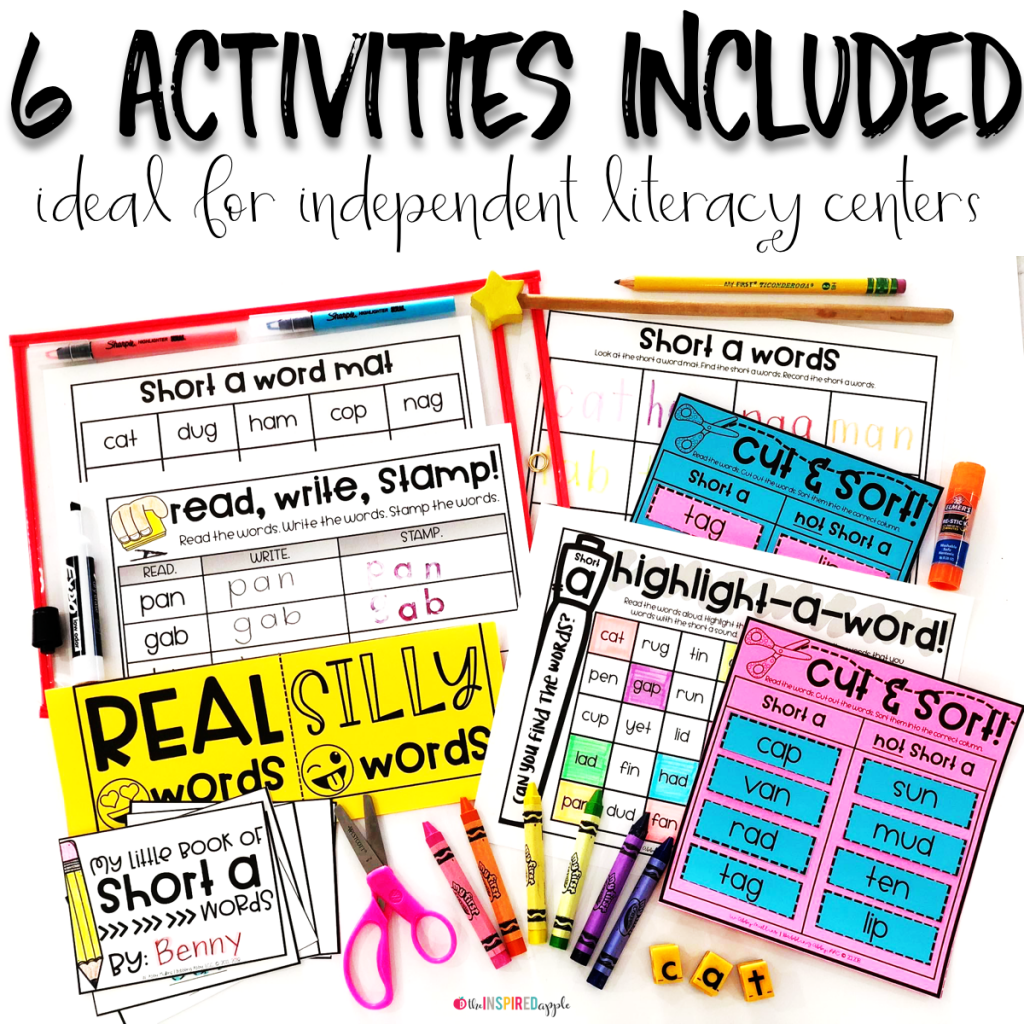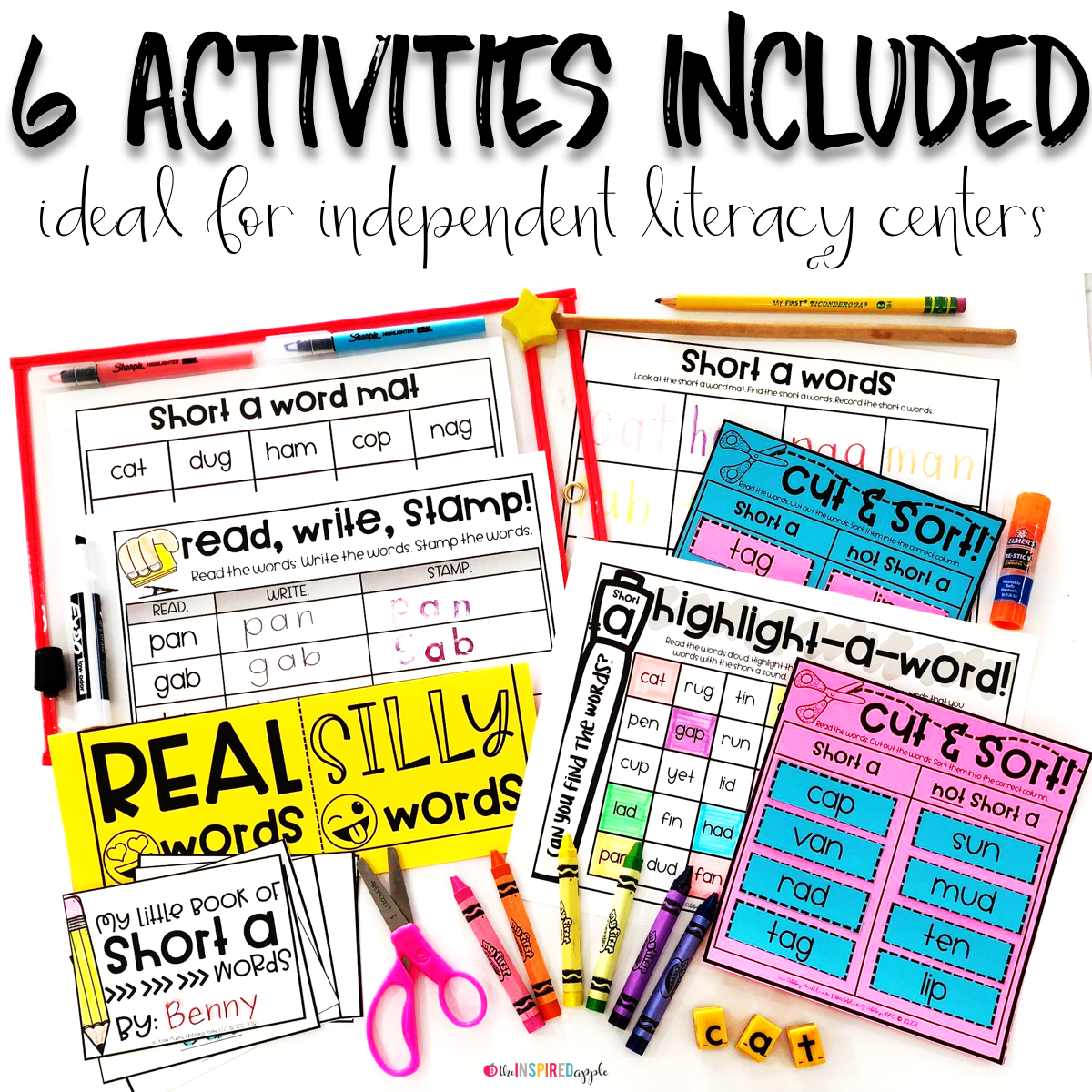 After introducing the new spelling pattern to your students, you can issue everyone a word mat. You can even put them into plastic sleeves so that they can use a dry-erase marker to find the words. Then, spend some whole group time hunting the words and determining which words have the pattern. Provide the same mats at the center + the recording sheet and they can practice reading and writing the words.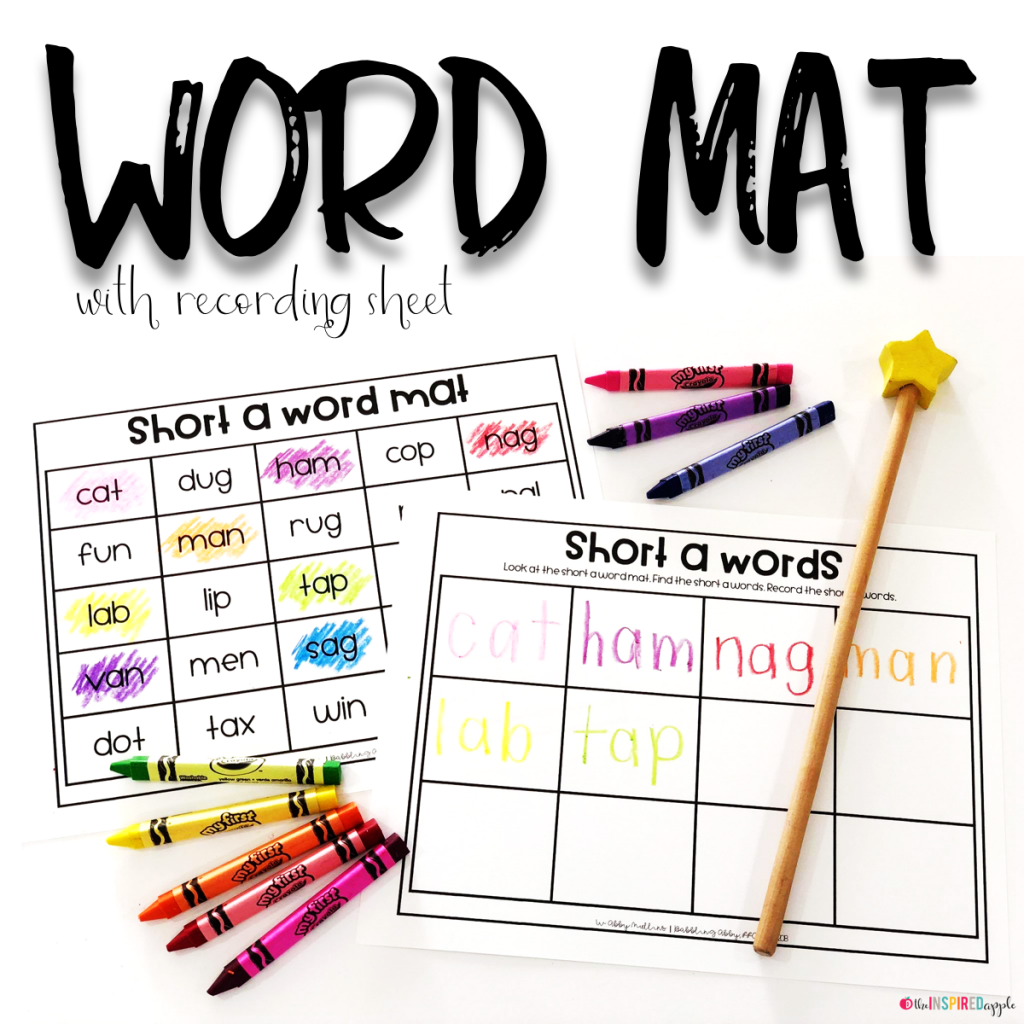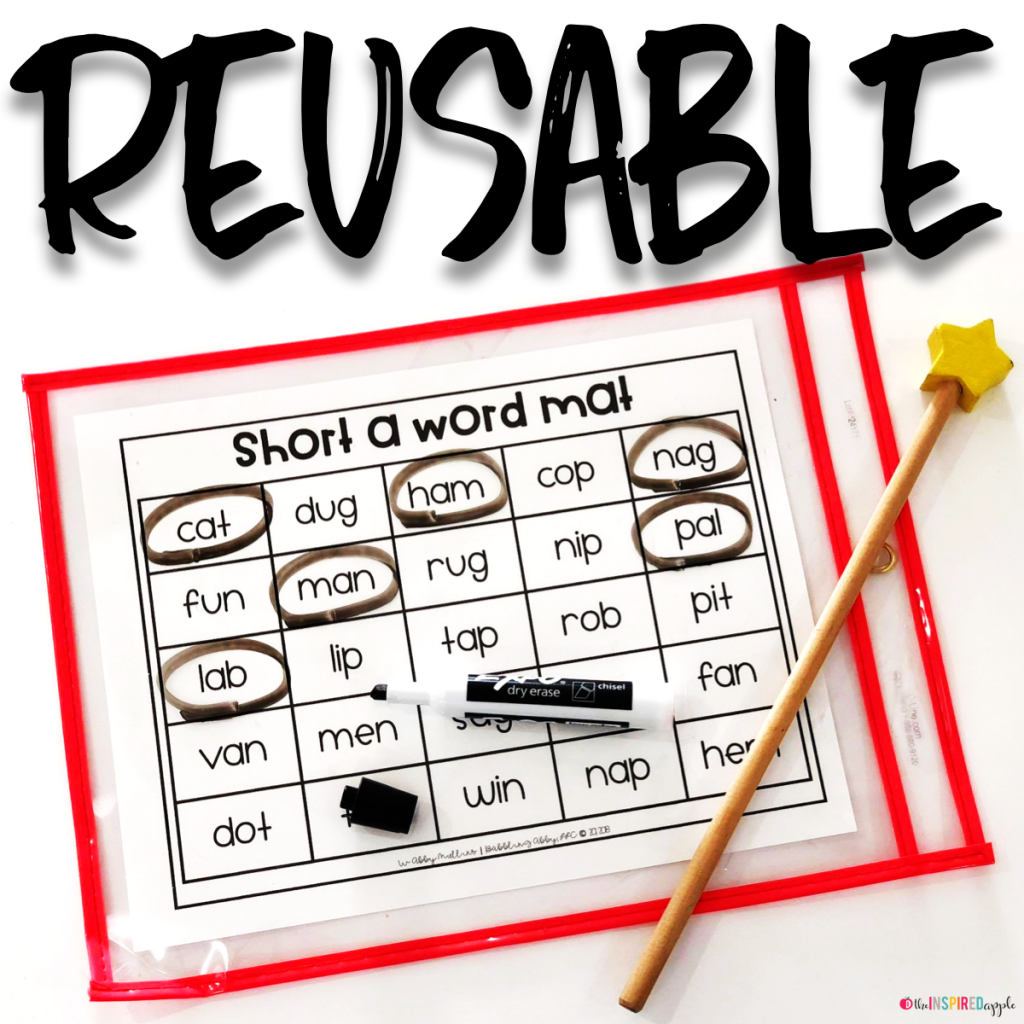 Here's the fan favorite with an updated look. I'm telling you, highlighters are life 😉
Cut & Sort and Read, Write, Stamp! are always fun, too!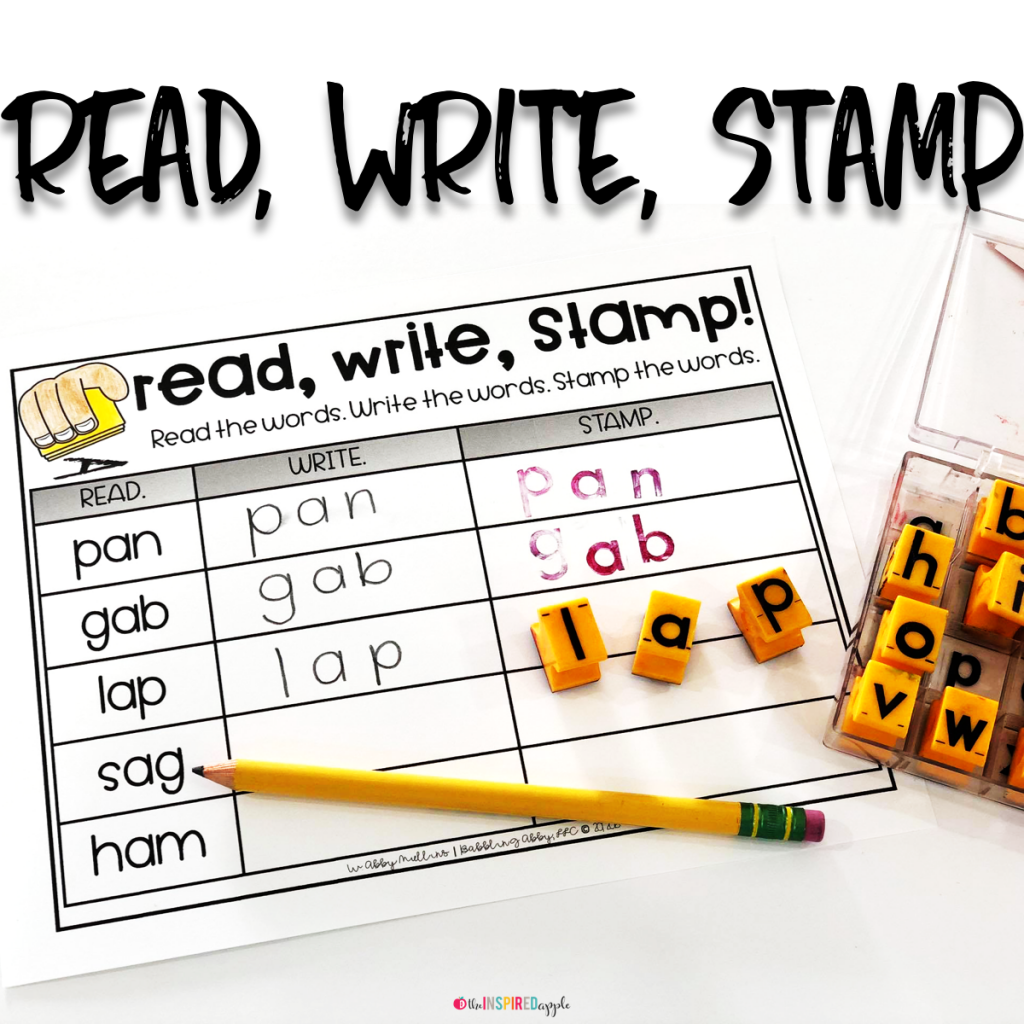 The second favorite was definitely the Silly Word Sort, where students had to read the words and determine if it was a 'real word' or a 'silly word' (nonsense word). We loved coming up with, spelling and sorting these silly words as a whole group, too! Always good for a laugh!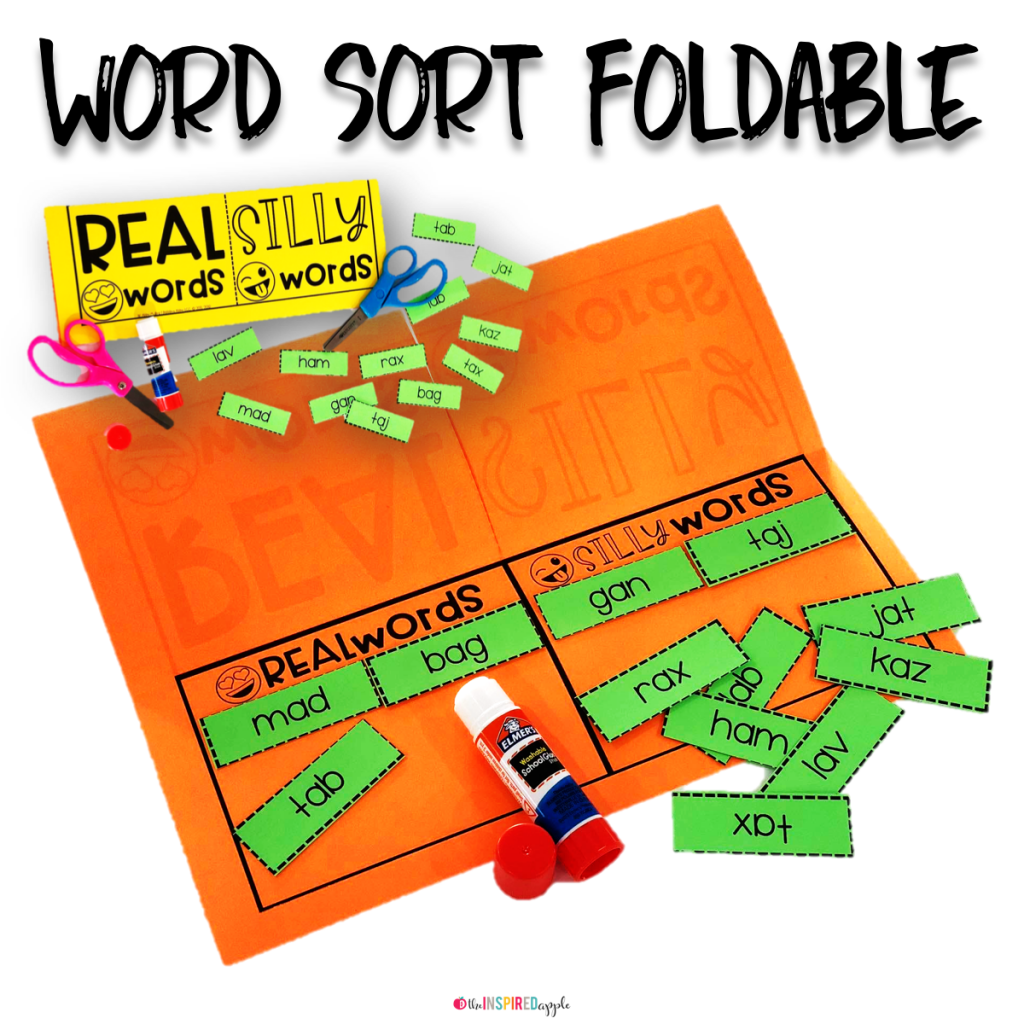 Lastly, this mini-book was easy to create and assemble. Each book included seven traceable words and space for the students to illustrate the words.
I would love for you to sample this resource for FREE! Just fill out the form at the bottom of this post. Easy peasy lemon squeezy!
You can also purchase these sets individually or as a part of a few different bundles. All are linked below.
Short Vowel Bundle (includes all short vowel sets)
Long Vowel Bundle (includes all long vowel sets)
Super Mega Bundle (includes all sets listed below)
Short A Word Work Activities
Short E Word Work Activities
Short I Word Work Activities
Short O Word Work Activities
Short U Word Work Activities
Long A Word Work Activities
Long E Word Work Activities
Long I Word Work Activities
Long O Word Work Activities
Long U Word Work Activities
Word Work Mega Pack 1
Word Work Mega Pack 2
Word Work Digraph Pack
Word Work R-Controlled Vowels Pack
Be sure to save this post for later by pinning the image below!
Happy Teaching!
Word Work Free Sample
Subscribe to sample this resource!