Are you looking for a great alternative to writing lengthy book reports that is engaging, fun, and perfect for kiddos in first, second, third, fourth, and fifth grade? Check out this 'Reader Review Bookmarks' condensed book report idea where students can write a simplified book review! Included are templates, photographs and easy-to-follow directions that are a cinch for teachers to implement and great for students to complete after reading their favorite books!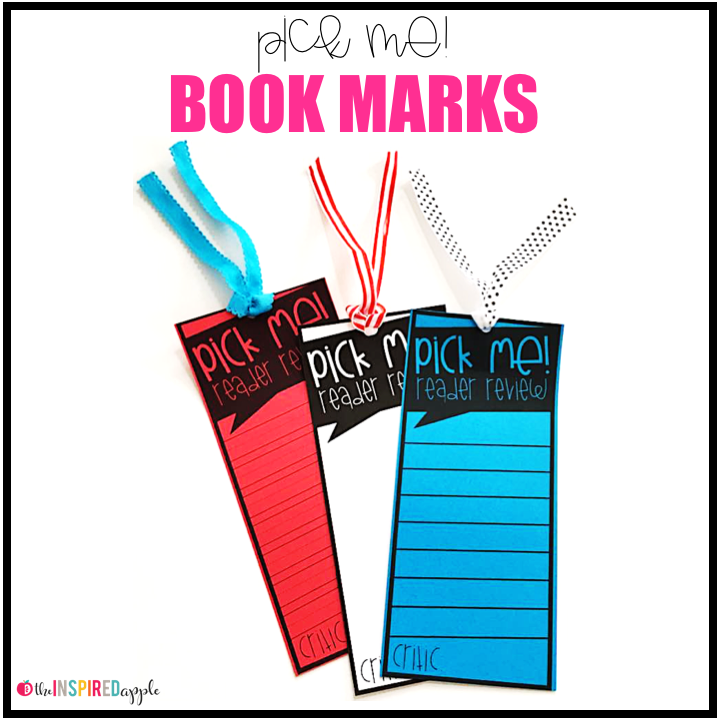 I actually printed these reader review bookmarks on Astrobrights paper to try to fit the Dr. Seuss-themed color scheme! Since his birthday is today, I thought the ribbon selection (though not necessary) was quite fitting, too!
Here's a super quick tutorial on how to add ribbon embellishments to your bookmarks!
First, fold a length of ribbon (approximately 9-12inches) in half to form a V shape.
Then, insert the bottom of the V-shaped ribbon into the hole from the back of the bookmark creating a loop on the front.
Finally, pinch each end of the ribbon and tuck it into the loop you created and gently pull. Voila!
While it would work great ANY time of year, this resource would be a huge asset to use during the week of Read Across America, to celebrate Dr. Seuss' birthday, Celebration of Learning nights, open house, and more! It's always a good time to celebrate reading and books!
If you want to check out this activity, along with other alternatives to traditional book reports and reviews, click HERE or the image below.
Want to remember this idea? Pin the image below!
Happy Teaching!
Stay in the know!
These FREE resources are an instant download upon a confirmed subscription.