Stuck at home and need something fun to do? You must check out this review of Amazon Umiku Water Beads! This post includes directions for absorption, tips for storage and a review for these fun little water beads. They're excellent for sensory play and encouraging creativity. Perfect for independent playtime, too! 
This post contains affiliate links.
Where to buy Umiku Water Beads
I ordered this bottle of Umiku Water Beads from Amazon hoping that my kids would enjoy a little sensory play while we're stuck at home. This tiny little bottle contains 50,000 beads! Crazy!
Umiku Water Beads Instructions
Unfortunately, the bottle didn't explain what do with the beads. It simply said ADD WATER. The side of the bottle was slightly helpful, if not for a few typos, though it didn't tell me exactly how much water to add. (FYI: I think they meant mold, not mola!)
I decided we'd start with about two inches of water in the base of two plastic containers, and add more water if necessary.
Then, I poured half of the bottle into each container. These beads are tiny! They feel like hard plastic before you put them in the water.
Then, we waited. That was the hardest part 😉
Amazon Umiku Water Beads Review
After about fifteen minutes, the beads had absorbed most of the water and were probably five times the size they were originally. My daughter was SO excited to play with them! The beads are very soothing to palm. They're cool to the touch, don't leave a residue on your hands, and are easy to clean up.
It wasn't long before the boys joined in on the fun. Everyone agreed that they were SO COOL to play with! They even awarded me BEST MOM EVER! Not sure how long I'll wear that crown, but I'll take my fifteen minutes of fame for breaking out the water beads!
Tips for Storing Water Beads
I have heard from others that you shouldn't put a lid on the hydrated beads or they will begin to stink and mold. We're opting to leave the lid off of our container.
Additionally, the beads will eventually dehydrate. So, if you get some (or many!) on the floor that are too hard to clean up, rest assured they will eventually dry up and be able to be swept or vacuumed.
Splat Mat
A friend gifted me a high chair splat mat as a baby gift for our youngest. He's not self-feeding yet, so we've been using it for a variety of other purposes. Today, we used it as a play mat for the water beads. I've also used it as a mattress protector, too. It's fairly large, water resistant and has a non-slip backing. Seriously, it's such a great product!
Buy Umiku Water Beads + Splat Mat
I hope this Amazon Umiku Water Beads review was helpful Click on either of the graphics below to head to Amazon to purchase!
Learning at Home Products
We love learning at home! Check out this post, filled with our favorite products for learning at home.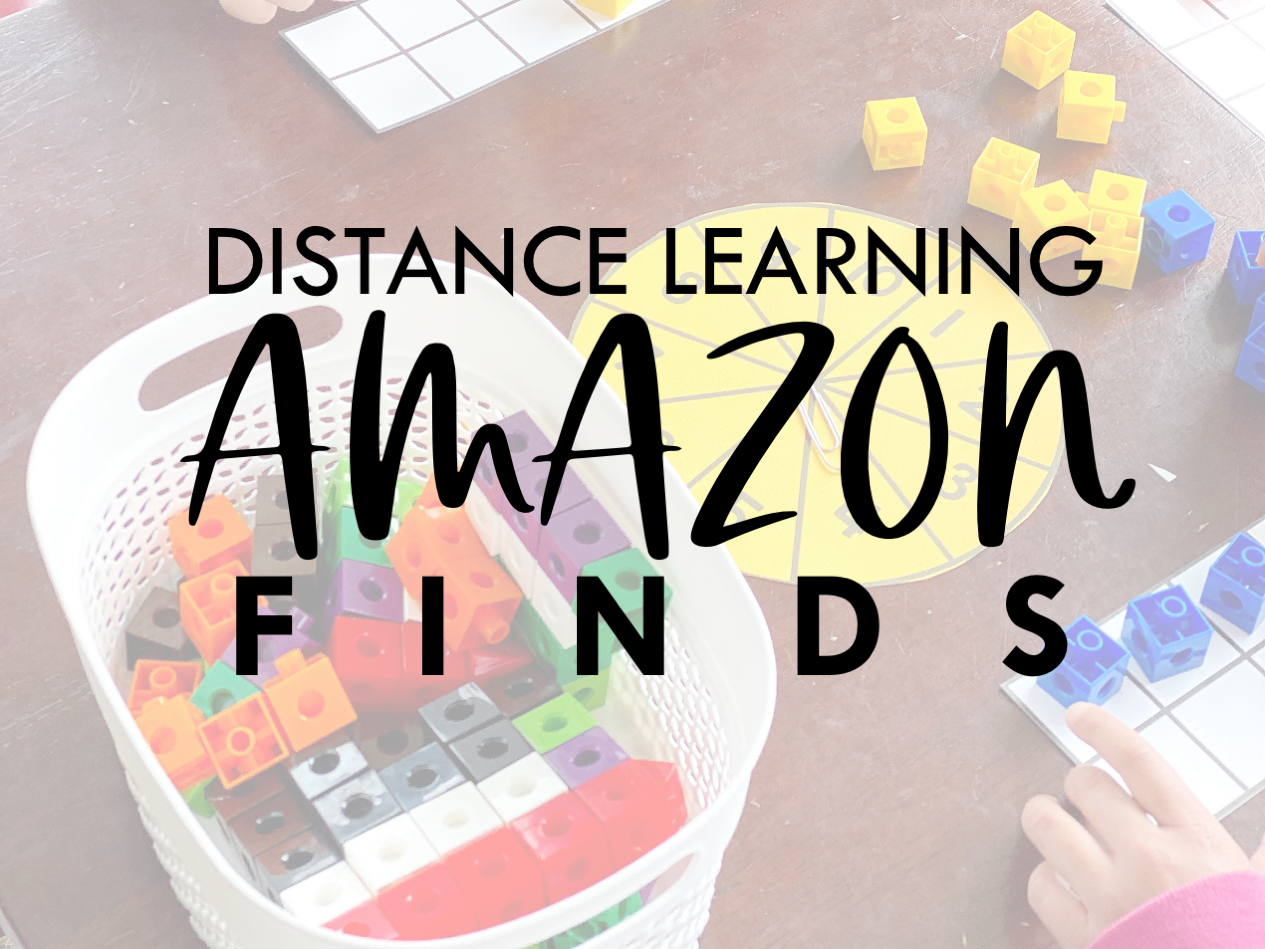 Stay in the know!
These FREE resources are an instant download upon a confirmed subscription.