This free play doh counting activity is a great way for kids to practice rote counting, 1-1 correspondence, touch counting, and work on their fine motor skills!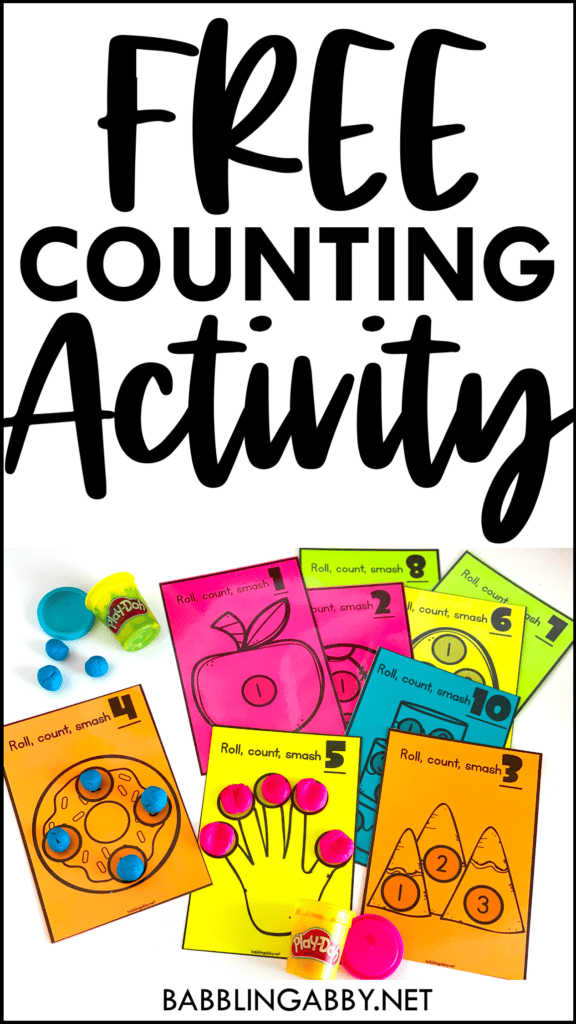 I'm currently teaching my kindergarteners to count quantities of objects from one to ten. Consistently, they were counting the same object two or more times. So, I decided we needed a fun, hands-on activity that would help them recognize the objects they'd already counted.
Free play doh counting activity
To help my kids practice 1-1 correspondence, I made some touch counting cards. Each card corresponded to a number 1-10 and had that many labeled circles. So, the '3' card has three circles, labeled 1, 2, and 3.
I laminated the cards for durability and then showed my kids how to roll play doh balls and place one on each circle. (Since this happened in real time, I failed to get a picture of them actually completing the activity! Doh!)
Next, they counted the balls and smashed each ball as they counted until every ball on the card was smashed.
Kindergarten Math Skills
While this is a very simple activity, it's great for working on the following skills:
1-1 correspondence
Rote counting
Cardinality
Touch counting
Fine motor (the pinching, rolling and smashing of play doh)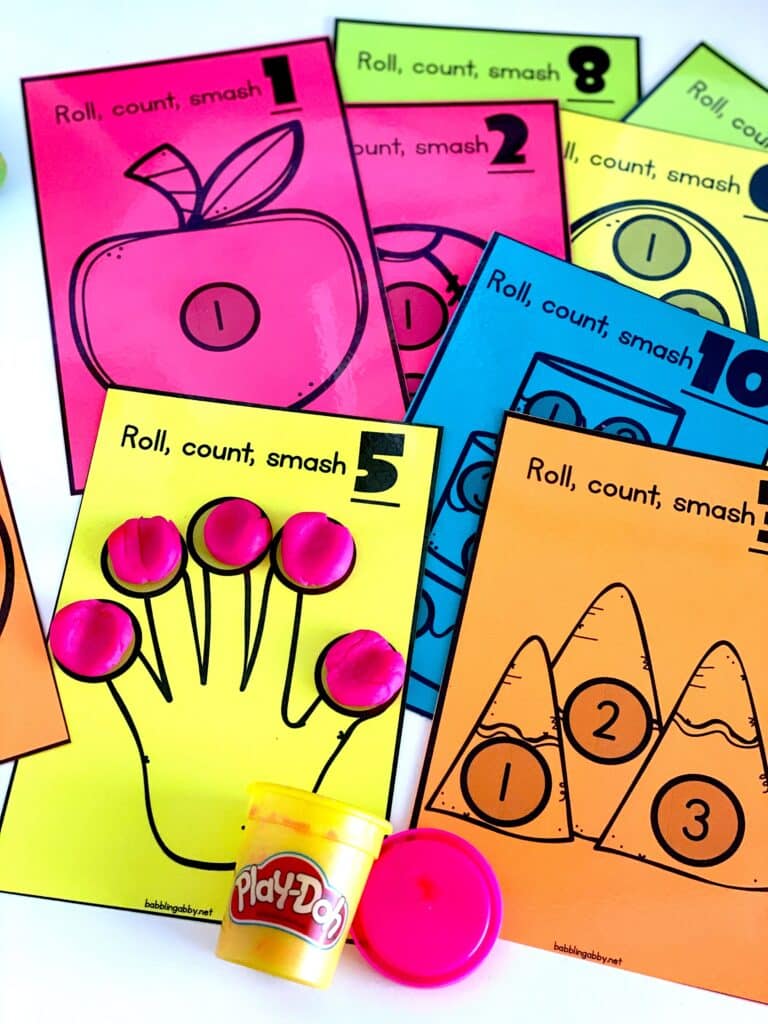 Other Counting Activities
This post shares one of my most favorite early numeracy activities that works great for pre-k, kindergarten, remediation and special education. Teachers LOVE the results they see when they use it, too!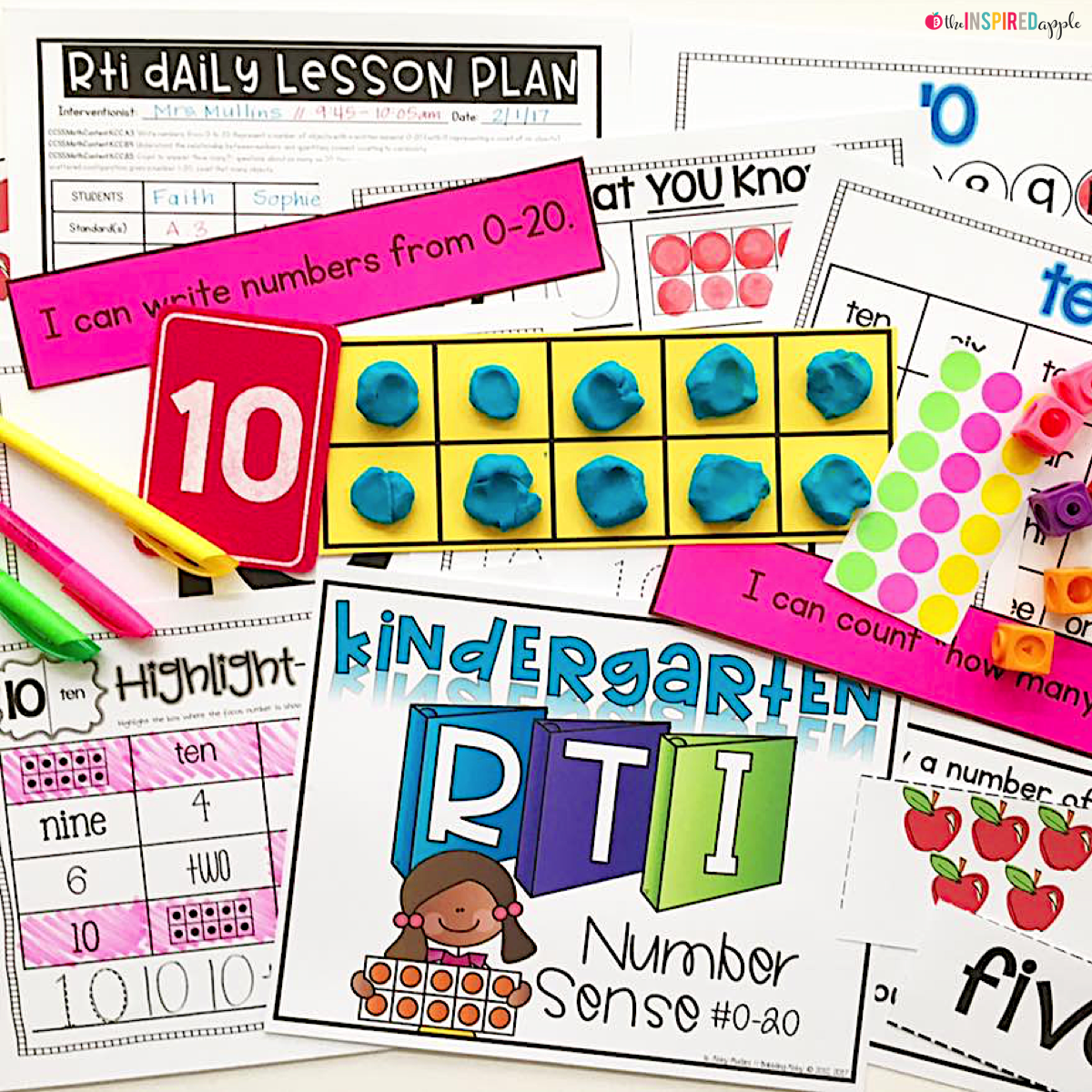 Number sense toolkit
Whether or not your learning at home or teaching virtually or in-person, this FREE NUMBER SENSE TOOLKIT is super helpful to have on hand for the kindergarten crowd. It includes five and ten frames, number cards, and subitizing cards.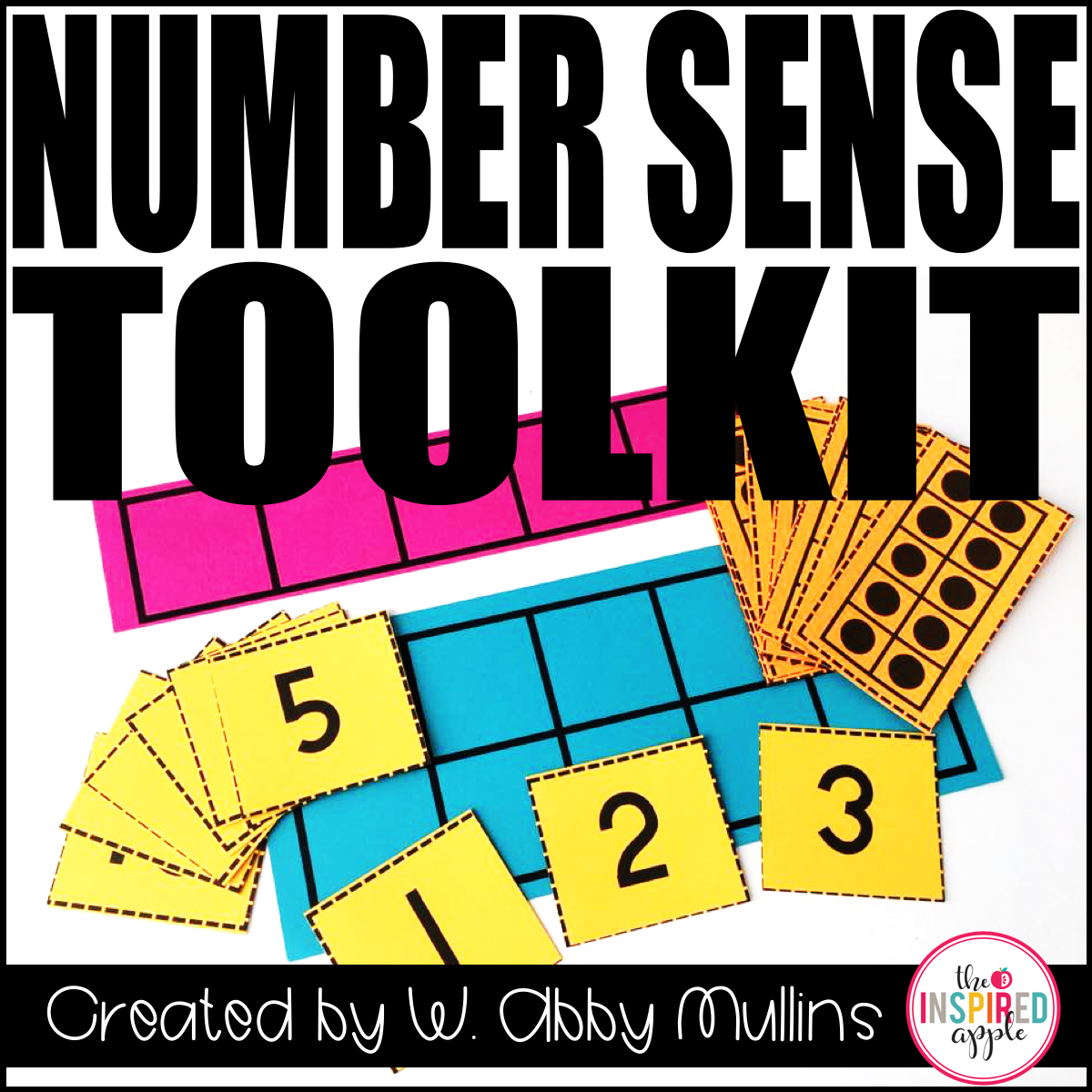 Digital Number Sense Activities
My kids are also LOVING digital counting activities. They're easy to use, engaging and NO PREP. This is huge for me right now because I am short on time and energy! I'm sure you can relate!
I really love using the virtual platform Seesaw because they can touch count and mark the objects as they count. Here are a few we've been using…
Download free play doh counting activity
*****PLEASE READ*******
Use the form below to sign up for my email list to get access to the FREE play doh counting activity. You MUST confirm your subscription using the email sent as soon as you fill out and submit the form.
If you've previously signed up, no big deal. Once you fill out the form, you'll do the same process and receive an email with the downloads. You still must confirm your subscription EVEN IF you've previously subscribed. This is the easiest way for me to mass distribute these resources, and it gives me a way to keep in touch with you when I post fun new things!
Tip: Be sure to add abby@babblingabby.net to your address book or safe list so that these emails get delivered to your inbox and not spam!
Stay in the know!
These FREE resources are an instant download upon a confirmed subscription.