This post shares math and reading homeschool activities for preschool and kindergarteners to use while at home during the COVID-19 Coronavirus outbreak. As a certified K-5 educator who taught kindergarten and first grade, I am sharing what we are doing in our home to stay on top of curriculum while quarantined at home.
PLEASE NOTE: Life is busy as a work-at-home / stay-at-home/ homeschooling mama right now, so my directions here will be brief! Please follow me on Instagram @babblingabby where I will be sharing my daily activities and saving them in a story highlight!
This post contains affiliate links.
Coloring Review
We started our day with a coloring page where they colored according to what we've been working on this week. Coloring may seem frivolous to some, but it's so great for fine motor skills, concentration and creating calm.
If you have a child who is struggling with their pencil grip, coloring can help them strengthen the muscles they need in their hand/fingers. Plus, kids just really like to color!
Uppercase and lowercase letter match
This activity takes a little bit of prep time, but there are so many fun ways you can use these sticky notes to make a fun game for your children.
First, I printed the alphabet on sticky notes. If you don't know how to print on sticky notes, no problem! This post will teach you how.
Next, I stuck the entire uppercase alphabet on a wall. (I am just now realizing how reminiscent of Stranger Things it looks! Ha!)
Then, I gave my kiddos the lowercase stickies and they matched them to their uppercase partner.
Afterward, we had a whole wall of letters! They did a great job. When it was time to take the stickies down, I said a letter sound and they had to find the letter and hand it to me. We are saving the letters to do an activity with them tomorrow. DOWNLOAD STICKY ALPHABET HERE
Letter of the Week Activity
This is a super simple letter of the week activity. We are working on the letter Vv this week, so the kiddos sorted upper- and lowercase Vs and pictures of objects that begin with the /v/ sound.
This also provided another great opportunity for fine motor practice. I'll say it again: scissor skills are invaluable for the pre-k crowd! DOWNLOAD LETTER ACTIVITY HERE
We will be using more activities from this letter curriculum. This is a full curriculum that teaches letter recognition, letter formation and letter sounds. It is intended for school use, so if you're interested in specific letters those are available, too! (Reach out to me at babblingabby@gmail.com if you need me to direct you to the right place!)
Ten Frame Candy Math
This was a VERY anticipated activity today because CANDY was involved! I introduced them to ten frames, which they will definitely use as they head into kindergarten in the coming years. We started with learning how to fill the frame: left to right, top to bottom.
Next, I gave them some Dots candy and we practiced filling the ten frame with various quantities based on the number on the spinner.
Of course, afterwards they ate the Dots which made this activity even more fun! If you don't have Dots on hand (or if you'd rather not use candy), you could use pretzels, cereal, marshmallows, etc. I'm telling you – if you have the option – food is quite motivating! DOWNLOAD SPINNER HERE
The ten frames are actually found in a FREE math toolkit that is perfect for our preschoolers and kindergarteners. It has a bunch of goodies in it that we'll be using in the coming weeks.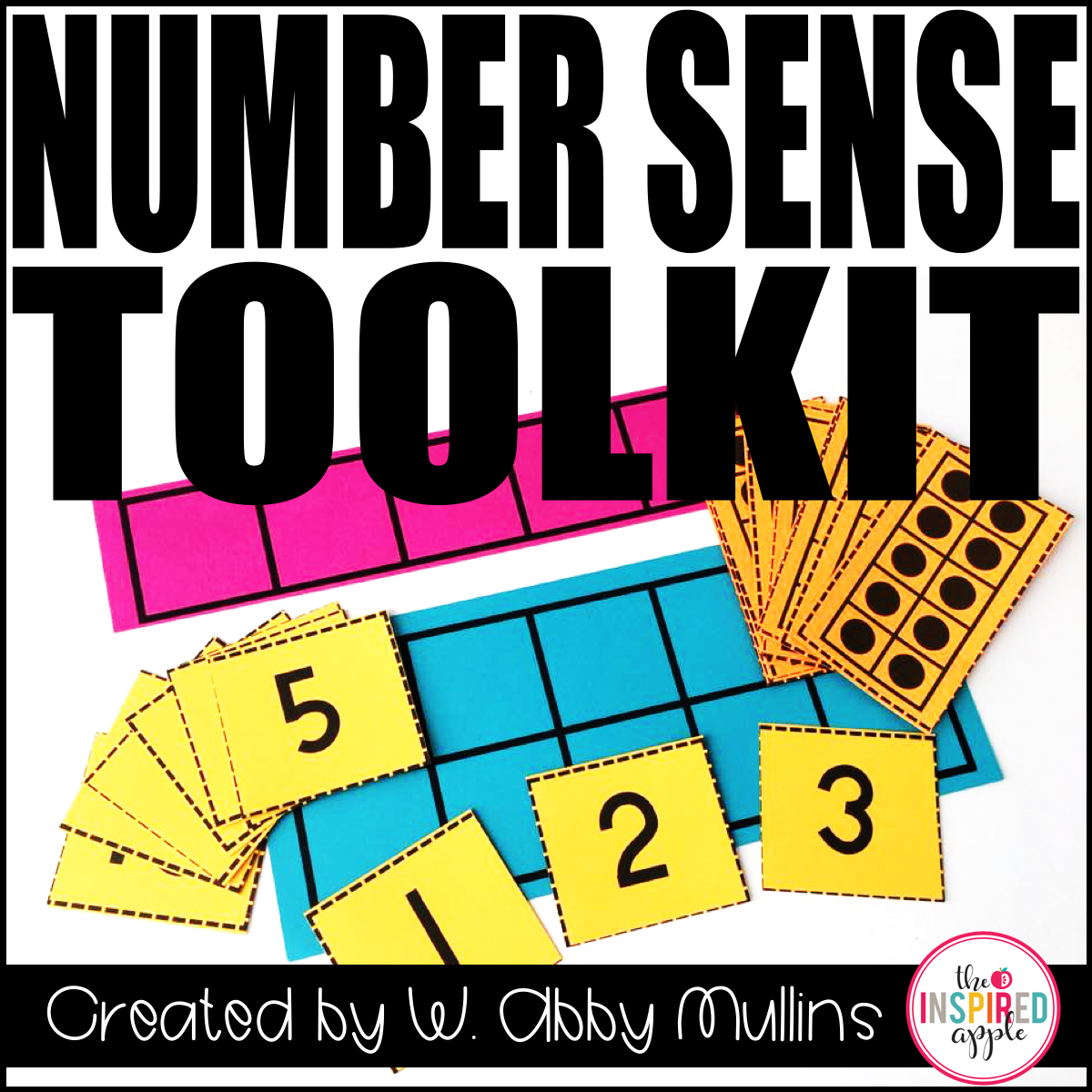 Read Aloud
Today, we read one of my favorite books: The Legend of Rock, Paper, Scissors by Adam Rex. It is hilarious and entertaining. Your kiddos will LOVE it.
Even better, if you're teaching siblings, you can totally use it to help them learn conflict resolution. I actually have a whole set of activities to use with this picture book!
Sight Word Work
Today, we reviewed the sight word a by rereading the sentence that we built yesterday. My kids are so proud of their reading! DOWNLOAD SENTENCE HERE
I hope this post was helpful in sharing some reading and math homeschool activities for preschool and kindergarteners! If you do something at home or in your classroom, please share it with by tagging me @babblingabby on Instagram!
Stay in the know!
These FREE resources are an instant download upon a confirmed subscription.