Get into the spirit of the fall season with this pumpkin directed drawing that is perfect for elementary grades.
Kid art is my favorite kind of art, which is why I find it so fun to incorporate directed drawings into my primary classroom. It would make an excellent addition to your October themes, whether you're studying fall, pumpkins, or Halloween!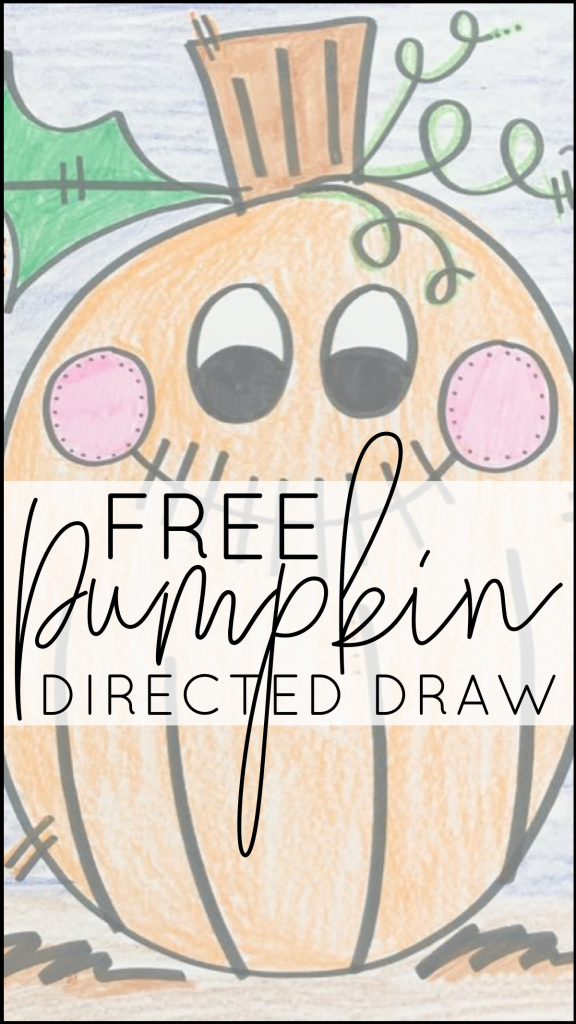 The Benefits of Directed Drawings for Elementary School
Directed drawings are great for this age group because they encourage students to work on fine motor skills, visual spatial intelligence, and follow directions. They also work on both math concepts and writing skills.
For younger students, this activity strengthens number recognition (1-6) and number order. (You can find additional resources for number sense here.)
I also think that they help build your kiddos' confidence and feel success over a completed project.

Materials You'll Need
Depending on how you use these worksheets, here are the supplies you'll need for this project:
Printed copies of the direct drawing
Printed copies of the blank drawing page (optional)
Drawing paper (optional)
How to Use The Directed Drawing Worksheets
I've included a blank step-by-step worksheet on which your kids can draw their pumpkins. Have them reference the included directed drawing page and remind them to do each step in order.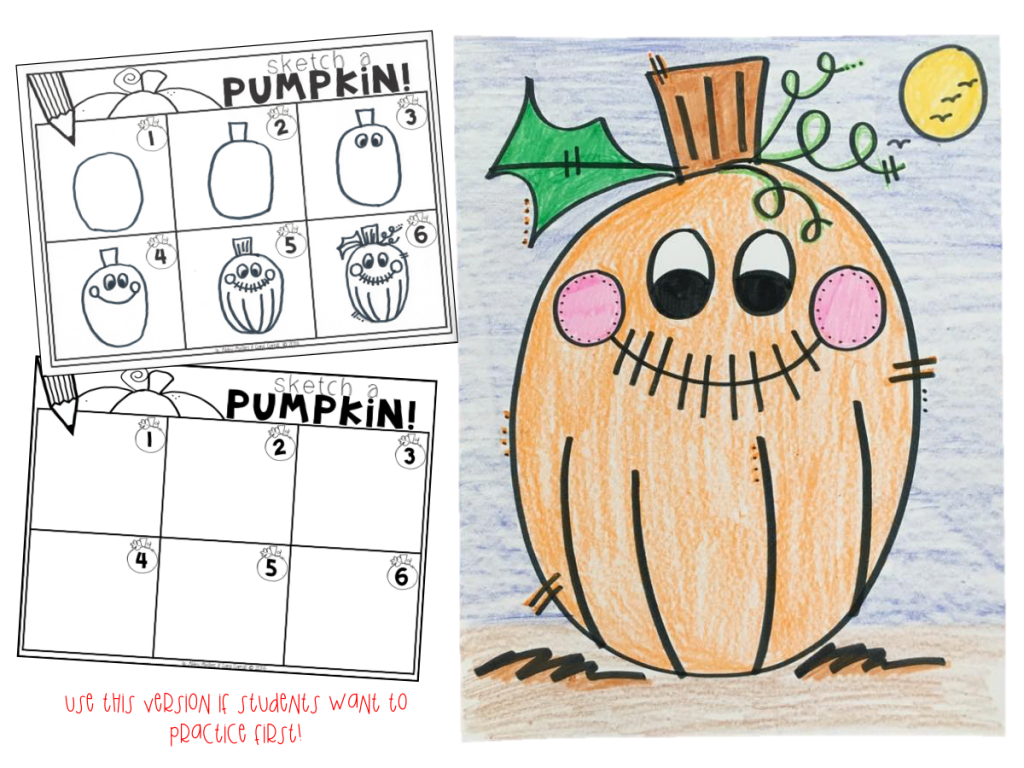 Another option is to have them create their pumpkin drawing on a separate sheet of paper using markers and/or crayons. A sweet friend shared these images that her class completed and they are just precious! I love the different personalities that shine through each pumpkin. Definitely worthy of a bulletin board or hallway display!
Get Your Free Pumpkin Directed Drawing Download
I'd love for you to have a copy of this for your classroom so that you can make some cutie pumpkins, too! GO HERE to snag a copy!

Other Pumpkin-Themed Activities
This activity goes perfectly with a pumpkin-themed lesson, like these Exploring Pumpkin Lesson Plans from Mrs. Wills Kindergarten. 
And Mrs. Jump's Class has this Build a Pumpkin Freebie that is crazy fun for kids.

Pumpkin-Themed Picture Books
My directed drawing activity also pairs great with a number of amazing children's books. I wrote about all of my favorite pumpkin-themed picture books and the post includes LOTS of ELA activities you can pair with each!

But if Halloween-reads are more your thing, I have a post about that, too! Here are my 10 Favorite Halloween Books & Activities!

Other Directed Drawing Activities You May Enjoy
Did you just love this activity? Check out my other posts featuring directed drawing projects in different themes!