The Epic Adventures of Huggie and Stick activities can be used in your classroom or at home for children in grades kindergarten through fifth grade. It's perfect for distance learning instruction, and helpful for teachers and parents, too. A video lesson and free printables are included.
This post includes affilate links.
Video ELA Lesson
This is an entire lesson taught using the story, The Epic Adventures of Huggie and Stick! Enjoy!
The Epic Adventures of Huggie and Stick
If you love The Legend of Rock, Paper, Scissors or The Day the Crayons Quit, you will LOVE The Epic Adventures of Huggie and Stick by Drew Daywalt. This story – told entirely in diary entries – tells the tale of two (kind of) friends, Huggie and Stick. They journey across the globe after falling out of their owner's backpack. Together, they endure misadventure after misadventure, until ultimately returning to their owner.
Point of View
Huggie and Stick interpret their adventure very differently. Huggie's pessimistic perspective is a stark contrast to Stick's eternal optimism. Children will love their hilarious diary entries and how different the characters' points of view are.
After reading the story, students can pretend that they joined the duo on their adventures. Then, they can write from their personal point of view. In the picture below, I share some guiding questions for helping guide their writing.
Retell
Alternatively, students can retell the story from the point of view of the character of their choice.
Character Traits
Another skill to incorporate into a lesson using this book is character traits. Because Huggie and Stick are so different from one another, students will easily be able to distinguish their contrasting personalities and traits.
Extending the Lesson
To extend this lesson, students can choose one of two 'backpacks' to create.
Option One: Choose 2 items you would take with you on an epic adventure; draw them; explain why you chose them
Option Two: Tell what you think happens after the story ends (the ending is a bit of a cliffhanger!)
Directed Drawing
I love incorporating art into lessons. It's great for SO many reasons:
Initiates creativity
Fine motor development
Relaxation and enjoyment in the process
Encourages following directions and listening
Aids hand-eye coordination
Fine tunes visual-spatial acuity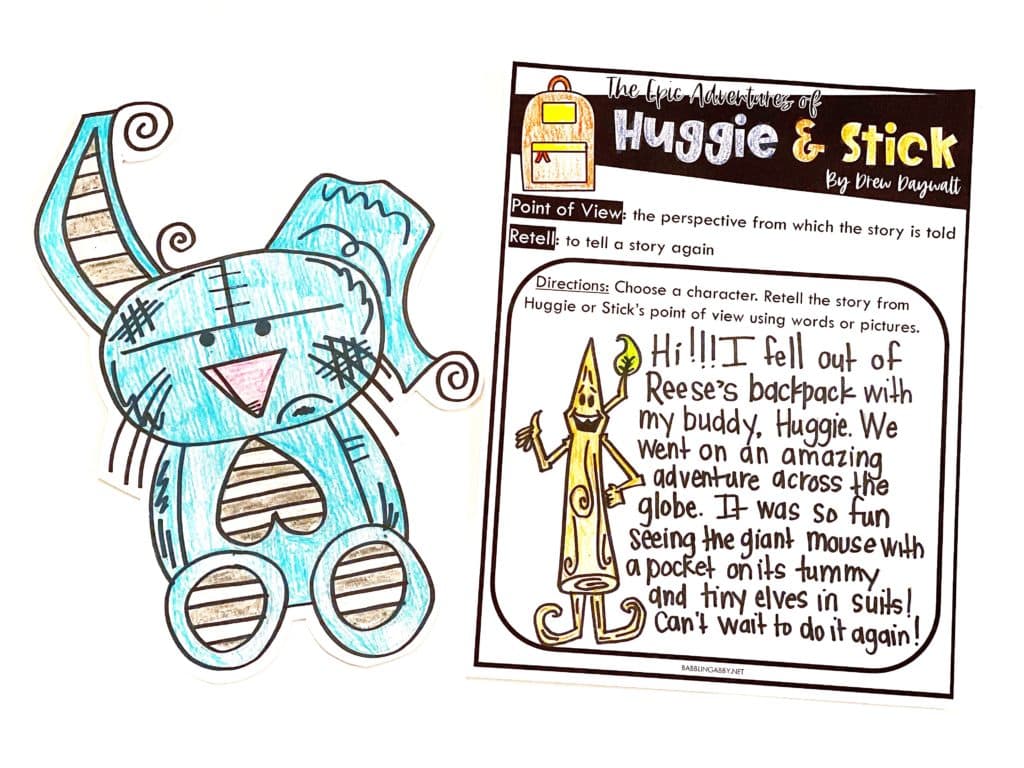 You can use this directed drawing tied into any of the activities shared above or just do it for the sake of drawing. Either option is fine 🙂 I've included a video tutorial for how to draw Huggie. My seven-year-old niece demo'd it for me, and did such an amazing job!
Click to watch the video tutorial below OR view it on Youtube HERE!
[mv_video doNotAutoplayNorOptimizePlacement="false" doNotOptimizePlacement="false" jsonLd="true" key="os1tjc2zfrxdracyivpp" thumbnail="https://mediavine-res.cloudinary.com/video/upload/os1tjc2zfrxdracyivpp.jpg" title="Huggie Directed Draw" volume="70″]
I hope this post was helpful in sharing The Epic Adventures of Huggie and Stick activities! If you do something at home or in your classroom, I'd love to see! Be sure to tag me on Instagram @babblingabby!
Other Video Lessons
I've had the privilege of sharing two other ELA lessons live! Click either of the graphics below to see these video lessons and download the free resources!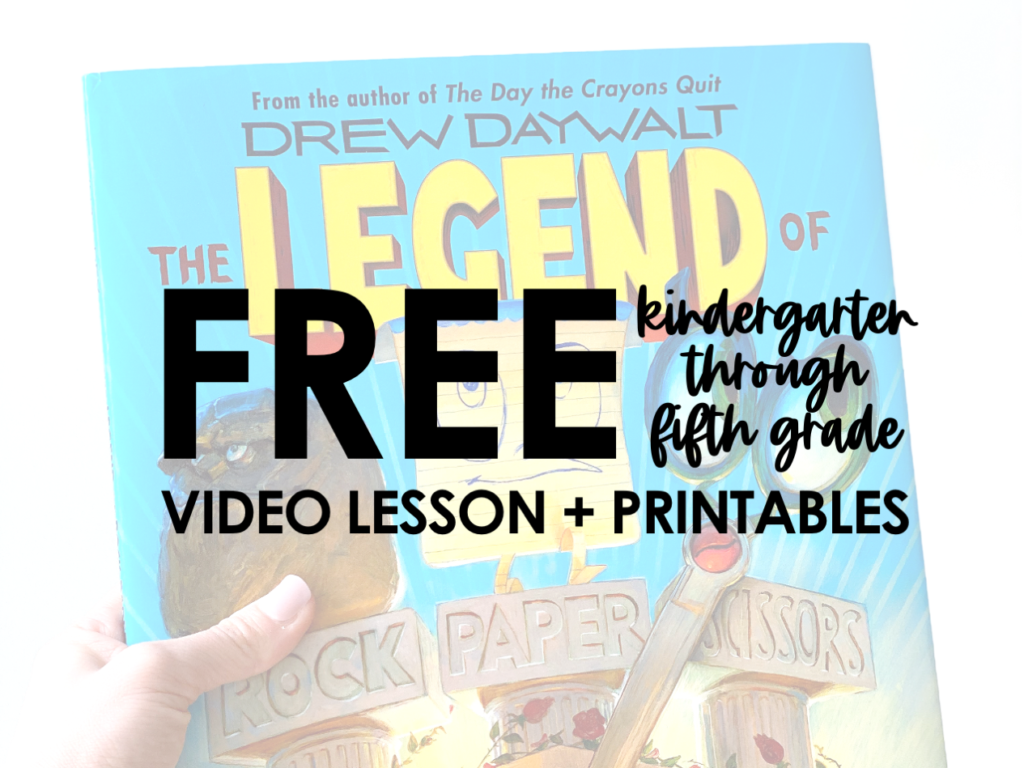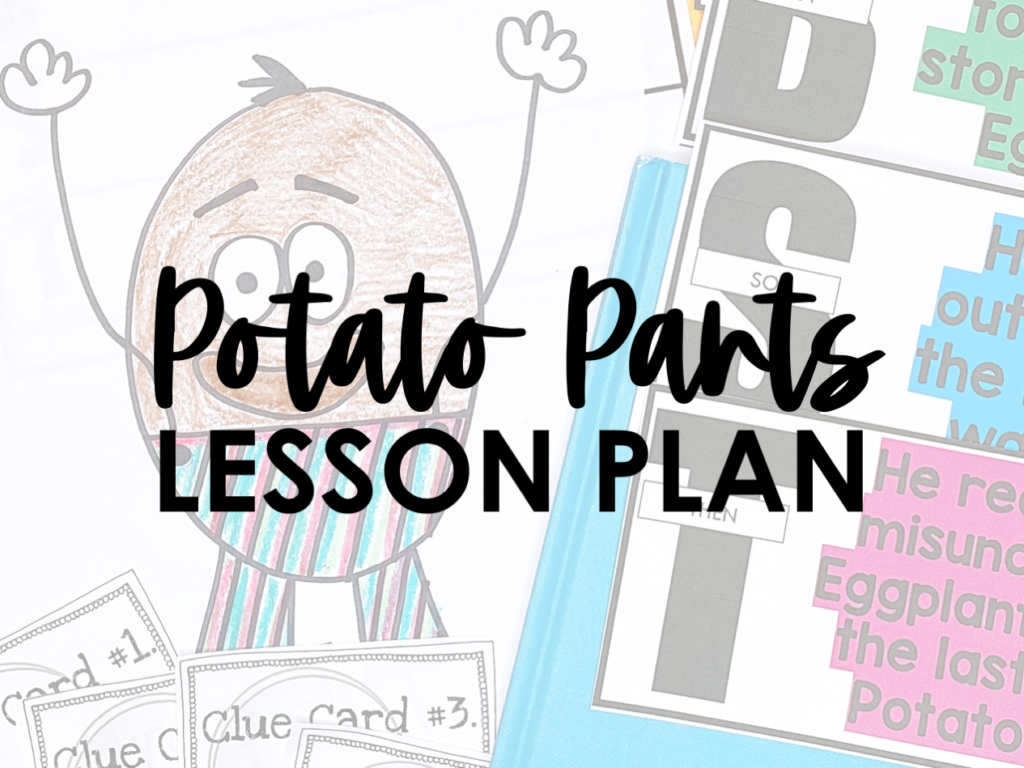 Download the free printables
All of the activities found in this post are FREE! Fill out the form below to subscribe to Babbling Abby and your printables will be emailed to you instantly!