Are you looking for a fun way to teach the alphabet to kindergarteners? These directed drawings can help you do just that! You can use these directed doodles as a fun way to teach the alphabet to kindergarteners or preschoolers.
Directed Doodles
Directed doodles are simple, 4-step directed drawings. Moreover, each doodle matches a letter of the alphabet. Students can practice letter recognition and handwriting, while developing their fine motor skills.
Directed Doodles are Helpful
Kindergarteners are like little sponges, soaking up every new information every day. The activities we do with them help guide and refine their learning. Directed doodles provide many opportunities to engage children, while teaching them letter identification.
Here are different areas that directed doodles can help with…
Fine-motor skills practice
Practice hand-eye coordination (motor planning)
Pencil control and grasping
Build concentration and organization
Sustained attention to task
Following directions
How to Use Directed Doodles
Directed doodles are perfect for home or school. They would be fun to do as a whole group, where you projected the activity on a Smartboard to show how to correctly form each letter and create the drawing. Additionally, they make great center activities or could be used for morning work.
Purchase Alphabet Directed Doodles
If you'd like a set of these to use at home or in the classroom, CLICK HERE.
Here are all the different doodles that are included…
More Directed Drawings
If you enjoy doing directed drawings with your child(ren) or students, there are plenty more FREE ones you can use that go with some of my favorite read-alouds. Check them out!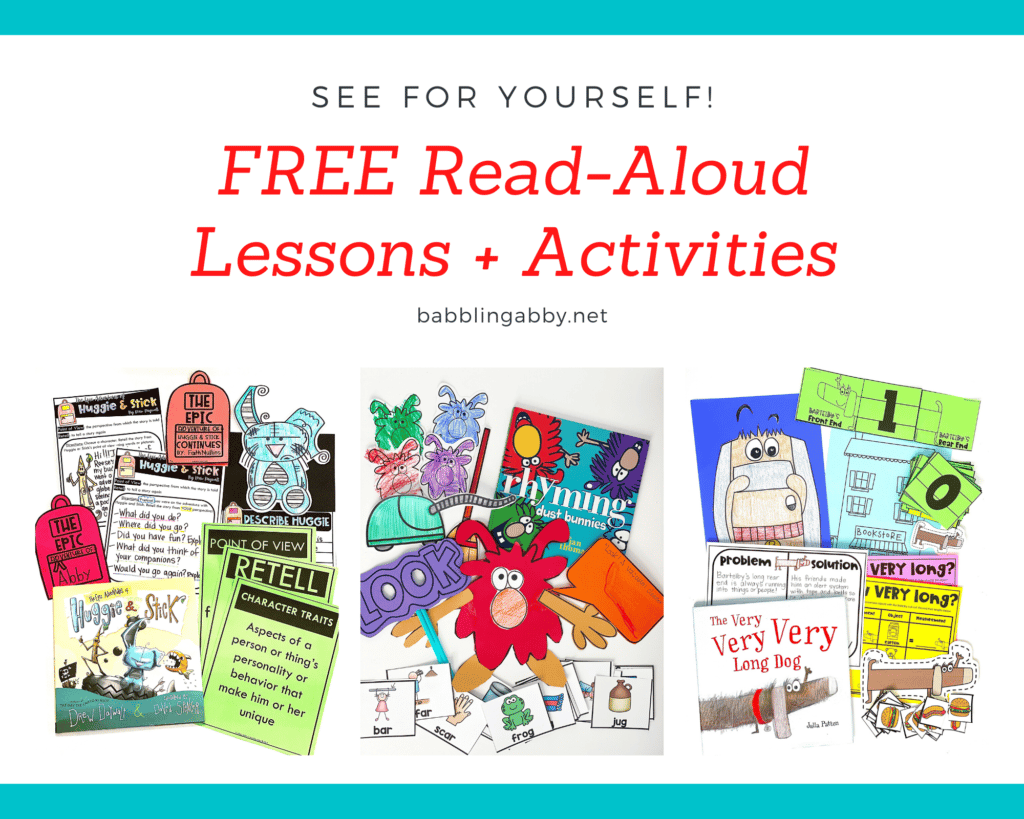 The Epic Adventures of Huggie and Stick Lesson
The Very Very Very Long Dog Lesson
Download a FREE set of Long Vowel Directed Doodles
*****PLEASE READ*******
Use the form below to sign up for my email list to get access to the free Long Vowel Directed Doodles activities. You MUST confirm your subscription using the email sent as soon as you fill out and submit the form.
If you've previously signed up, no big deal. Once you fill out the form, you'll receive an email with the downloads.
Tip: Be sure to add abby@babblingabby.net to your address book or safe list so that these emails get delivered to your inbox and not spam!
I hope you agree that this is a fun way to teach the alphabet to kindergarteners! If you use this activity at home or in your classroom, please tag me on Instagram @babblingabby!