Join me for an Eraser activities and video read aloud! This post not only includes a video read-aloud for Eraser by Anna Kang, but also several free printables to use right alongside the book. You can use these ideas and activities for distance learning with preschoolers, kindergarteners, first graders, or second graders! #kindergarten
This post contains affiliate links.
Eraser by Anna Kang
Eraser tells the story of the main character by the same name who struggles with her role as a school supply. While other tools seem to be helpful, she can't help but feel like she's pointless and only used for mistakes. It takes running into some complimentary first drafts to realize how important mistakes actually are!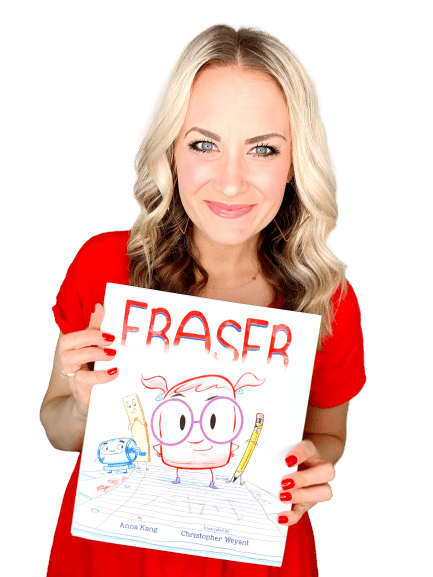 You can purchase Eraser HERE or by clicking the book cover below!
/
Recorded Video Read-Aloud
Since many of us are distance learning right now, and can't access our friendly neighborhood libraries, I've recorded Eraser for your students to watch and listen to.
Eraser Activities
There are so many different ways to use this story! I would use it to teach theme, figurative language, and an introductory lesson on character analysis. All printable activities found within this post are complimentary downloads.
Definition Posters
Included in this set of free activities to use with the story, Eraser, are definition posters that you can use as reference before, during, and after the lesson.
Theme
There are so many great themes that can be pulled from the story, Eraser. It's hard to choose just one! It addresses self-esteen and self-acceptance, in addition to cooperation and the value in mistakes. You can share all with your students, have them identify what they think the most important theme is, or focus on one.
Character Analysis
Character analysis can be fairly in-depth, but there is certainly a way to adapt it for students in elementary school. For the purpose of this story, I chose to focus on the way the main character, Eraser, changed from the beginning to the end of the book.
Figurative Language: Puns
There are some GREAT puns to point out while you're reading Eraser. Definitely use this built-in opportunity to share define pun with your class or child.
Then, re-read the book and find them! Explain why the line is "punny!" You'll probably need to explain why substituting 'punny' for 'funny' is also a play on words!
Comprehension
Lastly, have your child or class explain the quote from the story, "Mistakes make us great!" Eraser has an epiphany and realizes she's actually a VERY useful tool and that mistakes are what turn into eventual success with determination and perseverance.
All-in-One Story Response Foldable
To save paper, I created a combination of all the previous activities as a double-sided foldable. Simply print 2-sided and your students will have a story response booklet.
Directed Drawing
I have always loved drawing and incorporating artistic opportunities into my lessons. This directed drawing will take your students step-by-step through creating Eraser.
More ELA Video Lessons
I've created several video lessons to help during this time of non-traditional instruction and distance learning. You can check them out below!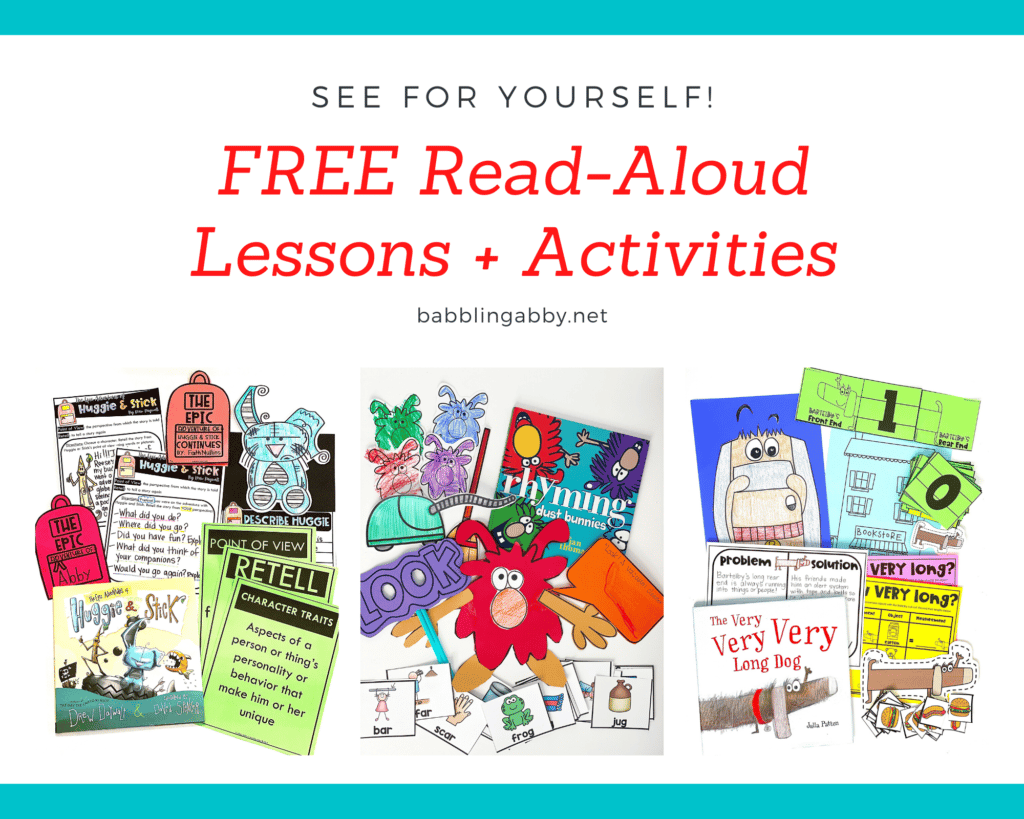 The Legend of Rock, Paper, Scissors ELA Lessom
The Epic Adventures of Huggie & Stick ELA Lesson
The Very Very Very Long Dog activities
Download Free Activities
*****PLEASE READ*******
Use the form below to sign up for my email list to get access to the free Eraser activities. You MUST confirm your subscription using the email sent as soon as you fill out and submit the form.
If you've previously signed up, no big deal. Once you fill out the form, you'll receive an email with the downloads.
Tip: Be sure to add abby@babblingabby.net to your address book or safe list so that these emails get delivered to your inbox and not spam!
Lastly, if you do something in your home or classroom, I'd love to know! Please tag me on Instagram @babblingabby!