Learn how to have fun and teach non-standard measurement, counting, and writing numerals by measuring objects with toilet paper. Perfect for kids at home!
Measuring objects with toilet paper can roll out a lot of fun when you're stuck inside and have some excess rolls on hand! Perfect for teaching non-standard measurement, counting, and writing numerals, too!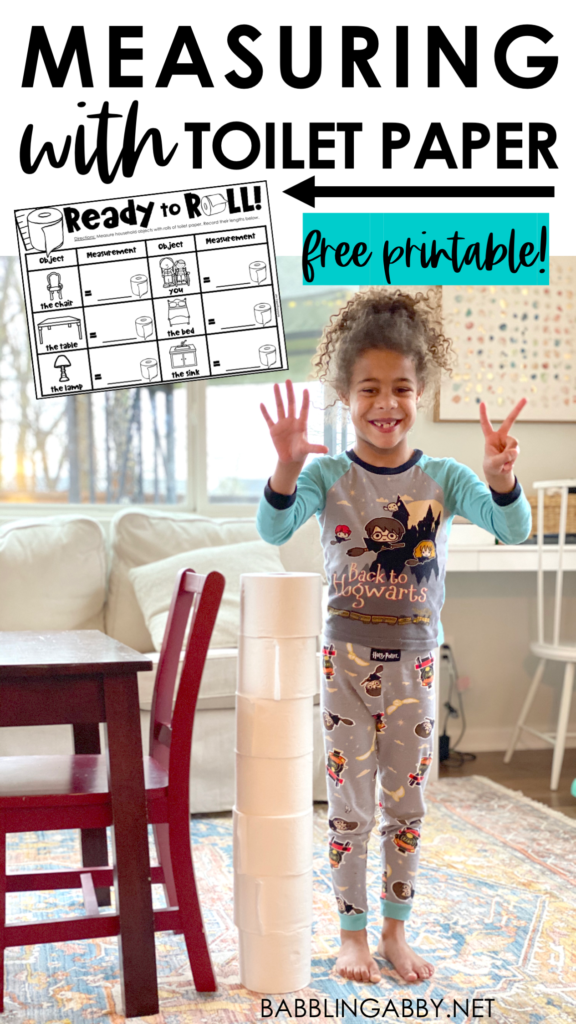 Because many of us have additional rolls of toilet paper on hand, I thought this was a great time to have fun with a non-standard measurement activity! And, it's always nice to do a simple activity with things you already have on hand at home.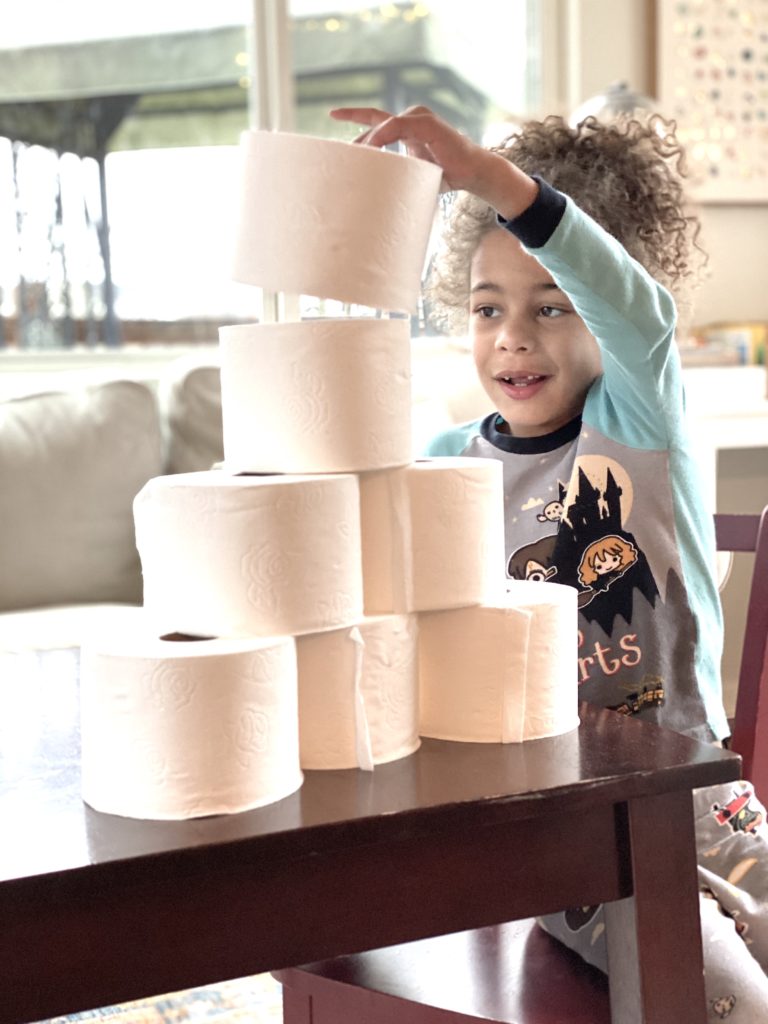 Counting
Practicing counting every day is essential for preschoolers as it lays the foundation for their mathematical skills and future success in math. Here are some reasons why counting practice is crucial for preschoolers:
Builds number sense: Counting every day helps preschoolers develop a sense of what numbers mean and how they relate to each other. This understanding is the foundation for more advanced math skills like addition and subtraction.
Develops basic math skills: Counting every day helps preschoolers learn to recognize numbers and understand their order. It also helps them learn to count objects and understand the concept of one-to-one correspondence.
Improves problem-solving skills: Counting requires children to think critically and solve problems. By counting, preschoolers learn to analyze situations and come up with solutions.
Promotes cognitive development: Counting every day helps promote cognitive development in preschoolers, including attention, memory, and spatial reasoning skills.
Enhances language skills: Counting requires preschoolers to use language skills to communicate the numbers they are counting. They also learn new words related to math concepts like "more than" and "less than."
There are many everyday opportunities in which children can practice counting. If you have little ones at home, gather up several rolls of TP and get to counting. Make sure they touch each roll as they count to help with one-to-one correspondence.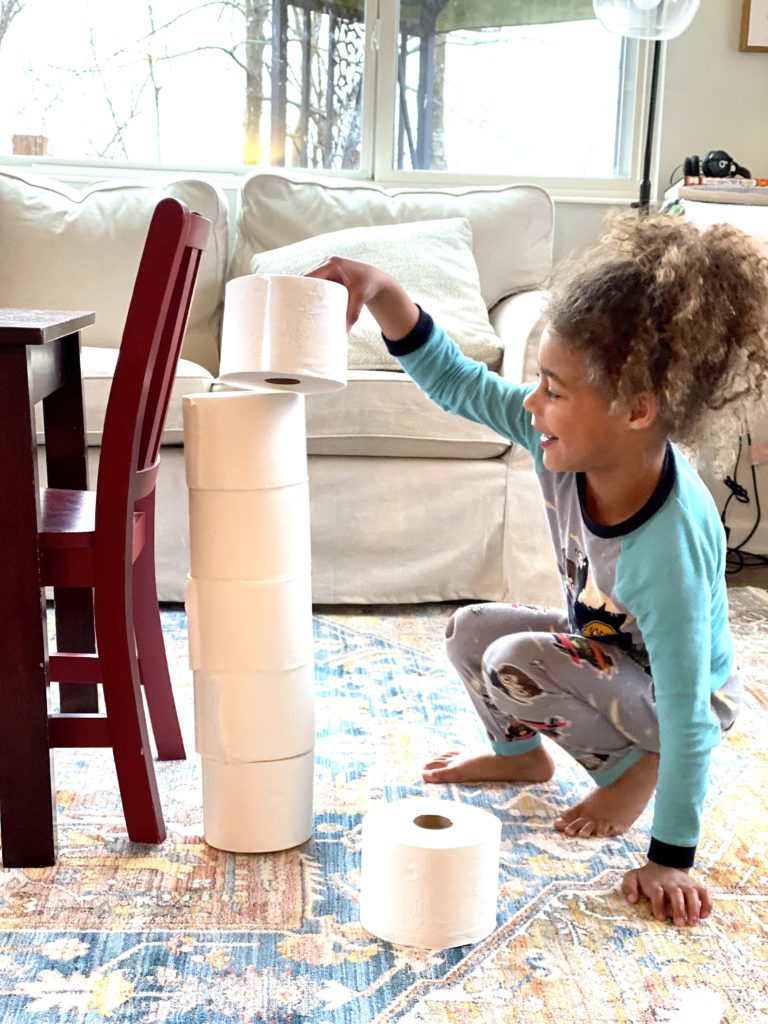 Measuring Objects with Toilet Paper
Before littles should ever have a ruler in hand, they should be measuring with a non-standard unit…like toilet paper 😉
Non-standard Measurement simply means you're using a unit that isn't typically used (i.e. inches, feet, centimeters, etc.) and instead using things like toothpicks, a shoe, a hand, or – in this case – toilet paper!
Here are some reasons why teaching non-standard measurement is important:
It helps children develop a sense of measurement: Non-standard measurement provides children with a way to explore and understand measurement concepts by using tangible and familiar objects. It helps them learn about the concept of size, comparison, and estimation.
It builds critical thinking skills: Non-standard measurement requires children to use critical thinking skills to identify the most appropriate unit to use for a particular object. This skill is essential for developing their problem-solving and reasoning abilities.
It fosters creativity: Non-standard measurement encourages children to use their imagination and creativity to find unique ways to measure objects. For example, they may use paper clips to measure the length of a pencil or use toy cars to measure the width of a book.
It prepares children for standard measurement: Non-standard measurement provides a foundation for children to understand standard measurement units, such as inches, centimeters, and meters. By using non-standard units, children can develop a sense of the relative size of objects and understand how standard units are related to each other.
Below, Faith is measuring a chair in units of toilet paper.
This is an easy way to understand how to measure an object and count the units of measurement. Faith found that the chair is seven toilet paper rolls tall!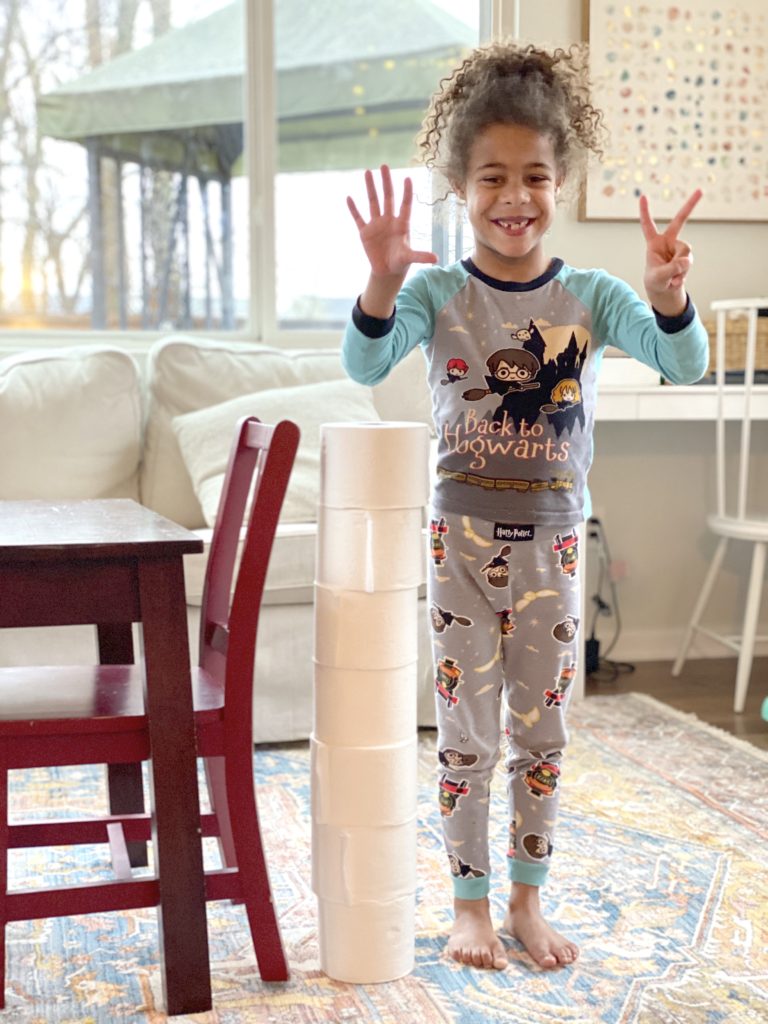 Writing numerals
Writing numerals is a super important skill for children to learn as it forms the foundation of their mathematical abilities. It enables them to communicate their mathematical ideas, understand numerical relationships, and perform arithmetic operations. By practicing writing numerals, children also develop their fine motor skills and hand-eye coordination. 
It also helps them to build confidence and encourages them to engage in problem-solving activities. Writing numerals is an essential life skill that children will use throughout their lives, from simple tasks such as writing their age or phone number, to more complex mathematical calculations in higher education and in their careers.
This is also a good time to work on writing numerals. Here are two recording sheets that you can download and print. Version One gives you set objects to measure and Version Two allows you to measure objects of your choice.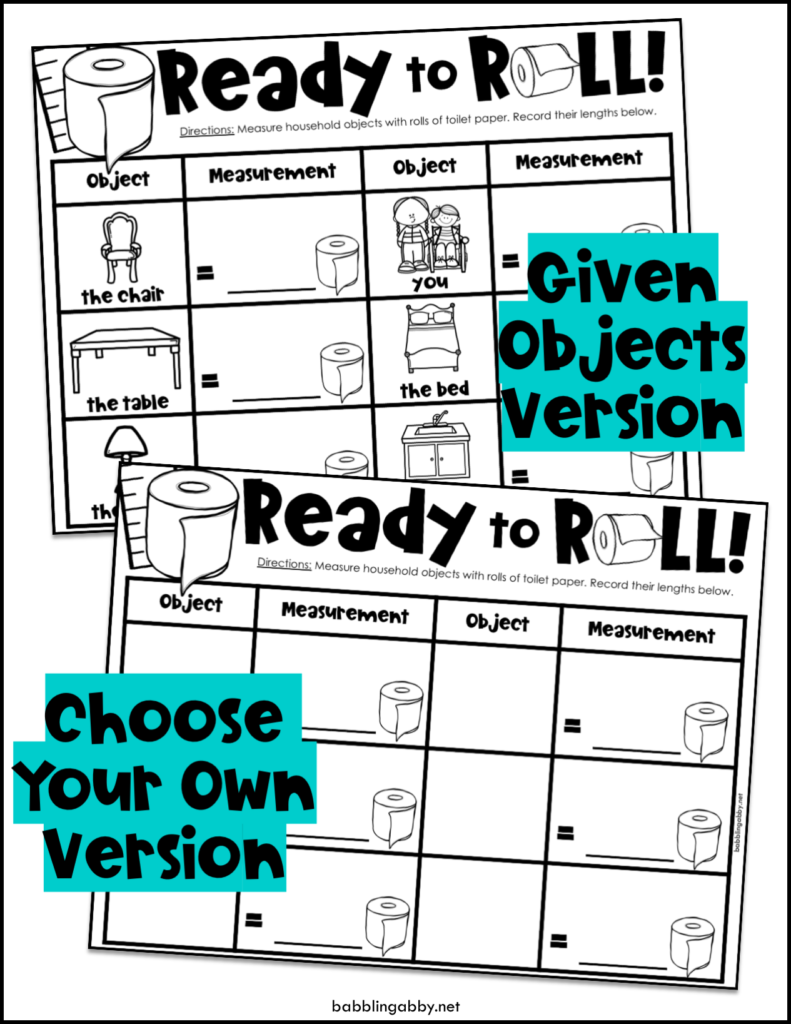 So, have some fun measuring objects with toilet paper! It will give you something to do if you have a few extra rolls than normal around the house, and your kids will think it's hilarious to be doing school work with TP!
More Homeschool Resources
Grab a full week's worth of fun and educational activities HERE! Oh, and they're all FREE!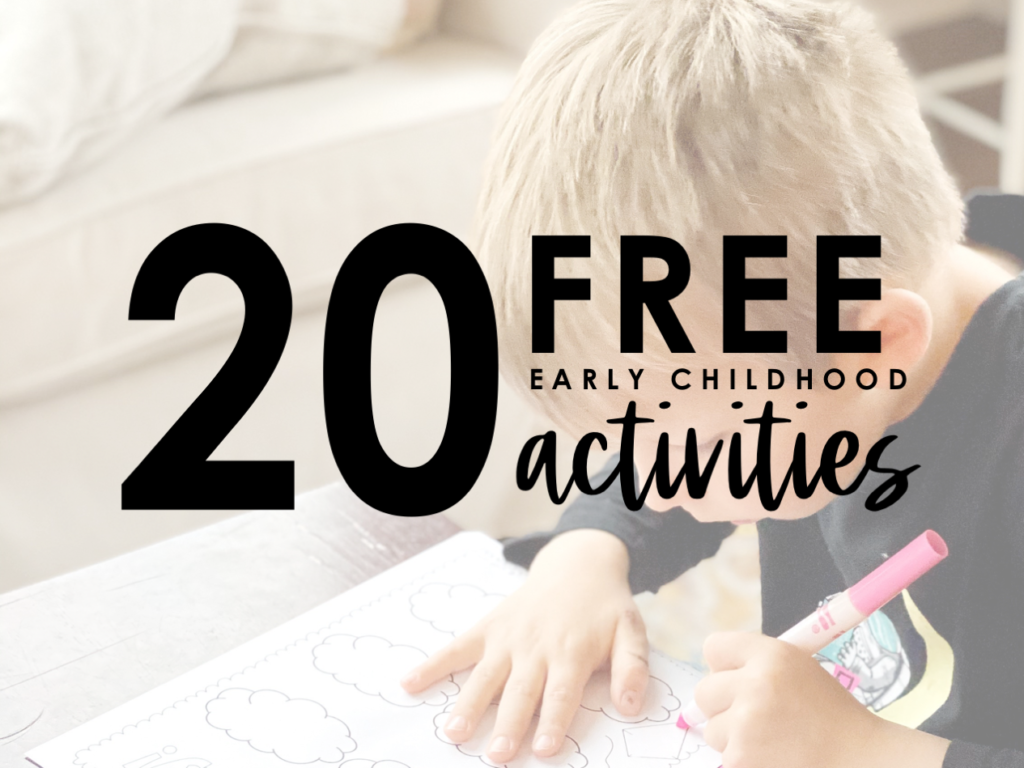 Preschool Skills Workbook
If you're looking for additional resources for your preschooler, I recommend checking out The Little Learner. This is a workbook I made for my own kids and have available for purchase in my TpT shop. It's not a necessity at all, but it may provide you with some additional support while you're at home with your little ones 🙂 This post explains how it works.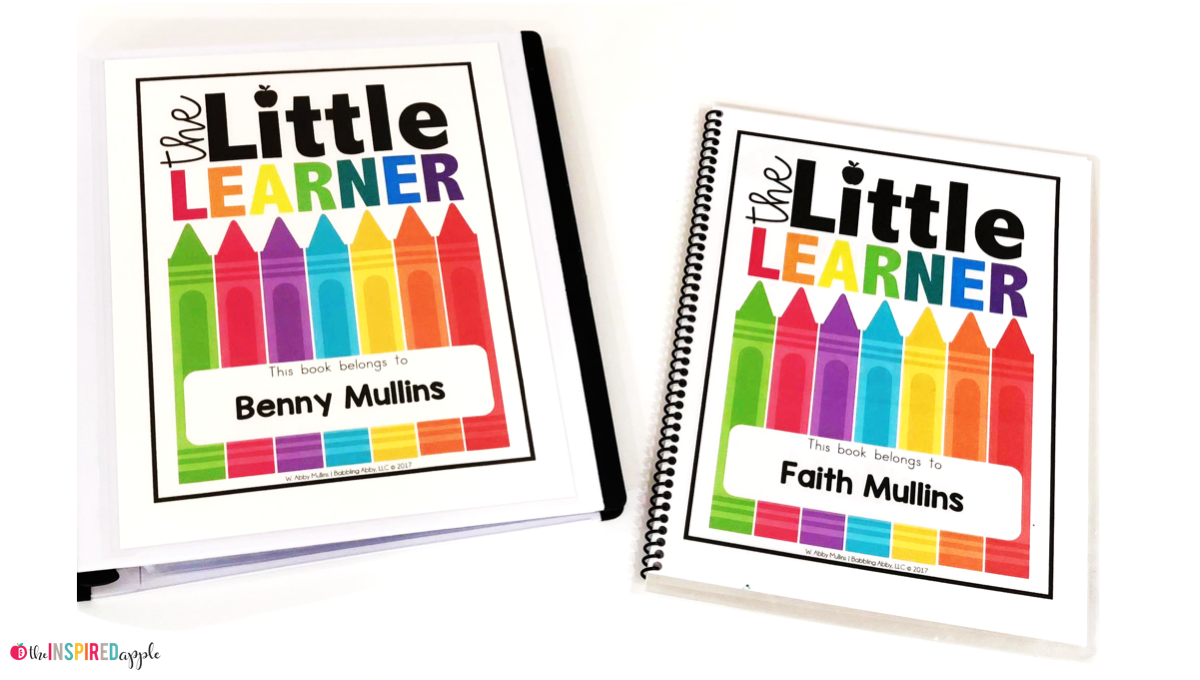 If you do something at home or in your classroom, please share it with by tagging me @babblingabby on Instagram!
Stay in the know!
These FREE resources are an instant download upon a confirmed subscription.