February is full of all things pink, red and heart-shaped — but let's not forget all the other reasons February is an exciting month! Don't get me wrong, I love a good Valentine's Day craft as much as the next first grade teacher, but I just can't forget Punxsutawney Phil, George Washington or the importance of teaching dental health. This February Activities Roundup for Kindergarten and First Grade will cover ALL. THE. THINGS. from sweethearts and science to crafts and class posters.
SCIENCE ACTIVITIES
This resource is absolutely packed with February science activities perfect for the primary classroom. Students will learn to make observations, listen to their heartbeats, build gum drop structures and SO MUCH MORE! Although the main focus is science, these activities also touch on vocabulary, math and ELA. The Science of February will not disappoint! READ MORE HERE.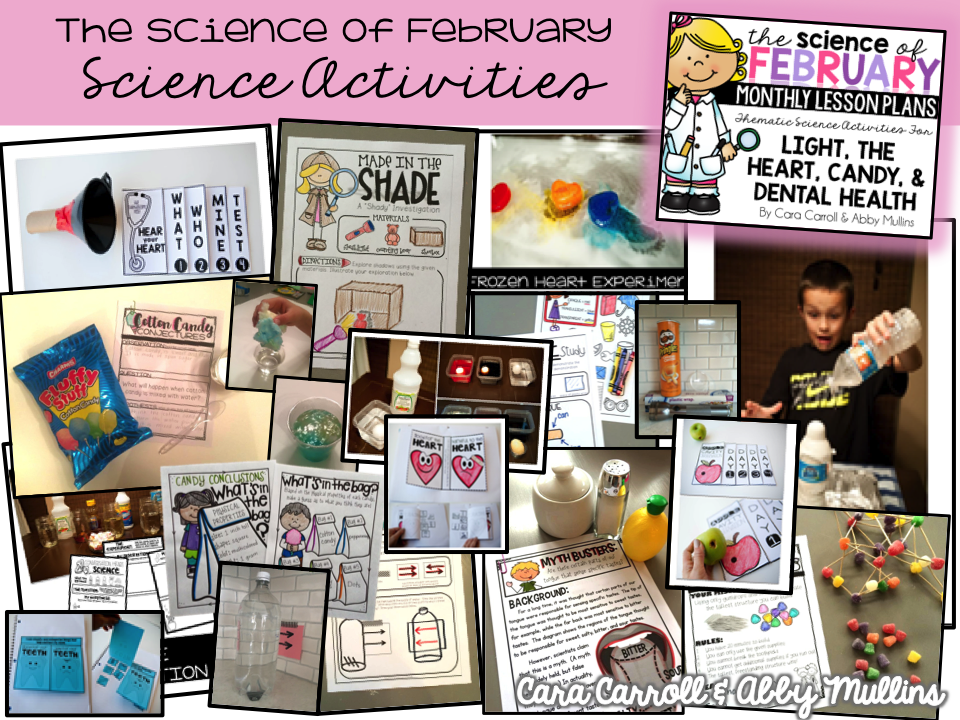 DENTAL HEALTH
Did you know February is Dental Health Month? If you need a quick (and FREE!) activity to do with your kiddos, look no further! This resource includes a free printable where students can write their dental health pledge on a fun badge to wear as a necklace or pinned to their shirts.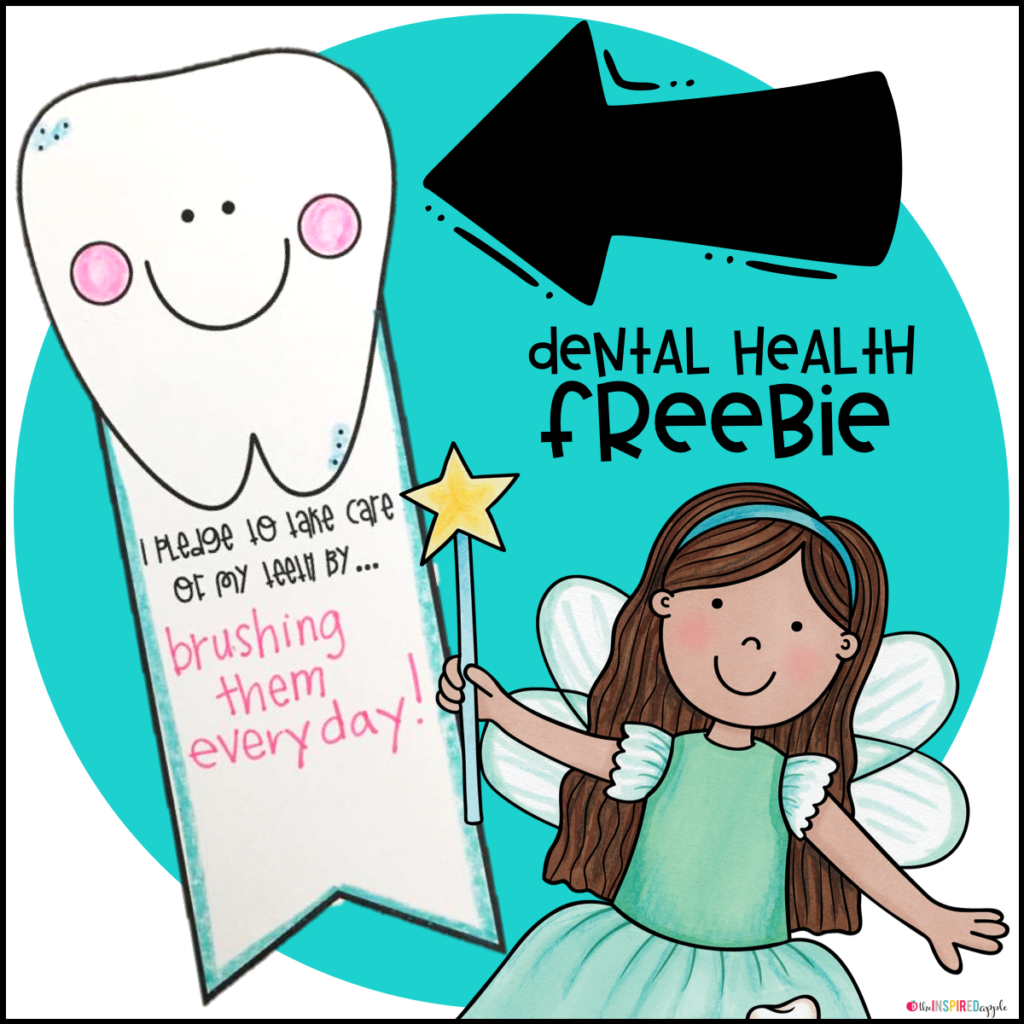 GROUNDHOG DAY
For real though — is this little groundhog not the cutest thing you've ever seen? Some of my favorite read-alouds for February center around this curious little creature. To check out all EIGHT groundhog read-alouds, snag the template for this adorable craft, or see what other fun things you can do to celebrate Groundhog Day in your classroom, CLICK HERE.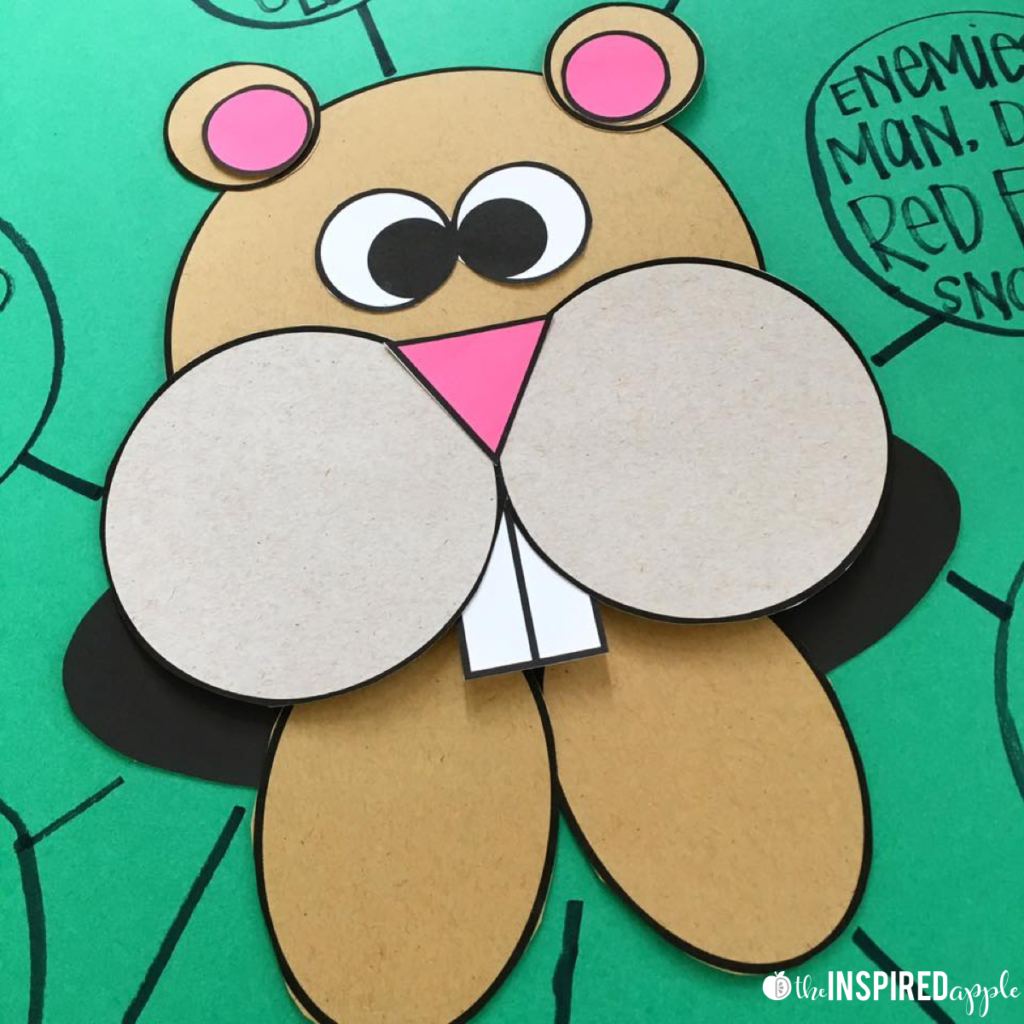 PRESIDENT'S DAY FACT SORTING
Just a friendly reminder — President's Day is celebrated on the third Monday in February each year. In this activity, your little patriots will learn facts all about George Washington, Abraham Lincoln, Barack Obama and Donald Trump. Then, they'll learn to sort them in a fun and engaging way. CLICK TO LEARN MORE.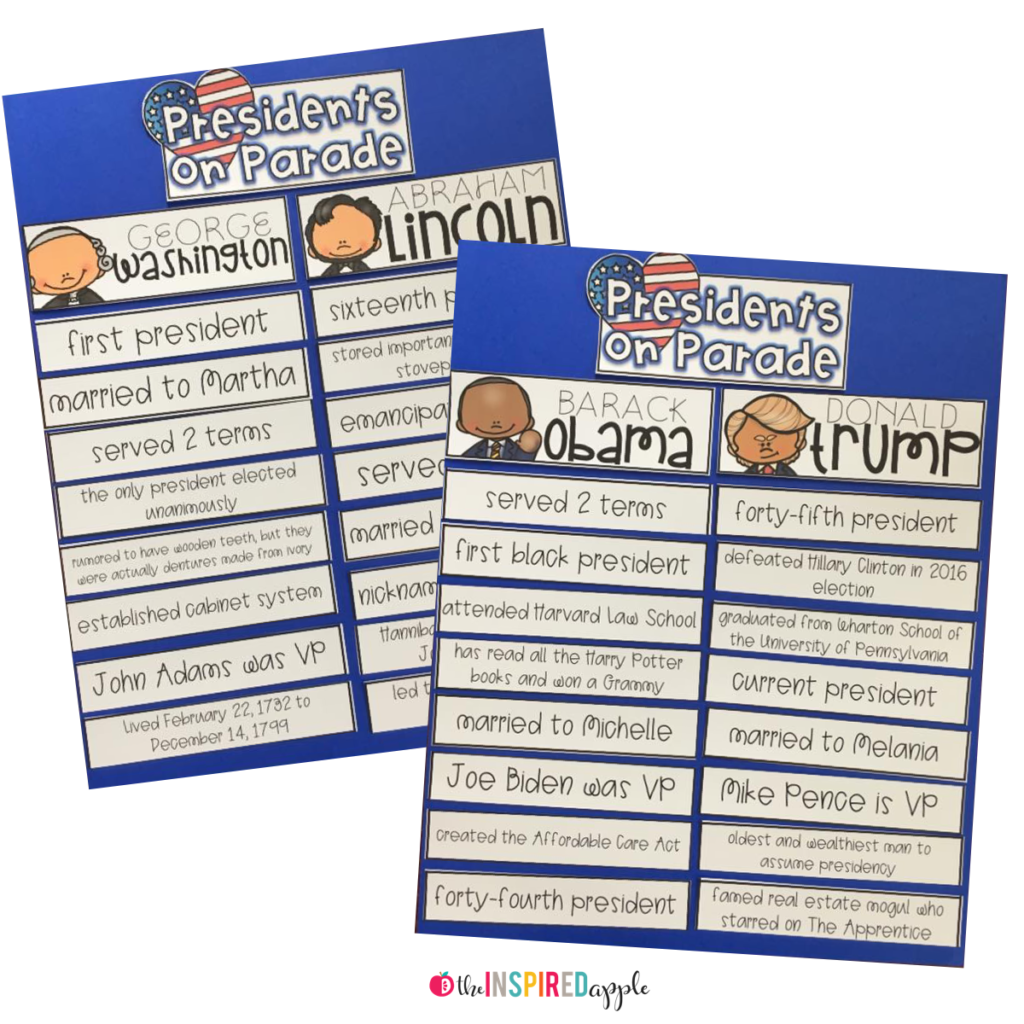 MATH CENTERS
As I mentioned, I love all things Valentine's Day! I even came up with a way to incorporate all the pink, red, heart-shaped fun into your math curriculum! These VALENTINE'S DAY MATH CENTERS include activities for greater than & less than, number stories, making ten and MORE. You can also download a condensed version of this activity set for FREE in my TpT Shop!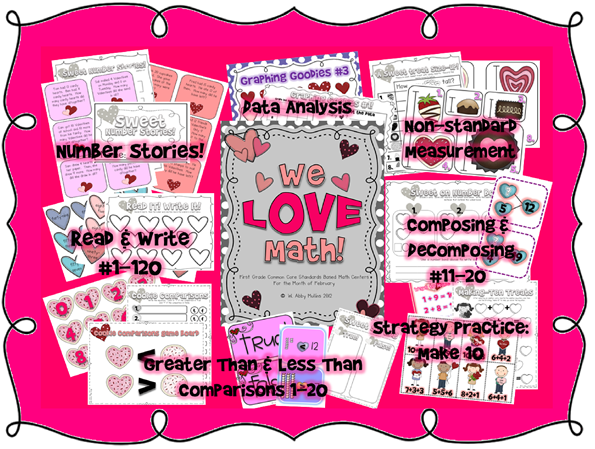 THE SWEETHEART SNATCHER
Did your kiddos LOVE The Candy Corn Bandit?! The Sweetheart Snatcher has many similarities to our candy corn pal, although it is not exactly the same. This activity encourages students to either make predictions or inference and includes multiple curriculum connections that could be used in correspondence with this activity, but allows you to do as little or as much as you want with your particular class. LEARN MORE in this post.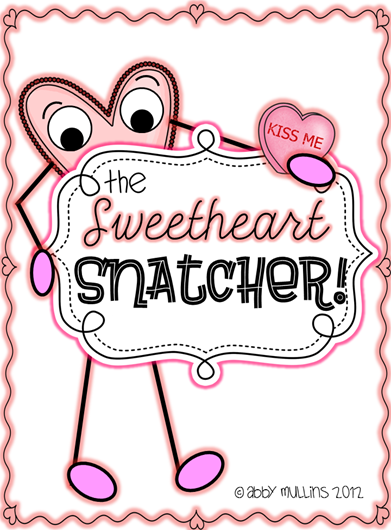 WRITING ACTIVITY
It's the perfect time of year to teach your littles about expressing gratitude — all while sharpening their writing skills! Think of one of your class' favorite staff members who could use the gift of appreciation this time of year and send them a Valentine. A BIG Valentine made on poster board. The kind anyone under the age of ten would LOVE to make. This activity is a GREAT visual and engaging way for students to share in the letter writing process through shared-pen, especially if you're teaching new writers.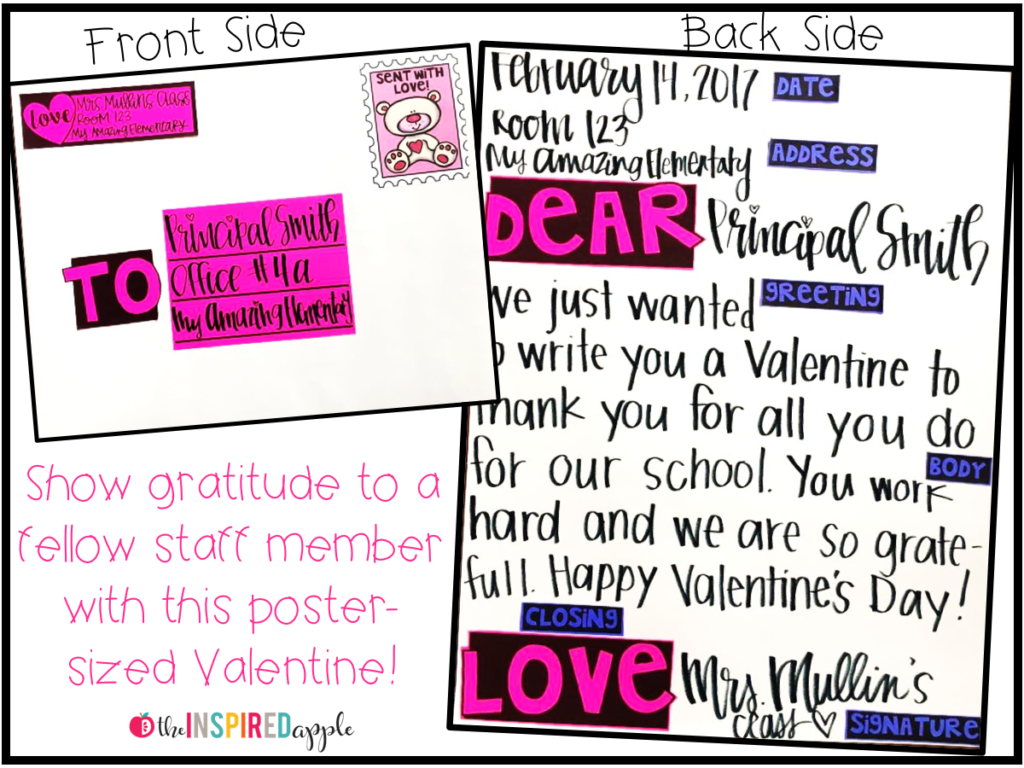 VALENTINE'S DAY CRAFTIVITIES
There are SO MANY fun ways to incorporate Valentine's Day into your everyday curriculum. If you're looking for an adorable craft to make with your kiddos, I have no shortage of cute ideas from this 'Owl Always Love You' keepsake, to the more humorous 'I Moustache You to Be My Valentine' craft.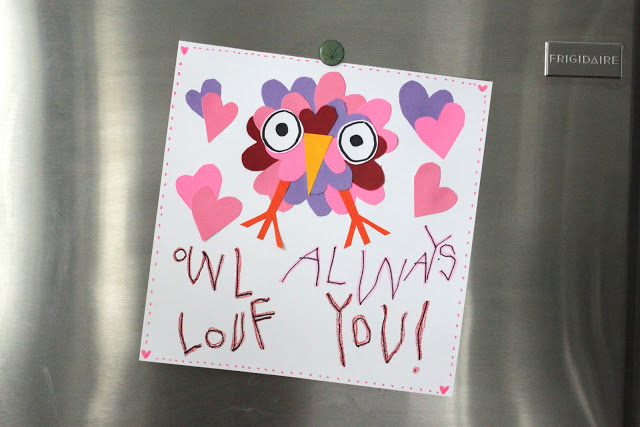 Like what you see? You can also download a bundle of anchor charts and class posters in my TpT shop designed specifically for the month of February and these activities.
I hope you enjoyed this February activities roundup for kindergarten and first grade! If you do any of these activities, I'd love to see! Please tag me on Instagram @babblingabby!
Stay in the know!
These FREE resources are an instant download upon a confirmed subscription.